Taking advantage on all the internet has to offer means more than just having a website for your business. For example, you've probably started substituting an in-person client meeting for one that takes place on-line. There is a myriad of video-conferencing tools that are available including Skype, Zoom, Google Hangouts and Microsoft teams. Many of these will let you share your screens if you need to go over documents just as you would in person. in these times on "social-distancing" this type of technology may play an important role in the way you conduct your business.
Thoughts on increased online use, particularly regarding the older generation were echoed in a recent Professional Planner article where the director of aged care support provider Aged Care Steps, Assyat David said many of those who may have been previously reluctant to embrace technology will be forced to try new methods of staying in contact with not only their financial adviser, but family and friends.
"There will be a silver lining and a legacy as older people learn how to use online tools," David says. "Being able to dial in electronically makes a lot more sense of the other members of the family can also dial in with share screening on skype, zoom and all those things."
Not only would this development give advisers better access to their retiree clients, but increased adoption could eventually lead to a broader market base of retiree clients.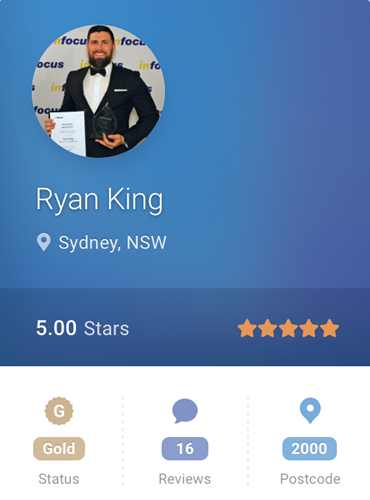 We asked Gold adviser Ryan King from Three Kings Consulting in Sydney some questions on the value of an effective on-line presence, and what it takes to maintain it.
1. How important do you think an on-line presence is?
Depending on your business goals it may be less or more important i.e. if you have a business that focuses on the clients you have and driving word of mouth referrals via that network as an exclusive or sustainable way to generate revenue then I think it is far less important from a marketing sense and could potentially be counter intuitive given online presence time consumption. However, in saying that, those businesses are few and far between an the majority today, such as myself, focusing on educating the masses so in that instance in today's day and age it is super important. They say we are in the information era and the place that information comes from is the internet so if you don't have a presence out there it is very hard to capture and cultivate your audience given the information you put out is mostly accessed and viewed on line.
2. What sort of things have you done to create your on-line presence?
I went big on my website with a company called Campaign Bug to develop a top notch site to establish my presence and validity early on. The return hasn't come from conversions on my website but more so confirmation for those who check out my website after hearing about me via clients, family and friends or my social media accounts. I have established a relatively good social media following too with content where most of my education is put out and can be viewed by the masses for little cost to the business and then generates qualified leads from there. For me so far the biggest online tools for my sales funnel have been Instagram, my website and finally Adviser Ratings as the closing factor via reviews. That tends to be the order in which my prospects travel to end up booking into my calendar and it seems to be working as the conversion rate is high and the process super easy.
3. How much time do you invest in on-line engagement?
Too much at present lol. I devote 3 x 1 hour blocks per day for engagement (comments, likes, shares, story posts etc.) and about another 3-5 hours per week in main content. I tend to do this outside of my "working" hours or client engagement time though as to remain efficient.
4. Where do you see Adviser Ratings fitting into your on-line strategy?
As mentioned previously, I have been using Adviser Ratings for some time as the final step in my sales funnel, which at this point has been super successful. I look forward to growing my review base as my business grows to really see what potential I can generate and scale from the platform but at this point it has still been a great tool for me and my business in our early growth phase.
5. Why did you engage with Adviser Ratings?
I have been using the platform for some time and have really prospered from the site and enjoy everything about what it has to offer. It fits very well with my business motto of Transparency, Simplicity and Flexibility which is a key driver in our growth.
To see Platinum Adviser Steven Clarke's online tips for advisers, click here
To see Platinum Adviser Tim Henry's online tips for advisers, click here
To see Platinum Adviser David Dall's online tips for advisers, click here
Was this helpful content?
Let others know - share and vote-up