Who have the highest earning incomes across Australia? It's the band between North Sydney to Hornsby in Sydney, above the so-called "latte line", a term now commonly used by town planners & economists.
This Australian Bureau of Statistics SA4 region is the "North Shore".
The North Shore is the 10th most desirable region in terms of opportunity when it comes to population per adviser, labour mobility, growth rates & household income (up 2 spots from last year).
The biggest licensees in the North Shore are:
1. AMP
2. Commonwealth Bank FP
4. Shadforth Financial Group Ltd
6. SMSF Advisers Network - SAN
9. Financial Wisdom
The top advisers in terms of client satisfaction are:
1. Ben Smythe
2. Howard Pitts
5. Jordan Ryan
6. PJ Patterson
7. Jay Belevski
8. Sofie Korac
9. Mark Malone
10. Simon Shepherd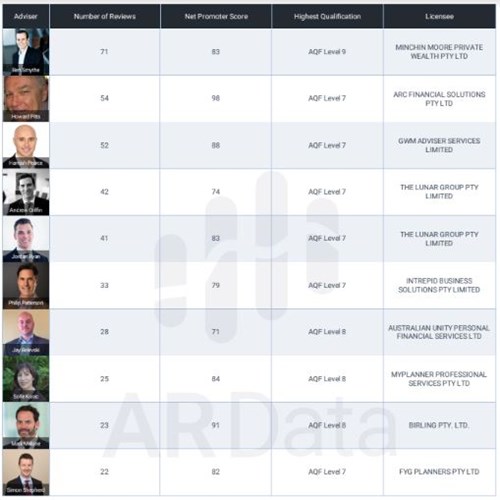 Most favoured products:
1. Platform - HUB24 Limited
2. Advice Software - Midwinter, a Bravura company
3. Life Insurer - NEOS Life
4. Research House - Lonsec
To purchase the 2019 Advice Landscape Report report contact Mark
Was this helpful content?
Let others know - share and vote-up