More than 9000 financial advisers have had their licensee authorisation ceased in less than three years, with the vast majority permanently exiting the industry, our analysis shows.
At the end of the last quarter, the workforce headcount had fallen below the 19,000 mark. Meanwhile, more than 2000 advisers have had their authorised representative status removed by a licensee on the Financial Advisers Register (FAR) in the calendar year to date.
It's important to note that 'ceased advisers' – defined as advisers whose Australian Financial Services Licence authorisation with a licensee has ended – sometimes re-emerge. In fact, in an update this Monday, the Financial Adviser Standards and Ethics Authority said more than 1840 ceased advisers on the FAR had passed the industry exam and may be re-authorised.
The exam clock is ticking
Earlier this year, Treasurer Josh Frydenberg announced advisers who have attempted the exam twice before January 2022 have until September 2022 to pass. However, with the pass rate from the September exam sitting at 60 per cent and thousands of advisers yet to cross the hurdle, we expect adviser numbers will fall much further.
Figure 1: Adviser exam pass rate



Source: AR Data; FASEA.gov.au

Indeed, Adviser Ratings' latest forecast indicates there are many more industry exits on the horizon, with stabilisation expected only once there are around 13,500 advisers remaining in Australia by 2024.
Unfortunately, this will leave many Australians with unmet advice needs and will prove particularly problematic for Baby Boomers as they seek financial guidance through retirement.
Figure 2: Ceased advisers since 2019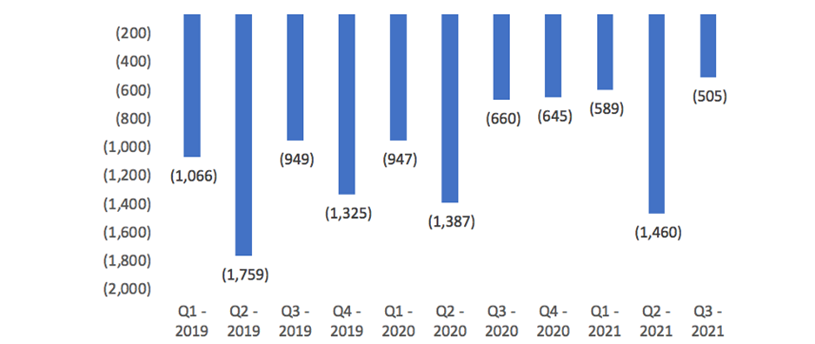 Source: AR Data. Total = 11,292. A ceased adviser is defined as an adviser whose AFSL authorisation with a licensee has ceased during the quarterly sample period. Some came back again into the register over the same period, making close to net 9,000.
A fledgling profession under pressure
The busiest year for adviser departures was 2019, when advisers received more certainty around future professional expectations. As with any industry transitioning into a profession, several thousand departures were expected at this time, from those unwilling to commit to the new requirements. 
Since then, however, there has been a steady outflow of advisers, driven by many factors, including impending education deadlines.
Advisers also list compliance pressures, sliding profitability and mental health concerns as chief reasons for considering a new career or retirement. Earlier this year, a report from Dr Adam Fraser's e-lab, Deakin University and AIA found 2 in 5 advisers were considering leaving due to stress.
More recently, the pandemic has further stretched many businesses, but particularly those without the IT infrastructure to support remote working and client engagement. Together with other pressures, COVID-19 has probably been a contributing factor to exits by advisers already contemplating leaving.
Supply shortfall
As advisers exit en masse, the major hope for industry revival lies with new entrants. Unfortunately, we're still seeing just a small supply of such talent.
In the calendar year to date, there have been 163 new entrants into the market, which does little to compensate for thousands of departures. While there is growth in the number of new advisers each quarter, it is slight. We have not seen new adviser numbers hit triple figures for a quarter since the start of 2019.
As we've said many times, the biggest losers in this scenario will be Australians who need financial advice but cannot receive it at a reasonable price point.
For more analysis on departures, new advisers and movement among licensees, read our latest Musical Chairs report.
Article by:
Adviser Ratings
Was this helpful content?
Let others know - share and vote-up