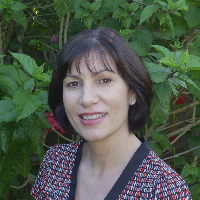 Our Adviser Profile this week is Sofie Korac a Platinum Adviser with 20 client reviews and an average customer rating of 96%. Sofie advises from Prudentia Financial Planning in Gordon in Sydney.
1. Best thing about being a financial adviser?
Watching client's faces light up when they start achieving their goals. Being able to apply my knowledge and skills in a practical way. Doing something worthwhile that helps others while achieving my own goals too.
2. One thing you would like to see improved or changed in the industry?
Less red tape.
3. The areas on their finances or economy that worry your clients the most?
Will they have enough to retire on and will it last?
4. What's the strangest question a client has ever asked you?
I met with a prospective client who had a financial adviser for 5 years and was paying an adviser review service fee. When I asked him when his last review was, his response – What's that? This client now receives a review every year.
5. If you could get three things into consumers' heads about what advisers do or don't do what would they be?
a) We can't produce miracles – you need to master step 1 first, that is "spend less than you earn".
b) It doesn't happen overnight – it takes time & discipline of following a set of financial steps year in and year out in order to achieve a sizeable result.
c) You can bring a horse to water but you can't make him drink it – a financial plan isn't worth anything until it is implemented and followed through.
6.How do you describe your job at BBQs?
My job is to make the age pension irrelevant.  
Was this helpful content?
Let others know - share and vote-up