Congratulations to the winners of our special Xmas prize draw. This is the first draw from our massive $30,000 prize pool. We will be drawing the remaining prizes at the end of January and ALL survey participants will be in the running.
The team at Adviser Ratings are excited to announce that Ben Wieland, senior partner at EGU Wealth Management in Brisbane has won the $3,000 Luxury Noosa Holiday and Andy Low, founder of Blueprint Financial Strategies in Kew, Victoria has won a brand new beefmaster BBQ, just in time for Summer.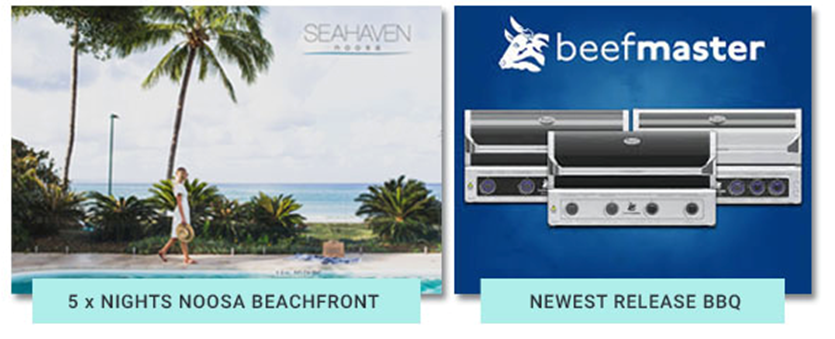 .
Adviser, Ben Wieland is the winner of an amazing 5 nights at Seahaven, Noosa's premier beachfront resort.
Ben is a senior partner at the family-owned and operated EGU Wealth Management in Brisbane City and says,  "We have a lot to be thankful for in 2020. Being in Queensland and winning this trip to Noosa has topped it off.  Moving into 2020, I hope our industry gets the clarity it deserves, so we advisers can get on with what we do best, servicing our clients and making sure Australians get the best financial advice possible".
Ben says he hopes to spend some more time on marketing his practice in the new year and looks forward to using his Adviser Ratings Profile to help connect more with his clients. Ben has never visited the Noosa beachfront and is excited to take his wife on a well deserved holiday. Congratulations Ben!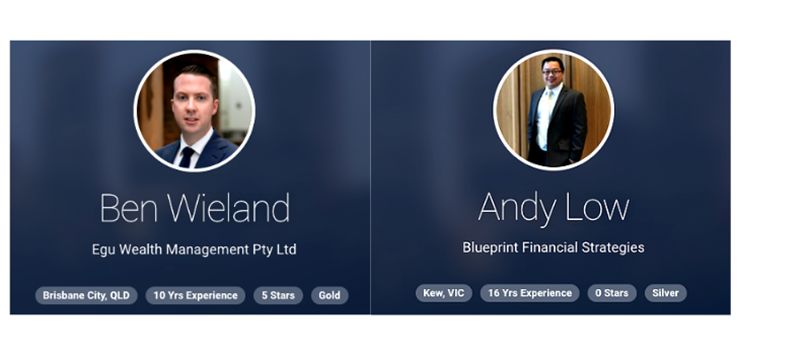 The winner of the brand new Beefmaster BBQ is Andy Low, founder of Blueprint Financial Strategies in Kew, Victoria. Andy has been a 'one-man Show' for the past 3 years and says, "2020 has been an unusual year as it has been for everyone. My clients have been wanting to learn the new tech I provide them.  It is sad to see lots of my peers leaving the industry and I expect more to leave in 2021".
Andy is looking forward to a big Xmas cook up on his brand new Beefmaster BBQ. Enjoy your summer prizes, Andy and Ben!
Don't despair...There are still many fantastic prizes to be won as the survey continues into the new year and we will be drawing them at the end of January. All advisers who have their say on the Financial Advice Landscape 2020 will be in the running.
Our massive $30,000 prize draw, includes a $15,000 personalised media marketing package from Pinstripe Media, $5,000 from AON, a $3,000 Half-Day consult with the experts at Encore Advisory, a brand new E-bike and a DeLonghi automatic coffee machine for all your home office cappuccinos.
A sustainable advice industry that is around long-term to help this growing universe of customers, needs businesses like yours to prosper - so for completing the Financial Advice Landscape 2020 survey, we are sharing some of the survey's unique results with you- the advisers and practice owners at the heart of our industry.  You can learn about your competition in your surrounding area, relevant local intelligence and more when we provide you with an abridged version of the report with specific results for your geographical region.
Your Adviser Dashboard is the best place to have your say and complete the survey. For advisers that do not yet have access to their own Adviser Dashboard, you can access your personal dash and all the free features by claiming your profile HERE. You can easily complete the survey from there.
Or you can start the Survey HERE and enter the $30,000 pool of amazing prizes.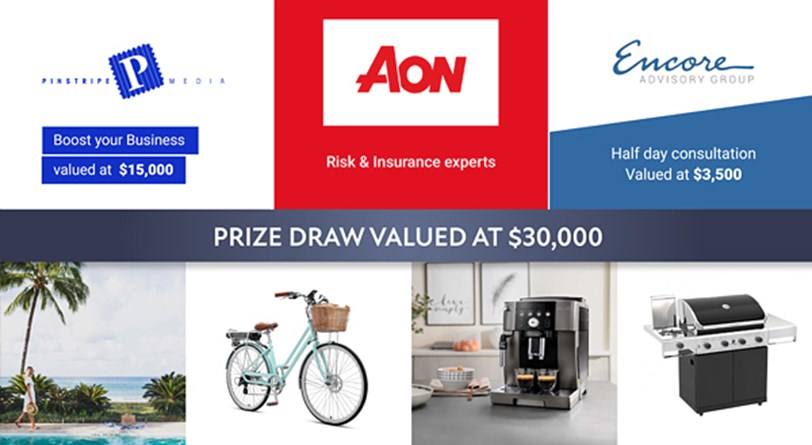 Article by:
Adviser Ratings
Was this helpful content?
Let others know - share and vote-up