It's no secret the industry is haemorrhaging advisers. We've written about it many times and expect the trend to intensify as the education deadlines approach and pass.
At the same time, the pipeline of new talent is looking rather empty. In the first quarter of this year, exits from the industry were outstripping entries at a ratio of 10 to 1. It's not at all surprising, given the new education benchmarks and the industry's reputation post-Hayne Royal Commission.
For the industry and the consumer alike, a smaller field of advisers is problematic. It's hard to see how the retiring cohort of Baby Boomers will have their advice needs met. Meanwhile, we know ASIC wants to make scaled advice more prominent, but will fewer advisers and growing demand, coming up with a workable model may present challenges.
Ultimately, it's in the industry's best interests to try and attract new advisers and insights around the new and prospective entrants could give us some clues around what else can be done to entice talent.  
An opportunity for a few
A small number of people are defying the general trend and seizing this opportunity to embark on a career in advice. This year, there have been 70 new advisers registered (including provisional advisers). It's a tiny number, but the base is very slowly growing. The addition of 37 last quarter represents the biggest quarterly increase in entries in two years.
While we must approach any demographic conclusions with caution given the low volumes, here are a few things we know about this year's registrations:
Two-thirds are emerging at privately-owned licensees
Griffith University produced the most financial planning university graduates to date this year
Around four out of five new registrations are male.
What can we make of this?

At first glance, the volume of entrants may look depressing, but we do know there are several hundred aspiring advisers enrolled in tertiary courses across the country. Again though, this is a drop in the ocean compared to departures. Furthermore, a survey of university academics we did last year showed a high dropout rate (44 per cent) among enrolled students in financial planning courses. The top barrier to pursuing an education in financial planning was the professional year, our survey found.
Clearly, more has to be done to attract new advisers. In addition to the professional year, the industry's reputation and regulatory requirements are dissuading people from pursuing a planning career. We have previously advocated tapping into the pool of accounting students is one pathway to lift adviser entries.
Similarly, there's a perception from students that the prospects upon graduation could be bleak. Research from Striver in our Landscape Report found only six per cent of students were completely confident about getting a full-time job after they finish their studies.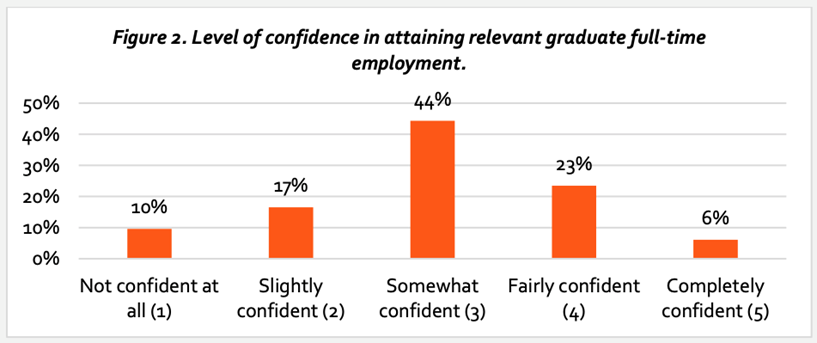 Source: The Striver Student Snapshot Report 2020.
There was also a significant knowledge gap. Three-quarters of the respondents said they wanted to know more about what a financial adviser does, according to Striver's survey.
While some of the challenges facing students are outside the industry's hands, the above research found a role for professional bodies and businesses in both educating prospective planners and finding opportunities within firms. There are significant headwinds, but if the industry cannot embrace and place the new guard, it will place financial advice in further peril.
Article by:
Adviser Ratings
Was this helpful content?
Let others know - share and vote-up