The consistent downward trend of adviser numbers across the financial advice industry over the last 18 months has caused much consternation in the industry. Regular reports of declining numbers due to adviser's cessation, along with very few numbers of new advisers entering the industry have led many to ask, "where will any new advisers come from"? With the new educational pathway and professional year requirements becoming established, we decided to take a look at how new advisers are coming into the industry, their experience with the new protocols involved and how they linked up with the firms they are now working at.
Part of the regime for new advisers entering the industry is to complete a work and training requirement, common referred to as a "professional year". After successfully completing the first 6 months of this training, new advisers are then able to be listed on ASIC's Financial Adviser Register (FAR) as "Provisional Advisers". We contacted several advisers who have been newly listed on the FAR as provisional advisers this year, to ask about their experience so far.
Rashele Debnar, from Pathways Financial Planning in South Australia, completed her approved degree in February 2019. It what seems a common occurrence, Rashele was already working with her advice firm prior to entering to her professional year (PY). Rashele completed a Bachelor of Business financial Planning externally from RMIT, whilst working in the back office of her firm – an experience she says was extremely helpful in helping her understand and contextualise her degree. Doing the degree stream while working with a planner definitely beneficial… many (other students) struggled who were not working in industry".
Documentation Aplenty
The professional year requires participants to complete 1600 hours of work and training (the equivalent of 1 year), including 100 hours of structured education and training and 1500 hours of work and supervised experience. Completion of the many "specified activities" and "key competencies", including technical competence, client care and practice, regulatory compliance and consumer protection all need to be documented by the individual and validated by their nominated supervisor and by the licensee. In Rashele's view, this was not such an impost as she was learning on the job, sitting in meetings, doing file notes etc, it wasn't such a hassle time wise.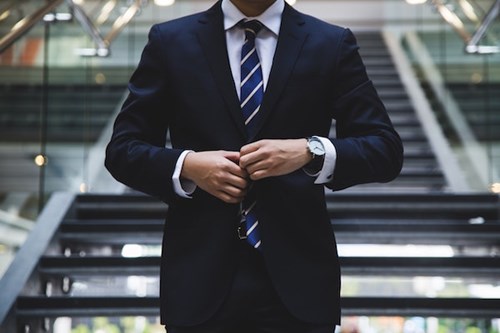 However, that view was not necessarily shared by other provisional advisers we spoke to. It would seem that there is some disparity with the documentation required between licensees. The licensee is ultimately responsible for the new entrant, so it is perhaps not surprising that different licensees will have different requirements according to how they view their role and the risk they believe is attached to it. One new adviser, who requested we not use their name or licensee, said that their licensee was aligned to a big institution and that the level of documentation they were required to produce was far more onerous they they'd expected. Although they had had a similar pathway into the industry to Rashele and has worked for several years in the back office, They had decided not to rush through with getting an authorisation prior to the regulatory changes – but if they'd had their time again, they would have taken the "rushed" option and would have tried to get authorised prior to Jan 1 2019. Their licensee treated them as if they were a new graduate with no experience. The documentation required would regularly take 3-4 hours per week to produce – and that this was not part of the 1600 hours of structured training and supervised experience.
Double Diamond Black Run
Another adviser, again wishing to remain anonymous said that when their licensee would ask FASEA for guidance around what was required in terms of acceptable education criteria and CPD, the advice they received seemed a little haphazard. There were grey areas. They said this was understandable, given they were part of the first people going through the process, and given the resource constraints apparent at FASEA. They mentioned that enquiries to FASEA had to be made via email and unless you were responding to a previous email from FASEA, a response could take up to 2 weeks. Rather than being a smooth "pathway" into the industry, the adviser said it was much more like a "double diamond black run"! There was still some concern that as the Licensee had to have made some decisions about the suitability or otherwise of the requirements, somewhere down the track FASEA would deem the action taken to be non-compliant and that potentially negative consequences could result. They also added that for them, the duration was more like 14 months rather than a traditional PY as there was a need to pass the FASEA exam prior to moving to the 2nd half of the PY. In their case, the exam was not taken early in the year, so the 2-month waiting period for results meant that the next stage of the process had to be put on hold.
It is to be expected that this first tranche of new advisers entering the industry would come up against some teething problems. With relatively few advisers taking part in this process (there are only 16 advisers listed as "provisional" at the time of writing) these participants form the vanguard that will potentially smooth the progression of the transition into advice for those that follow. We would expect the method and administration of the process will become somewhat smoother over time.
Next week we will continue to look at the experiences of new provisional advisers, and also take a look at how brand-new graduates will little or no previous experience can get a foot in the door of an advice firm.
Read Part Two of this report.
Article by:
Adviser Ratings
Was this helpful content?
Let others know - share and vote-up