Today we can rightly be reminded of two consumer revolutions, one 800 years ago and the other happening now, which have shaped and will also create very different markets… including that for financial advice and for financial planners.
In all the hullabaloo about the anniversary of the signing of the Magna Carta we shouldn't overlook how, amongst the many great reforms, it gave birth to what was one very consumed-focused clause. It was a national single standard volume for the sale of wine and ale.
Such standards around weights and measures helped the peasants and others from being cheated by merchants and gave rise to the sophisticated bodies which set all kinds of standards to drive efficiency and transparency.
Hopefully it isn't drawing too much of a long bow to link King John's signature with a much needed heritage which includes recent inquiries to enforce and lift various professional, ethical and education standards in financial services.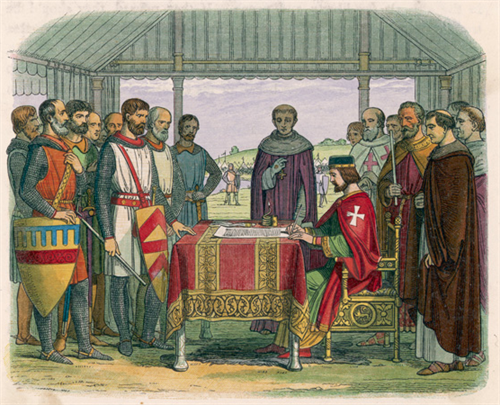 Moving forward from 1215 to now and the technology has changed from vellum and quills to dizzying digital technologies with a mixture of much hype, which may never be realised, and much hope which is more grounded in reality.
In the consumer empowerment revolution, which technology is currently careering us through, there's one emerging front called the intention economy. It's best summed up by Wikipedia as "An approach to viewing markets and economies focusing on buyers as a scarce commodity. The consumers' intent to buy drives the production of goods to meet their specific needs."
The pioneer, who has been to Sydney several times and sees Australia leading the way in its development, is US academic Doc Searls. In 2012 he wrote the playbook of the concept called the The Intention Economy: When Customers Take Charge.
One business which runs along these lines and is currently making itself felt in the real estate market is called Vendorable (www.vendorable.com.au). The idea is that those wanting to sell their homes put the prospect of their business on the platform and real estate agents bid for it under competitive tender.
Agents who've used the start up before will have, as the the site's blurb says, the qualitative and quantitative information about their previous jobs to help new clients make their decision of who to appoint. Imagine what such a system mighty do for a variety of services from booking a hire car for the Easter holidays to even securing the advice, on the customers' terms, of a financial adviser.
They might indicate what advice services they require, put them on a platform and weigh up the offers which come in. The intention economy is full of intriguing possibilities.
So well we might celebrate the signing of the Magna Carta which brought the plimsol line on schooner of beer if not quite yet foolproof professional standards.
And we should look forward to the technologies which promise to deliver the consumer more sovereignty than even King John might ever have dreamed of.
by Christopher Zinn, Communications & Campaigns Director, Adviser Ratings
Article by:
Christopher Zinn
Was this helpful content?
Let others know - share and vote-up