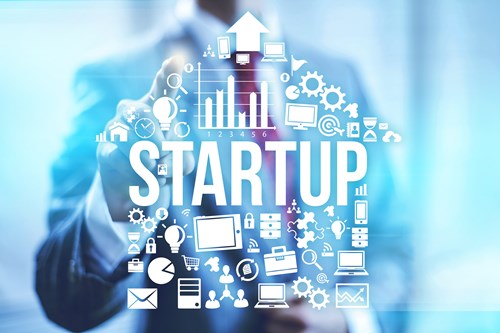 By Andrea Gardiner, Jelix Ventures
A start-up is a young or early stage high-growth company using technology and innovation to tackle a huge, usually global, market. The defining feature is the use of disruptive innovation to reshape the way entire industries work by using technology and business model innovation to displace established competitors.  
Why invest in technology start-ups?
What investor does not want to invest in the next Facebook, Uber or Atlassian at an early stage, great price and reap whopping rewards?
Technology companies can grow to enormous scale incredibly quickly. 5 out the top 6 most valuable companies in the world are technology companies (Apple, Google, Amazon, Microsoft, Facebook). Between them these five companies are worth more than double the entire value of the ASX. (AU$3.2tn vs ASX value of $1.6tn.)
Even without a giant hit, the best returns on tech investments are from private and not listed companies, and multiple studies demonstrate that carefully selected and managed portfolios of angel investments can produce an annual return of over 25%.
In comparison, returns on traditional investments are unappealing; eg Australian bank deposits 2.7%, bonds 2.9%, property 3% and dividend yields of 6% and 2.5 % for global shares.
What about Australian tech startups?
The astonishing growth of Australian companies like Atlassian, Canva, Freelancer, Aconex and Campaign Monitor attest to the success of the burgeoning Australian start up sector.
Innovative start-ups are the major driver of economic growth and have the potential to add over $100 billion to GDP and create over half a million new jobs by 2033. These are the productive, high paying jobs all countries need to prosper. While "traditional" jobs are disappearing all around the world, a fast growing start up sector is a critical economic imperative. New Zealand, China, London, South Korea, Canada, Tel Aviv, and Singapore are all investing heavily in creating their own version of Silicon Valley. Thankfully, the Australian government is moving away from the resources sector and is backing the start-up sector with vigour introducing generous tax advantages for investors and support for entrepreneurs. (Although last year's announcement on abolishing 457 visas for skilled migrants is disappointing).
Investors in eligible early-stage companies can now benefit from a 20% income tax rebate and a 10 year capital gains tax exemption. Investments in early-stage venture capital funds (ESVCLPs) also come with attractive tax advantages.
For start-ups there is a generous R&D tax rebate, hundreds of grants, and a myriad of incubators, accelerators and co-working space hubs to choose from.
Overseas investors are attracted to the relatively low valuations, operational costs and huge potential of Australian start-ups.
The start-up sector in Australia is an exciting place to be.  Being a part owner of an innovative start-up out to change the world can be fun and very profitable.  Investing in innovative start-ups is an opportunity to help accelerate the growth of new businesses that will bolster the Australian economy and make the world a better place.
But, caveat emptor, investing in early stage companies is a risky business. To compensate, wise investors only invest in opportunities with the potential to produce super-high returns and employ other risk mitigation strategies. In my next article, I'll explain how to mitigate the risks, including a proven portfolio development strategy that goes beyond simple "diversification".
Bio
Andrea Gardiner is the founder and CEO of Jelix.  Jelix invests in Australian start-ups best positioned to produce outstanding returns. Jelix offers investors unique access to these investment opportunities on the same terms.
Andrea is passionate about supporting women in business as both investors and entrepreneurs [and is an active participant in Women in Fintech, Heads over Heels, Inspiring Rare Birds, Elevaco and Springboard]. Andrea learned the importance of mitigating risk first as a world class climber and later as a lawyer and an investment banker at Lehman Brothers. She is a graduate member of the Australian Institute of Company Directors and sits on the Board of Fintech Startup hub Stone and Chalk.
Email:andrea@jelix.vc
Article by:
Andrea Gardiner, Jelix Ventures
Was this helpful content?
Let others know - share and vote-up