I understand that many financial advisers are reluctant to engage in social media in fear of damaging their reputation or getting it wrong. It can all seem too hard but the harsh reality is that Google has taken over as the primary reference point after personal referrals for sourcing information on services like ours.
Unless you make an effort to build your profile online then you may find that not only will you see fewer prospects contacting you but your own clients may be reluctant to refer to you. Nobody really knows for sure if their own adviser is good or great as it is often a personal judgement, so many people are reluctant to refer unless they can see clear evidence that their adviser is ahead of the pack.
Most prospects like to check you out online before making a commitment to a call or email and therefore you need to be visible to meet that "peeking" trait.
So make it easier for clients and centres of influence to refer to you by having at least the basic online presence. By this I mean:
A fully completed LinkedIn Profile nearly always shows up in top 3 searches of your name. A decent photo is a must or people will discount you as unprofessional.
A decent website with some background on you and clear contact details and 2 other simple messages:
3.  A clear offer to the prospect showing WIFM  "what's in it for me" the client?
4.  What others say about you – testimonials and references.
5. Make sure your profile is completed on the Find an Adviser/Planner sections of FPA, IFA, SMSF Association and of course AdviserRatings, all with links back to your website and social media sites.
6. Carefully check your listing on the ASIC Financial Planners register to ensure the data reflects your strengths. As the register only allows 5 mentions of educational history make sure they list the most relevant to your target niche (this must be arranged through your Licencee).
If you want to build a true social media presence that will establish you as a though leader or ahead of the field in your suburb or niche market  then the next steps are a bit more complex but you can take your time.
Set up a Twitter, Google+ and Facebook Page for you or your business and curate relevant content. Don't think you have to come up with all the content yourself as that is a recipe for disaster and time wasting.  Try to mix relevant articles from industry sources of interest to your prospects with your own added comments as well as your own content via a blog or articles on third party sites. Use #hastags to make your content easier to find in searches. I use #SMSF , #retirement and #smallbusiness most frequently to target my chosen niche and these work on Twitter and Google+.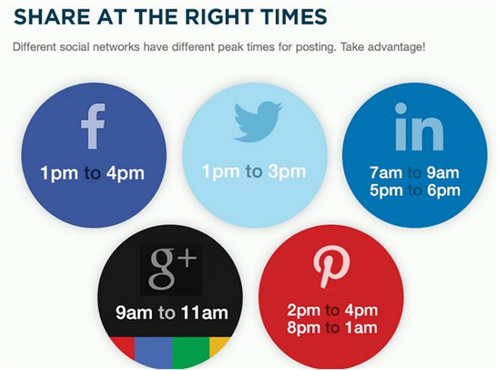 Image supplied by Adviser Ratings per Cucocreative
Use a service like Hootsuite or Buffer to manage your content across multiple platforms and schedule delivery of content. I sit down and read online industry, economic and market commentary every Saturday for 1 hour and schedule good articles to be tweeted, facebooked or published on LinkedIn at various times over the week ahead using Hootsuite for free.
I then compliment this during the week with any ad-hoc material that pops up and is interesting. As a result many people think I am online constantly while I may be only on for 10 mins each day to make comments and respond to others. The key here is to Retweet other people's content and comment on other tweets to build relationships. Don't be afraid to pass on someone else's articles as they will appreciate it and your clients or prospects will see you as the conduit to relevant information.
If you can find the time and have the interest then consider a blog for your business as this is one form of content you can have complete control of at all times. Write about what your clients ask you about in initial or review meetings, breakdown market data for them, put industry articles in plain English. The key is regular content that does not age with time or can easily be updated and re-blogged time and again for new prospects.
One final tip is that as financial advisers our industry has been tainted and so you should never try to sell product online as this will turn off readers.  Aim to target relevant content to your niche, offer valuable insights and engage with educational and informative content, thereby building the relationship and reputation that builds your online presence.  
by Liam Shorte, of Verante Financial Planning, and Platinum Adviser on Adviser Ratings
Was this helpful content?
Let others know - share and vote-up