The pandemic has created a unique opportunity for financial advisers to connect with Australians. Many have never faced the challenges they are currently facing and are focussed on money like never before. Financial advisers now become the next frontier for Australians in this new crisis – an economic one.
Adviser Ratings have just launched our consumer targeted campaign, Together Australia which is very much about the financial advice industry coming together under one umbrella (regardless of brand) to help Australians at their time of need.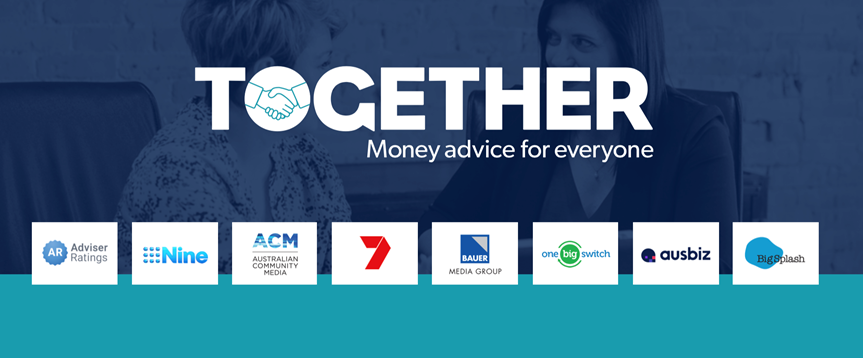 With the support of our media partners including Channels 9 and 7, Bauer Media and Australian Community Media, our campaign will reach a potential audience of 6 million Australians.
If you would like to get involved by contributing any articles, videos, editorials and good news stories to the promotion, or if you'd like to get on the lists of advisers who are willing to help, email together@adviserratings.com.au
There is more information on the campaign via a .pdf downloadable here, and you can see what's available on our campaign website at https://togetheraustralia.com
See a short promotional clip for the campaign here
Article by:
Adviser Ratings
Was this helpful content?
Let others know - share and vote-up