The recent corporate actions at the big end of town – think IOOF-MLC, Clime-Madison, Hub24-Easton – and the increasing financial pressures on licensees to stay ahead of the game, haven't deterred advisers from considering the self-licensing route.  For many, the allure of independence from major institutions and starting afresh outweighs the inherent risks of striking out alone.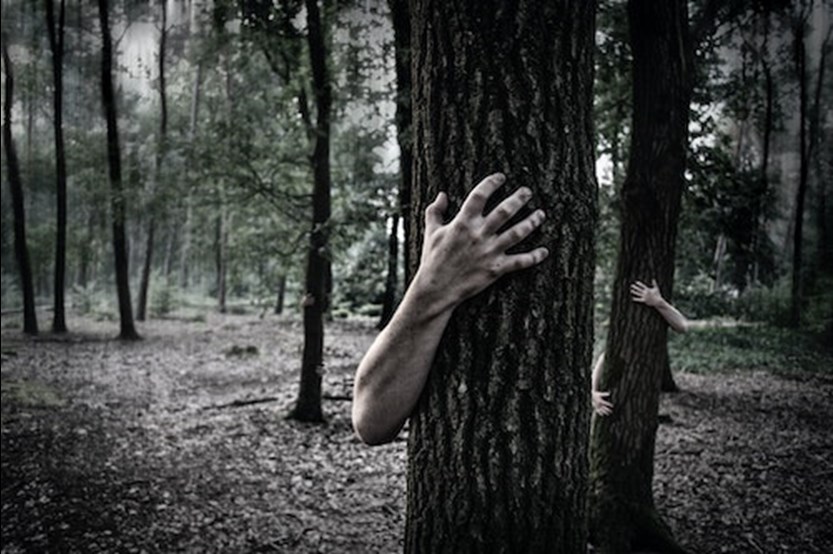 With the large number of licensees shutting down as shown in Table 3, for those in the market looking to set up their own self-licensed advice business there is a prima facie opportunity to acquire established licences, or more accurately the legal entity that holds the licence. This may become more attractive as the challenges and long lead times to get regulatory approval for a new licence only increase.
Table 1: Ceased Licensees 2020




While the large majority of the 177 licences shutdown in 2020 have truly been extinguished, there is a growing pool of licences that have been scrubbed of advisers and removed from the ASIC Financial Adviser Register, but remain in-situ on the AFS register. Let's call them "zombies". Figure 1 identifies 407 of these zombie licences and Figure 2 confirms that approximately 50% of these were created in the last five years.
Figure 1: Zombie licensees as of October 2020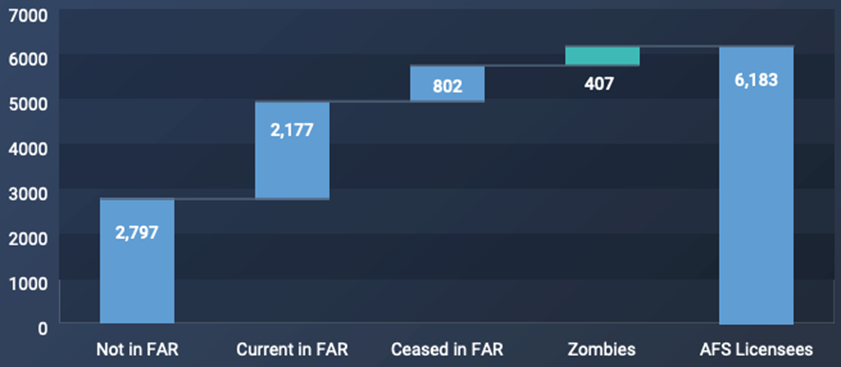 Footnote -"Zombie" licences refer to licences that were previously registered on ASIC Financial Adviser Register with advisers but have since lost all advisers, been removed from FAR but remain current on AFSL Register
Figure 2: Zombie Licence Growth 2002-2020



Repurposing an existing shell licence is not necessarily easier. The owners and responsible managers of that entity must be changed and ASIC notified. A full submission will have to be made to allow ASIC to test the suitability of the new entity and responsible managers before allowing the new owner to retain the licence previously awarded.
The key motivation for taking this pathway is to shortcut the timeline of 6-8 months (and possibly longer) that it takes to get a licence from ASIC in the traditional way. However, buying the licence means buying the processes and systems that have been put in place and previously considered by ASIC to ensure the licensee acts in accordance with Corps Act. It also means buying exposure to any historical non-compliance that can be fatal for purchasers, so a thorough due diligence is essential. While there are many other considerations to make before following this course, including what protections to embed within any terms of sale, in the right situation this approach can create value and potentially accelerate an adviser's go-to-market timeline.
*This is an abridged extract of from the Adviser Ratings Q3 2020 Musical Chairs report.
 Do you need some services with that?
The licence is the critical starting point, however, there are a range of services that must be implemented for the business to function effectively. The largest licensees and the fast-emerging suite of dealer-to-dealer service providers offer rich menus of services for their own authorised representatives and self-licensed boutiques to choose from. Our recent survey of the Top 300 licensees identified the Top 10 most common service offerings that they currently provide (aside from licensing) in table 2 below. We will provide more findings from this survey in coming weeks.
Table 2: Top 300 Licensees




Source: Adviser Ratings survey of Top 300 licensees, Nov 2020 (n=67) 
Article by:
Adviser Ratings
Was this helpful content?
Let others know - share and vote-up