by Clayton Daniel
"If you know you're vulnerable to prediction errors, and accept most 'risk measures' are flawed, your strategy is to be as hyper-conservative and hyper-aggressive as you can be, instead of being mildly aggressive or conservative."
- Nassim Taleb
Crowdfunding is an interesting topic, not just as a funding mechanism but as proof humanity does not allocate capital rationally. Think about what is being offered in exchange for capital when someone hands over money to a crowdfunding project. Most frequently, the offer is simply the promise to ship the product once it's built. It's a pre-purchase, with no guarantee the product will ever turn up.
And even though that concept may be understood from a high level, to most people it doesn't matter. What matters is the person allocating the capital is aligning their values with their money. The motivation doesn't come from wanting to be a smart investor. Instead the decision to participate in the fund raising is an emotional decision.
As financial service professionals this doesn't make immediate sense to us. But at the same time we should be aware the growth of crowdfunding has been doubling every year since inception. It's not going anywhere, and it's now our responsibility to ensure everyday Australians are doing this in the safest way possible. In other words, we need to reconcile the emotional desire to align money and values, with great investment outcomes.
So before we get stuck into the detail of recent legislation changes and the upcoming tech to help facilitate this type of transaction, let's first examine where this trend came from and why it's time we started paying attention to it.
Social media has changed the world. While those changes aren't always beneficial, an undeniable favourable result is the ability to connect to people across the globe. Our horizons have expanded. We have found communities and people we share ideals with from beyond our social circle. Our ability to find niche solutions is greater than ever before. And this increase in options has led to increased competition.
No matter where you look, the stable large incumbent players are being pushed aside for the boutique and more intimate choice. The death of Big Day Out gave rise to smaller music festivals focused on only one genre. Popular beers like Corona are being ignored for craft beers. Cinema attendance is down, but dinners with close friends is up.
The trend is clear. As we became more digitally global and are exposed to more options, we favour solutions with greater personal connection. And now that we have found what we identify with, we don't want anything else. For every facet of our lives we are looking for an alignment of values. We are looking for our tribe.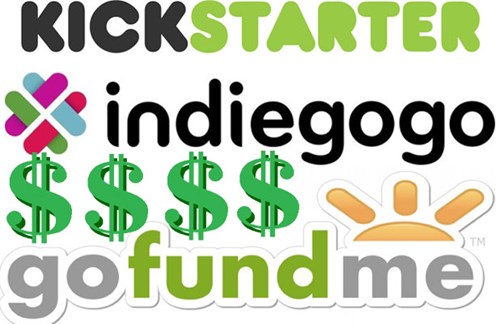 Crowdfunding is the financial iteration of belonging to a tribe. It allows us to actively support ideas that reflect the values we identify with. And it is no longer a fringe activity. The World Bank expects this funding mechanism to reach $100 billion by 2020.
With the exponential rise of crowdfunding, it didn't take long for 'equity crowdfunding' to follow suit. Also known as crowdequity, this method of fund raising facilitates the exchange of money for ownership. Under this arrangement, when someone chooses to allocate their capital to the startup, they are receiving more than simply a promise to receive the product once it's completed. Now they become a part owner of the company.
This makes things a little more interesting for us in the financial services industry. Equity crowdfunding allows for people to align their values with their money, but with the additional benefit of enlarging their portfolio. With this small tweak we have seen crowdfunding move from the realm of emotionally engaged charity, to emotionally engaged investing. And herein lies the opportunity for advisers.
Advisers struggle with engagement. No two practices are the same, and there are many techniques to help with this engagement, but one of the main roles of an adviser is to create the connection between the client and their outcome. And the main deterrent in creating this engagement? The layers of incorporation involved with investing.
Very few people care about which share/EFT/managed fund they are invested in, and they care even less when it's held by an administration platform. These two layers create an efficient way to invest with great reporting, but they also create barriers to engagement.
So what if advisers could also help with emotionally engaging investments? What if advisers gave financial education around the 'high risk' portion of a portfolio? What if as an adviser, you could ensure the 90%+ of the portfolio was put aside into traditional retail investments, but allowed the client to engage with a small portion so they were more connected to the outcome?
In my time owning a financial advice practice, I learned clients love to control a small portion of their portfolio. It wasn't about how much money they had to 'play with', but more about the feeling they were playing a part in their outcome. It's perfectly normal to want to get involved – it is their money after all. But what if advisers could offer more than just a small amount put aside? What if they could give ongoing financial education around what makes a good investment? And what if all this was sound investment philosophy?
As an investor, I would find it extremely valuable to have an adviser who could improve my investable intelligence over time. And as an adviser, I would love to have an additional reason to touch base with my clients every month, giving lessons, providing education, and bulking up my FDS line items.
Or in other words, as an investor I'd be more comfortable to pay ongoing advice. And as an adviser I'd be more comfortable with charging ongoing advice.
So let's now tackle the main concern – we don't want to be in a position where clients lose large sums of money on failed startups. That is the easy to identify worst case scenario we want to avoid at all costs. In fact the Barbell Investment Theory specifically states there should be zero percent chance of this occurring. So what kind of checks and balances can be put in place to avoid this outcome?
The good news is, the idea of offering capital in exchange for equity in early stage ventures is nothing new. Most of us would be familiar with angel investing. Angels are typically successful entrepreneurs who now focus on investing in early stage ventures, helping them to get off the ground, and attempting to earn large multiples on their money.
And up until recently, this investment philosophy was reserved entirely for the highly sophisticated and experienced investor. But with the rise of crowdfunding, the government made some changes to the Corps Act this year to allow every day Australians the chance to get involved. There are some restrictions, but high level – everyone can now invest in startups.
So the question then becomes, what does this mean for advisers?
Well it means if you don't catch on quickly, your clients are going to find investment opportunities outside of your realm of control. And I don't need to explain the pitfalls involved with that outcome.
So how do you as an adviser cater to this new style of investing? Remember, emotional engagement won't be found in an ABC Private Equity fund, even if it's the same risk-to-return ratio. Your clients will never engage with layers of incorporation. People don't give money to a Kickstarter managed fund, they give money directly to the startup of their choice. They learn about the company, the founders, the product, and they see the potential. They want to be a part of the early stage venture's success.
The job of the adviser then becomes how to go about restricting the options the client has access to. Firstly restricting the level of exposure of these high risk assets to the overall portfolio. Even for high growth investors, the maximum exposure should be only 10% spread across multiple startups. And there should also be restrictions to startups with the highest chance of success. We want to avoid incompetent founders at all costs.
So if the trend is to align money with values by investing in startups, but the large majority of early stage ventures fail, then it's the advisers job to ensure the stability of long term diligent investing, with an out-of-the-money dream.
Which all sounds great in theory, but how can the adviser do all that? How does an adviser restrict access, and know which startups to restrict access to?
It's unreasonable for an adviser to do thorough due diligence on every single startup their clients want to be involved in. And how does the adviser even ensure due diligence has been properly executed in the first place?
In a perfect world, you would have intimate relationships with all the Managing Directors of all the Venture Capital firms in Australia. That would be a great start. That way you would know which startups have been through the intense process of VC due diligence, which ones are being backed by angels, VCs, and Family Offices, and then simply follow the 'smart money'.
It's hard to predict where the crowd might go
Of course this isn't a possibility for either advisers or VC firms. As such, I decided to sell my financial planning business late last year, team up with a couple of CEOs of highly successful financial service companies, and begin building the solution.
Sprout Super will come to market later this year. It will be the first public offer super fund developed by an adviser that creates opportunity and engagement for both the client and the adviser. I am a massive believer in the value of advisers, but I feel financial products have never given advisers a chance to shine.
As with anything new in our conservative industry, some advisers will hate it, some will love it, and some won't get it. Whichever of these categories you fall into, feel free to visit www.sproutsuper.com.au which has some early information, or email me via clayton@sproutsuper.com.au
Article by:
Clayton Daniel
Was this helpful content?
Let others know - share and vote-up