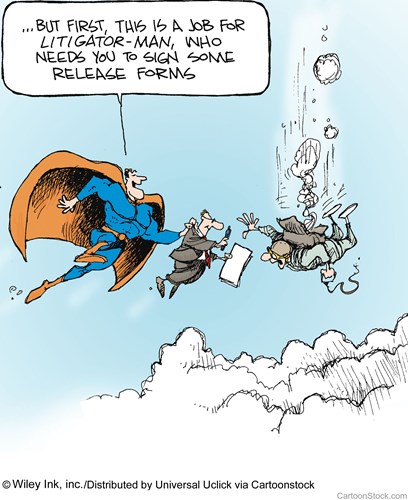 Opinion Piece By Hayley Knight
Recently I heard SOA's described as a "necessary evil". A document that is only provided to satisfy compliance and usually gets dropped into basket of unopened mail, used envelopes and documents that will eventually be filed when the client gets home.
I have started to question who this document is actually meant to benefit. Seriously, if the Adviser only sees it as a compliance obligation and the client only glances at the fee page and falls asleep when they attempt to read the advice, why are we even providing an SOA? In whose best interest are we acting?
I have seen thousands of advice documents, from a wide range of dealer groups and boutique licensees and there is one common theme, the longer the SOA the less transparent it is.
If it takes any more than 20 pages to explain the advice and products, disclose the fees, detail the implications of proceeding vs not and to demonstrate that you know the client then you are doing it wrong.
That document should be seen as prime real estate. Every single sentence, chart and table needs to be questioned. Does this really need to be here? Pages upon pages of jargon, repeated disclosure and boring generic graphs clutter the actual advice and provide no value to the client.
This begs the question, why are we seeing SOA's 40-50 pages long? This may be polarising but I think needs to be said; these SOA's are in the Licensees best interest. The focus is on 'covering their butts' as opposed to having more focus on the actual advice itself and unfortunately it's the major players that are the worst culprits. Why do we need to crowd the advice with useless info when the strategy itself should be strong enough to stand on its own?
Don't get me wrong, I'm not saying that reps of the major licensees are dodgy, my point is that their SOA's have been designed as a form of blanket protection to give them the best chance of covering all bases, in case the Adviser hasn't. But the end result is a document that is too long, ridiculously complicated to put together and something even qualified Paraplanners struggle to comprehend. So what chance does the client have?
Let's be clear, the whole point of an SOA is to make sure the client is absolutely crystal clear on the advice and 50 pages does nothing but create confusion and potentially leaves the adviser open to litigation more than if it was written in line within ASIC guidelines of being simple and concise.
This is not good enough. For years Advisers have been complaining to their Dealer Groups about these arduous documents with their frustrations falling on deaf ears.  It's high time the voice of the Adviser starts to be heard and with the value provided by the dealer group falling into question in future, they will have no option but to adapt or die.
There are so many amazing Advisers out there trying the 'clean up' the reputation of Financial Services and although the SOA is only a small cog in the wheel, it is long overdue for an overhaul. Let's cut the crap and pay more attention to the quality of the advice to resurrect Financial Services and overcome another hurdle in the advice process to make sure more Australian's have access to the advice they need.
Hayley Knight is the Director of Contract Paraplanning Services (CPS). CPS was established in 2010 and is a contract para-planning service helping advisers around Australia. The views expressed in this article are her own.
Article by:
Hayley Knight
Was this helpful content?
Let others know - share and vote-up