The platform world is undergoing significant growth at the moment. HUB24, Netwealth and Praemium are charming the equity markets right now, with love for their product showing in the market share statistics and share prices, up to 100% more in share price increases.
1,527 advisers and practice principals left more than 3,000 detailed reviews across 15 platforms.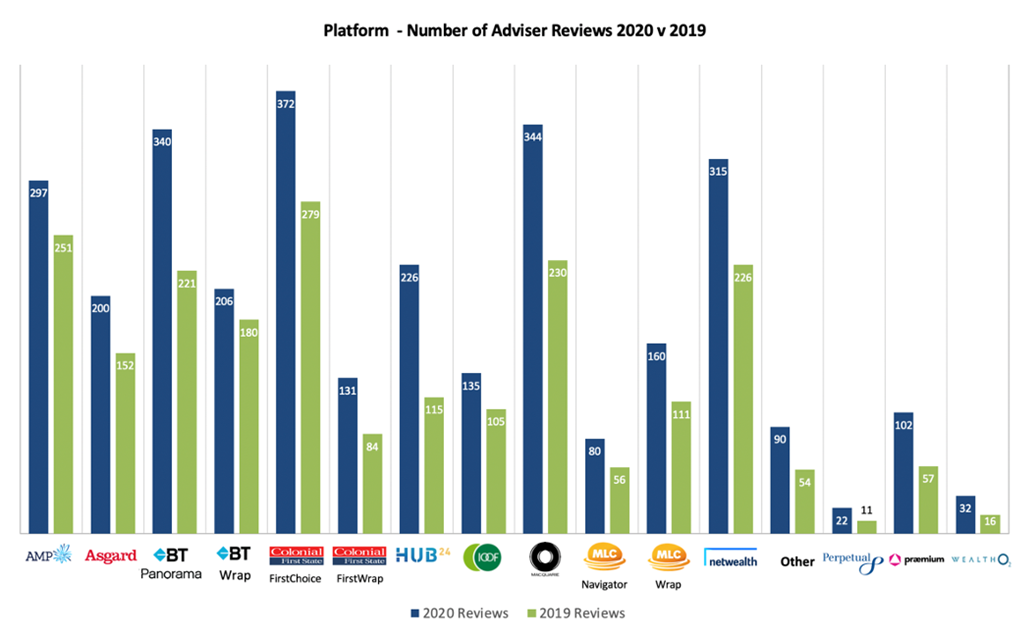 In an environment hit by what could inevitably be described as a "black swan" event, advisers rewarded the platforms that were agile to their needs, whilst also moving at rapid pace with the structural shifts in the markets, such as the proliferation of MDAs / SMAs.
This is evidenced by the wide range of scores this year across the platforms. The overall displeasure with certain platforms has seen ~5% decrease in satisfaction across the industry. There is suddenly becoming definite winners and losers, and with the agnosticism around platform use by licensees as required to retain or recruit advisers, 2021 is shaping up as a pivotal year for many platforms.
The commentary by advisers was particularly telling, detailing the new features or lack thereof that helped qualify the scores they gave for each category.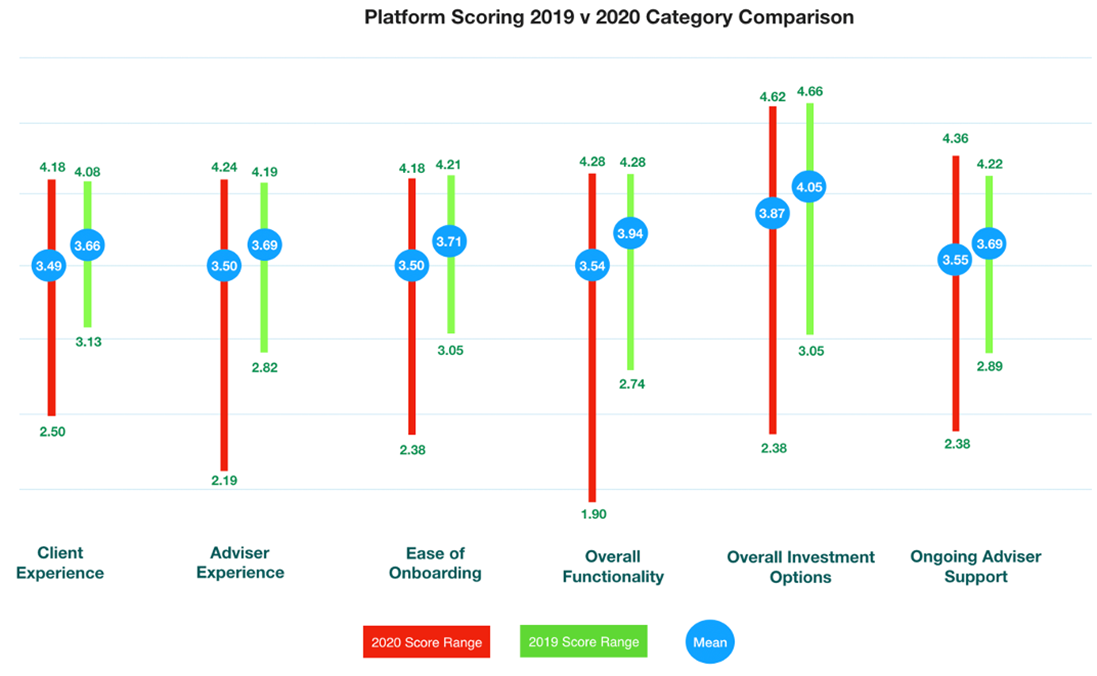 Comments from a few of the promoters:
"Quality provider, growing scale via the takeover of Powerwrap Limited. Will be the market leader at some stage..." Praemium - Inner Melbourne Adviser with $200M+ FUA

"So easy to use...the technology behind this is great, completely paperless. If the solution is right for the client I will be using this again." - BT Panorama - West Adelaide adviser with $150M FUA

"Fee rebate for white labelled products are strong - great amount of investment variety & listed equity trading is a key feature of this platform." - HUB24 Limited - Inner Melbourne adviser with $50-$100M FUA

"It's brilliant - conflict-free, low cost, automated & great support team" - WealthO2 - Northern Beaches adviser with $100-$200M FUA

"Likely to use a lot more in the future. Has SMA selection which is what I am looking to use more in new ongoing adviser fee regime"- Netwealth - See Wealth Differently (ASX:NWL) - SE Perth adviser with $50-$100 FUA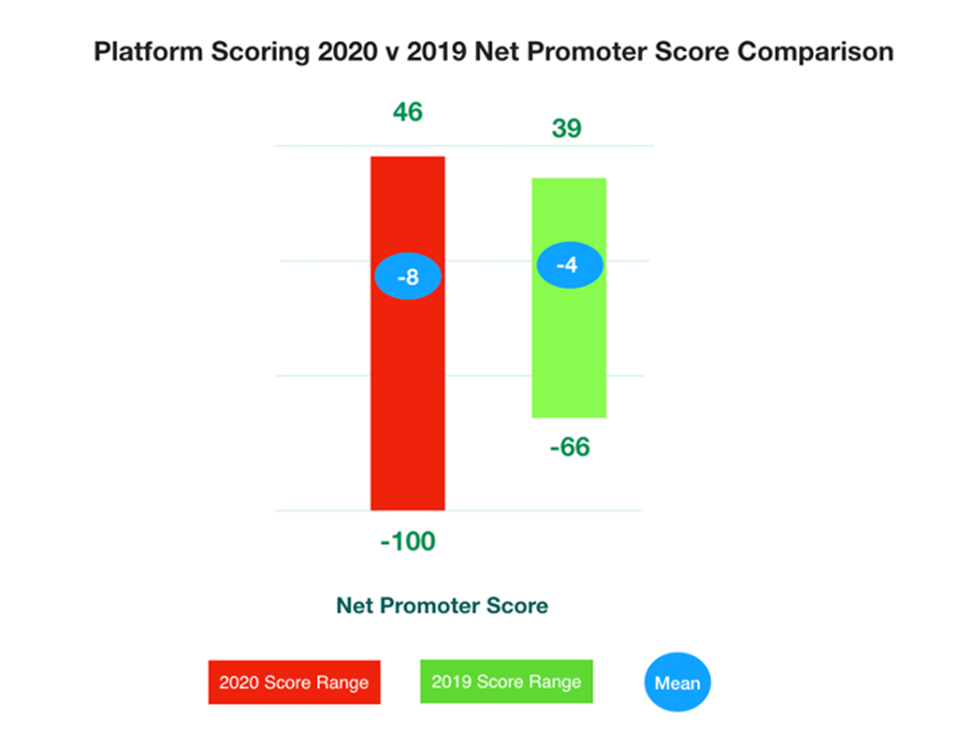 We look forward to reporting more on platforms in the upcoming release of our Landscape Report.
Article by:
Adviser Ratings
Was this helpful content?
Let others know - share and vote-up