The Rio Olympics have arrived. It's wall to wall coverage in the Media. Prior to the start of competition much attention has focussed on dramas about venue preparations, doping and the Zika virus. It's easy to be cynical and lose sight of all the positives that the games can produce.
But when the whistle, siren or starters gun sounds, it's hard not to be swept up in the reality and drama of competition, and the joy of those athletes who, after years of commitment, hard graft and training, are reaping the rewards for their efforts and making their deams come true.
And most of these success stories will be people we've never heard of.
We think it's an apt analogy for the Financial Advice industry. We are constantly bombarded with negativity, the overall narrative is that the advice industry has huge problems, and this helps foster a negative public perception. And just as in Rio - there are real problems - but what of the majority of athletes who are "clean", what of the majority of Advisers who are working hard in the background with their clients, busily planning to help make their dreams come true.
They're out there everywhere. At Adviser Ratings, we want to highlight and promote those advisers who are doing great things for their clients and the industry. In doing so we can remind people that good things ARE happening and it's not all doom and gloom.
So we'll use the Rio games as an opportunity to highlight just some of our "Olympians of Financial Advice"...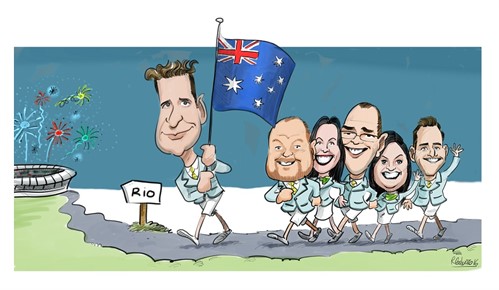 Scott Haywood, Paul Howden, Maggie Tagg, Brendan O'Reilly, Nerida Hicks and Michael Bishop have all been working away for a minimum of 10 years, showing their commitment to Financial Advice. They have been rewarded for their efforts - in part - with great client reviews. Each of these advisers has at least 45 reviews on their profile (Nerida is currently in the Gold medal position with 174 client reviews!), which shows how their commitment to their clients can, in a small but important way be recognised.
To all those "Olympian's of Financial Advice" out there, who are doing the hard graft, committed to their clients and refashioning the advice industry, we salute you!
By Angus Woods, MD, Adviser Ratings
Was this helpful content?
Let others know - share and vote-up