At Adviser Ratings, we're all for de-mystifying financial advice. If you've never been to an adviser before you probably don't know what the process entails. Each planner will be different in varying degrees in their process and what they will need from you. Some planners cater specifically for High Net Worth (HNW) individuals, while others specialise in particular areas like superannuation or investment advice. Many advisers will have a broad skillset suitable for advice across a range of topics. Depending on what you need, you may want to use our Wizard search function where you can search for specific expertise on particular topics from advisers in your area.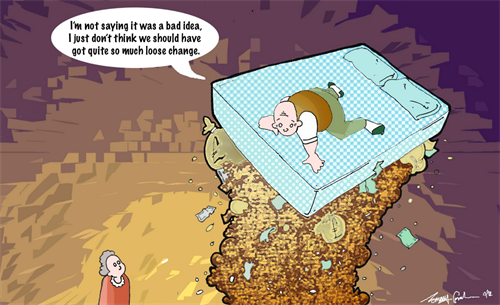 As a general example of what you can expect we reproduced the main points from a one page hand-out that the adviser Enzo Fantasia from Essential Financial Advice sends to his potential clients once their first appointment has been confirmed. Note in this outline Enzo specifies the broad range of advice his skillset and company can cover, briefly outlines the process and indicates what the client should have at hand in the first meeting...
At Essential Financial Advice, we care a lot about the financial future of our clients and can help get you on the right road to achieving your financial and lifestyle aspirations.  We cater to a broad range of needs from simple advice through to complex strategies for all ages and life stages.  So you can be assured that no matter what your needs are, we have the expertise to help you succeed.
WHAT TO EXPECT
The first appointment is where you and your Financial Planner get to know each other.  You tell us about your financial situation, what areas you would like to improve and discuss your lifestyle and financial goals.  
Your Financial Planner will then tell you what they can do for you, what process they follow and how their advice will benefit you.  There are different levels of service depending on what you are after, so any costs will be explained once your Financial Planner recognises the level of service you require.  We aim to deliver exceptional value for our quality advice.
WHAT TO BRING
Tax File Number
Current Drivers Licence OR Passport
Bank account balances
Pay slips (last 3) & employment contract
Loan balances & repayment details
Financial documents last 2 yrs (self-employed)
Investment statements (most recent)
Superannuation statements (most recent)
Life insurance policy details
Completed Budget Planner (if applicable)
As stated, this is just one example of what you might expect on your first meeting with a financial adviser. As a consumer, if you have any questions about the advice process or financial advice in general, you can send us any queries here and where appropriate, we will get an expert professional financial adviser to address your concerns.
Article by:
Adviser Ratings
Was this helpful content?
Let others know - share and vote-up