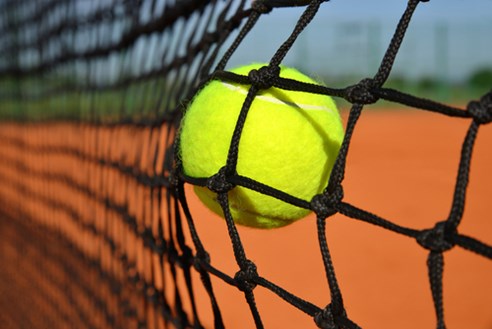 Yesterday's hearing at the Royal Commission saw evidence from Colonial First State's Linda Elkins, Hostplus chief executive David Elia and Suncorp's head of superannuation trustee Maurizio Pinto. Details emerged about all sorts of "dodgy" practices – not least that 15,000 criminal offences were committed (resulting in no action) and Hostplus gets grilled for hosting at the Australian Open tennis...
CFS admit to more than 15,000 criminal offenses but APRA does nothing
CBA's wealth management arm, Colonial First State has admitted to failing to move thousands of members from high-fee super funds into the low-fee MySuper regime by a government deadline, meaning it committed more than 15,000 offences. The MySuper regime was introduced in 2014 to help sort out the mess of super customers owning multiple super accounts, and multiple insurance policies, with multiple high fees eroding their retirement savings. Members who wanted to use their fund's default fund, or who did not want to make active investment choices, had to have their super placed in a low-cost MySuper fund.
CFS had been required to move default fund members onto the MySuper platform by 1 January, 2014, but it failed to do so for thousands of members. Elkins told the commission that CFS had made the mistake because it failed to realise that the members – eventually exceeding 15,000 – were eligible for MySuper. Elkins also admitted that they did not actually have a My Super product in to which to transfer affected customers in 2014!
However, APRA did not prosecute the offences, which would today carry a total maximum fine of about $160m, and CFS finalised these transitions three and a half years later.
The commission also saw evidence tabled regarding correspondence sent by CFS to advisers, illustrating a push to obtain an active investment choice from customers, which would have allowed the bank to keep outstanding default super balances out of a MySuper product.
Senior counsel assisting, Michael Hodge, told the commission Colonial's letter was the product of one thing, "which was Apra saying you are committing an offence and Colonial needing to stop committing offences."
Elkins replied: "Yes, yes you're right."
Hostplus Grilled For Hosting
The heat was put on industry Superfund chief executive David Elia regarding the funds spending on marketing and entertainment. The fund spent $21,440,832 on marketing and $266,964 on entertainment in 2017, significantly up for around $13 million in 2013. The commission heard that Hostplus spent $260,000 on entertaining employers at the 2017 Australian Open.
Section 68A of the Superannuation Industry Supervision (SIS) Act prohibits a trustee of a superannuation fund or any of its associates offering goods or services to a person on the condition that the person's employees will become a member of the trustees' superannuation fund.
When questioned about this fact the head of the Industry superfund David Elia said said that what they had engaged in was not illegal, because the entertainment was not conditional on the employers' members joining the fund. Elia said corporate hospitality was for the sole purpose of retaining the membership of Hostplus saying it was a competitive market and that his competitors were doing exactly the same thing. "It's a great way certainly from my perspective and the executive team's perspective to establish very early on and retain the relationships that are absolutely critical in terms of retaining the default fund status of our members and therefore retaining members" he said. 
Suncorp's Taxing Double Dipping Problem
Maurizio Pinto spent a considerable amount of time in the witness box as Counsel Assisting the commission Michael Hodge QC questioned him on the potential that Suncorp was double dipping on fees charged, keeping surplus tax paid for itself and told advisers to encourage super fund members to make changes to their investment allocation in order to keep trailing commission fees flowing.
As reported in the AFR and ABR, the trustee of the Suncorp Master Trust, Suncorp Portfolio Services, collects 15 per cent of super contributions, which it remits to the Tax Office. But the trustee is also entitled to claim certain tax deductions because of the insurance premiums it has paid. This leaves the trustee with a sizeable dollar tax refund, or tax surplus. The amount of money involved was as much as $8.1 million a year.
Instead of returning this tax refund back to members (as many other funds do), each year the trustee kept in in the family and paid it to another Suncorp entity – Suncorp Life and Superannuation Limited (SLSL) – in exchange for what are described as "additional services".
Mr Pinto was asked about the biggest single fee the super fund paid to Suncorp, a fee for pricing investment units of as much as $2.7m a year.
The fee is paid for under two different agreements between the fund and Suncorp's life insurance division, SLSL (the life insurance company) and Suncorp Portfolio Services Limited and the fees exchanged between the two organisations led commissioner Kenneth Hayne to say - "On the face of it the member is paying twice". Pinto replied he was "not sure exactly how" that fee had been calculated, to which the commissioner said "Mr Pinto the difficulty is if you're not certain of it, how can you be certain that the member is not paying twice?" Mr Pinto agreed: "Yes. I don't know."
Pinto was questioned as to whether he was performing his role as trustee for the super fund, whose only obligation is to act in the best interests of members, adequately when it was remitting millions of dollars of tax credits generated by members of the fund to a related party in return for unquantified services. Which was a pretty good question.
Keeping Trailing Commissions
Suncorp waited until weeks before the June 30, 2017 deadline to make the MySuper transfers, which occurred between june 9thand 19th and an example of the correspondence to advisers was read aloud by Hodge:
"We recommend that you call or write to your key customers and advise them to make an investment decision. If an investment is made they will go to a choice product and continue to pay commission". In one email, a financial adviser was told that 42 of his customers had made an investment decision and so would not be moved to MySuper but "the remaining members are in the sights of MySuper". Counsel assisting put it to Pinto that "The only purpose of this email which you have exhibited seems to be to encourage the adviser to take steps that would maintain a commission" but Pinto did not agree, rather he said "I think it is encouraging advisers to make contact with members so they are actively engaged with their superannuation".
Article by:
Adviser Ratings
Was this helpful content?
Let others know - share and vote-up