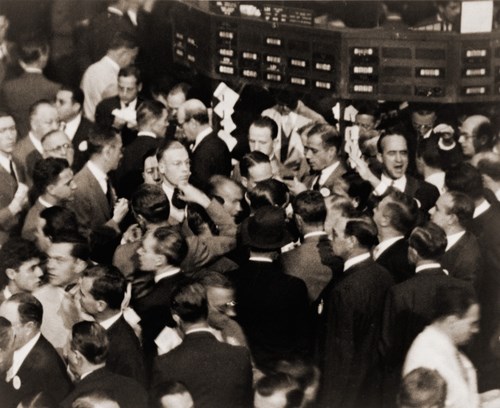 The Royal Commission yesterday heard further instances of misconduct coming out of the direct insurance channel of the Life insurance industry.
Particularly harrowing testimony was heard in the form of recordings from direct insurance outbound sales call centres, where the commission heard first-hand the types of high pressure sales techniques that are used. Internal company emails that were tabled also showed the conflicted incentive and bonus structures that operated in these call centres, and a lack of action regarding quality assurance. Although under-insurance is still a widespread problem in Australia, the evidence at the commission is showing the shortcomings inherent in the direct insurance channel and, tacitly highlight the valuable contribution a financial adviser can make to individuals in getting the right insurance in place for their circumstances.
A large part of yesterday's hearings were devoted to evidence from chief operating officer of Freedom Insurance, Craig Orton. Sales staff at Freedom Insurance pushed tens of thousands of policies on unsuspecting customers via a number of high-pressure outbound call centres. Staff at these centres were "frantically" driven to sell with bonuses such as cash rewards, Vespa scooters, trips to Bali and harbour cruises, and in competitions that set employees against one another despite a ban on conflicted remuneration.
It was also revealed that many of the policies sold were largely useless and particularly in the case of Freedom Insurance policies, were full of exclusions and rarely claim upon. The company paid out very little compared to the revenue it generated.
A document submitted to the hearing showed that at Freedom, upfront sales commissions on accidental death and injury insurance are between 33.5 per cent and 60 per cent of the premium and ongoing trail commissions are "less than 20" per cent. The insurer can afford to pay these large commissions to sales staff who sell their policies because claims ratio for accidental death insurance is 16.1 per cent, so there is plenty of room for large commissions when you're only paying out 16 cents in every dollar revenue you generate.
Accidental death had the lowest level of claims accepted of any type of life insurance, at 26 per cent acceptance, with 36 per cent denied and 38 per cent withdrawn. An ASIC report showed accidents account for around 5 per cent of deaths. But many people overestimate their chances of dying in an accident and so end up paying high premiums for a product they are extremely unlikely to claim on. This fact and the resulting profitability of this segment of life insurance means pushing volume and scale, (ie the modus operandi of call centres) becomes an effective way to generate profit. It's all about these numbers.
This is illustrative of the type of scenario that critics of the "sales culture" in the finance industry are talking about. The providence of an insurance policy for the individual becomes divorced from agreement and the transaction becomes all about closing the deal, getting the customer across the line and hitting the target numbers.
In talking about this scenario and inappropriate "sales cultures" in the finance sector in general, it is wise to remember that those being dealt with are actually human beings – and not just another number to cross off your target list.
The "culture" that can infiltrate a workplace or organisation when this simple fact is ignored can result in many inappropriate outcomes, such as the widely reported sale of a polict to a man with an intellectual disability. An example of the driving of this culture is shown in the transcript below, in which counsel assisting the commission Rowena Orr is questioning Orton. The email is to the Freedom sales team, with $150 in prize money on offer as an incentive:
"Target is 400 lives by lunchtime."
"Everyone aiming for seven lives over the first two sessions — 3.5 lives per session, easy peasy — and we'll smash 400 lives to lock-in the incentive money for the last part of the day."
"Also the draw for Tuesday is coming up, let's smash it out folks and lock this cash money in."
Orr: "Any observations about this campaign, Mr Orton?"
Orton: "Inappropriate again."
Orr: "Likely to drive very poor behaviour by your sales agents and to lead to consumer detriment as a result?"
Orton: "Agreed, aside from being unprofessional."
It seems that everyone can agree that these practices are inappropriate and have no place in the sale of insurance, yet one wonders whether these practices would have continued had it not been for the light shed on them by the Royal Commission. In an admission that was stiking for it's timing as much as anything else, the commission was informed at 3pm on Monday (less than 24 hours before they were due to appear), that Freedom will cease paying commissions and selling accidental death, accidental injury, trauma and life covers via outbound calls. Still, 85% of its business comes from selling funeral insurance and the insurer will continue to sell this product on outbound calls.
Craig Orton from Freedom Insurance continued in the stand this morning, where further revelations of the toxic sales culture, including the difficulty customers faced when trying to cancel their policies.
Article by:
Adviser Ratings
Was this helpful content?
Let others know - share and vote-up