Labor has announced it will hold a Royal Commission into the banking sector if it wins the upcoming Federal election. Here is a quck backgrounder on some key points. We'd love to hear what you think - leave a comment below!
Background:
Labor has proposed a Royal commission into "Misconduct within the Financial Services Sector", that will run for 2 years and cost $53 million dollars.
It follows a string of financial scandals in the past few years, including the CBA financial planning scandal, bank rate-rigging allegations against ANZ and Westpac, and the CommInsure life insurance scandal involving claims of unethical and illegal behaviour.
Prime Minister Malcolm Turnbull used a speech at an event celebrating Westpac's bi-centenary to criticise the Banking sector, saying their "pattern of behaviour…could no longer be ignored" and that it "risks losing its social license if it did not clean itself up". He also used the to speech to remind the sector that taxpayers had guaranteed the banks during the GFC, and their goodwill was not being reciprocated.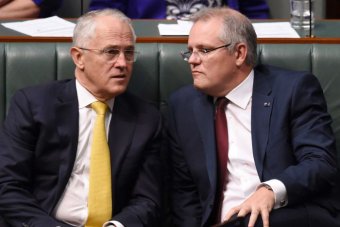 Labor Shadow Treasurer Chris Bowen said the RC's objectives would put several things under the spotlight, including: how widespread illegal and unethical behaviour is, how culture, ethics and business structures affect conduct, and whether regulators such as ASIC and APRA are capable (through adequate funding and legislation) of identifying and preventing illegal and unethical behaviour. The exact "terms of reference" for the commission however, were left for another day...
"Front Page Politics":
The proposed RC announced by Labor led to a swift political reaction from Liberal heavyweights, the PM calling it a "thought bubble", and Treasurer Scott Morrison calling it "classical political distraction" – saying Labor was trying to distract from the Government's proposed Australian Building and Construction Commissioner (ABCC) legislation.
Morrison also said "I'm not saying for a second there aren't issues to be addressed – and they are being addressed when we have a tough cop on the beat (ASIC) in this area"
Labor leader Bill Shorten, said he wanted to keep the Australian banking sector strong and that the decision was not taken lightly, but that "public confidence in the banking and financial services industry has taken hit after hit over the previous few years. Many Australians have suffered through the decisions of banks and financial institutions...There are literally tens of thousands of victims if not more and today I say enough is enough.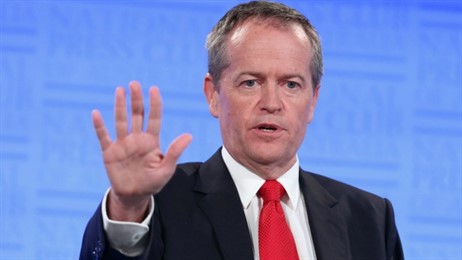 One should be in no doubt that there is an election coming soon, as the strong, statesman-like language above attests. Behind the scenes however, both major parties have divisions in their ranks. At least 8 coalition MP's are open minded about the need for the RC and the Finance Sector Union has said they would want to see the terms of reference before they would be willing to support it.
The main issues for financial advisers seem to be based around any incentives offered for products they use and the institutional practice of vertical integration of the services they provide. An RC would explore further whether the arrangements around this integration,(including any sales target expectations or institutional "cultural" influences) are contributing in any way to the well-known criticisms of the wider industry. There is no doubt an RC would continue the media spot-light on the troubled sector, but many have argued that the problems are already known - thanks to the many inquiries, submissions and reports the industry has faced in the last few years.
Telling us something we don't know?
The main point of disagreement then, seems to be whether we need the "extra powers and reach" of a Royal Commission, or if there is already enough regulatory capacity in existing arrangements. The previous Labor government cut ASIC's budget and ASIC chief Greg Medcraft said in a senate inquiry in 2014 that the further $120 million taken from its budget in the coalitions first year in office meant "staff losses and a severe curtailing of the agency's ability to do its job."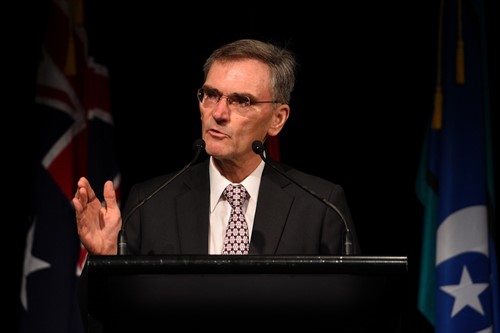 The early consensus in media circles seems to be that with most people agreeing there are still problems that need to be addressed (shown by continuing bad behaviour), the most likely short-term outcome is the that Treasurer Morrison with will be forced to give ASIC (his "tough cop on the beat") a funding boost in the upcoming budget. Politically, this could potentially ward off the impression that the Liberals are soft on the big-end-of-town (especially when they have implemented an $80 million Royal Commission into Trade Unions), but the practical implications of this may result in an even more aggressive "tough cop on the beat" - and more examples of financial sector malfeasance until the industry commits to changing its ways.
Article by:
Rodney Lester
Was this helpful content?
Let others know - share and vote-up