Financial advisers continually stress the importance of a long-term planning to their clients. Indeed this is generally the keystone on which most non-specific advice is built. This aspect of advice is re-enforced by a multi-year analysis by EY Sweeney for ASIC, which reveals various trends in consumer attitudes and behaviour when it comes different to financial products. We take a brief look at three observations from the report, namely consumer overconfidence, lack of knowledge on superannuation and choice of financial information sources.
As we mentioned in our Beware of your Biases piece last month, while 60% of consumers believe that they are confident in managing their money, less than half stick to their budget and most importantly, only around 40% have reported having a short-term 2-5 year financial plan. Of this amount, 63.6% have monitored their progress i.e just over one quarter of the total sample size. The reported usage of a 15-20 year plan is even less impressive sitting at 23%.  A quick summary of the results is in the table below. What we see is a poor response from consumers concerning their future financial foundations. Hence, planning over the short, medium and long term are confirmed as issues that remain at the forefront of the financial advice landscape.
| | | |
| --- | --- | --- |
|   | 3-5 Year Plan | 15-20 Year Plan |
| Reported usage of a plan | 41.6% | 23.0% |
| Fully monitored plan progress | 26.5% | 14.0% |
| Adjusted plan along the way | 17.9% | 16.7% |
| Reached some goals | 17.2% | 7.28% |
| Made no adjustments to plan | 2.77% | 3.01% |
Table 1 Percentage of sample with a plan and various other attributes of a plan (ASIC / EY Sweeney 2015).
Another area in the report covers consumers and their knowledge about their super funds. What research reveals is a significant uncertainty in people's awareness of the amount they have in their primary fund. We note that 25% of people have absolutely no idea while only one-third know the exact details. As our Ask an Adviser by Dean Hutchins mentions, "the cost of not receiving advice may be higher than the cost of the fees the planner charges" and hence one should keep in mind that a large proportion of the population is sitting on a lot of untapped potential. In contrast, we observe higher awareness trend when it comes SMSFs where 95% of people have either an exact or rough idea of the indicative value of their fund.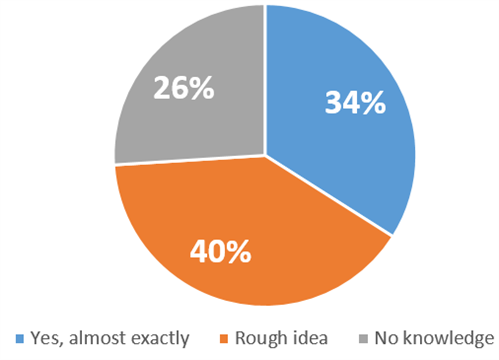 Figure 1 Peoples level of knowledge on the value their super fund (ASIC / EY Sweeney 2015).
One final insight we can present is the source consumers go to when it comes to seeking information about various financial products and services. Below we see EY's analysis over three different time periods (or waves). The third row is the most recent where we observe that over the course of 2014-2015 that the percent of people that go to a financial adviser for investments has decreased by roughly 20%. Other than that it would be wise to take in the various ways a consumer seeks information.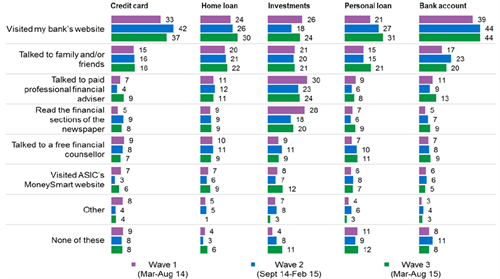 Figure 2 Distribution of information providers with respect to financial products (ASIC / EY Sweeney 2015).
Overall what we notice what we might call an overall lack of rigour when it comes to understanding financial solutions – this may be attributed to overconfidence on the part of the consumer or just plain old ignorance – or to put it a nicer way – lack of knowledge on their behalf. Knowledge such us this can be important when it comes finding new methods to attract clients, maintain relationships and understand consumer trends. 
by Raja Grewal, Adviser Ratings
Was this helpful content?
Let others know - share and vote-up