2020 was the year that adviser sentiment for life insurers hit fresh lows. In what has been an industry going through significant consolidation, the rise of new insurers may be seen as the rebirth of the sector. Tomorrow's quarterly APRA results will show a sector under continued stress.
The graph highlights the "level of penetration" across the sector by insurer based on advisers who have interaction with that insurer in 2020 (Note - these numbers do not represent actual market share). The significance of the graph is 2-fold.
The level of activity and adviser engagement with insurers (be it positive or negative) increased across all insurers compared to 2019
Underlying the increased activity are the reviews and ratings left by a representation of 40% of the market, which provide current and lead indicators to the impact this activity will have on future policy flow. Those with significant deterioration in ratings are likely to experience a difficult 2021, especially given newer players are now in the mix. The incumbents had particularly negative sentiment in 2020, some more so than others
Graph 1 - Level of penetration by insurer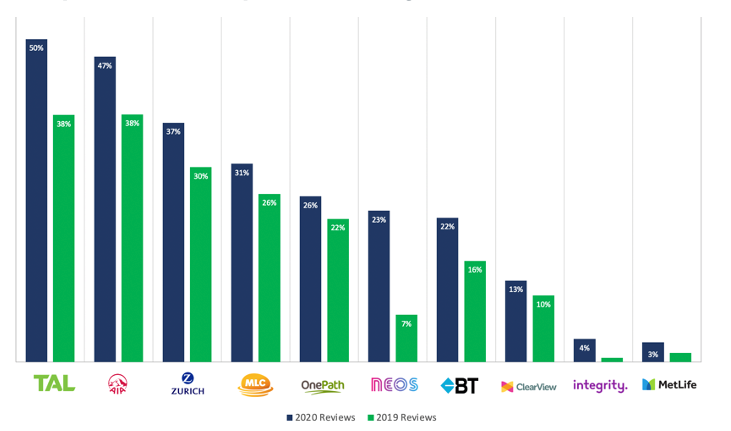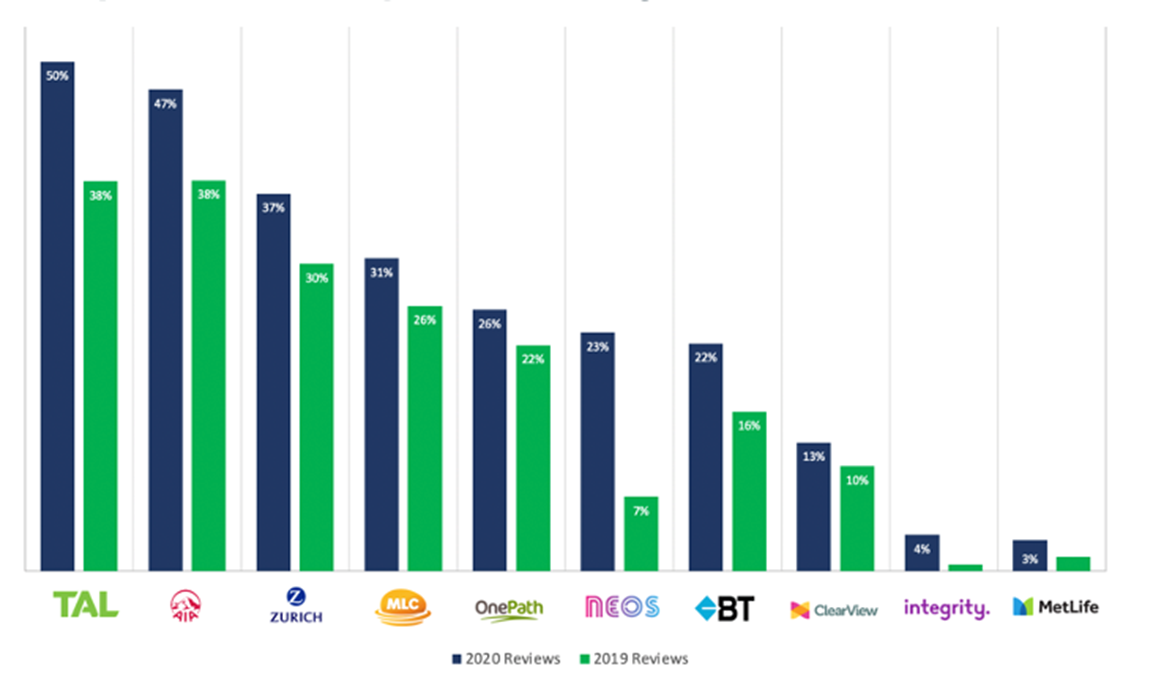 We need to be cognisant that 2020 was a good year for new players – a confluence of factors played into the hands of new insurers:
A repricing on new and existing policies
Technology missteps, particularly by one insurer
Processes and adviser support structures overwhelmed by an increase in claims and general queries (brought on by the pandemic)
Several incumbent insurers are more at risk than others against the 3 new insurers (NEOS Life, Integrity Life and Metlife (retail)) with respect to new policies being written. Curating 3,300 reviews across the life insurance sector paints a big data trend of how sentiment will contribute to the potential rise of new players and the challenges faced by a couple of insurers.
Graph 2 - Incumbent insurers at risk from new players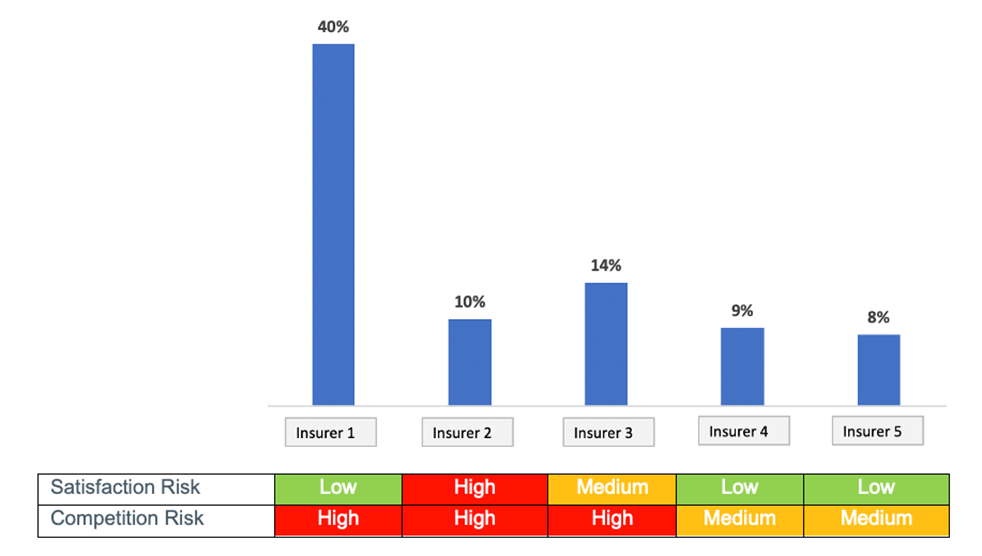 Compounding the whole problem is the shrinking universe of advisers, particularly the forecast in risk advisers. Insurers and their support structures, particularly BDMs, will play a key role in not only persuading advisers to stay, but also to proactively develop relationships with advisers or licensees that have signalled a strong commitment to the industry. These advisers will be the canaries in the coalmine. The insurers will have to help advisers ride out this period in the market – with the lion's share of insurers' revenues tied to financial advisers, insurers have to recognise they are now in the "service game".
Article by:
Adviser Ratings
Was this helpful content?
Let others know - share and vote-up