Changes to the structure of the life insurance market continue apace, echoing the disruption occurring elsewhere in the financial services industry. Regulatory changes and the uncertain future of commissions have the potential to play havoc with existing business models. Legacy issues with older insurance products are also likely to cause problems for the industry, with some new players in the market hoping to be better placed to benefit from their updated offerings and strategies. The recent consolidation among some existing providers is a point of note – with ramifications for both the products being sold and the people involved in the distribution and service. Success is not guaranteed given the rapidly changing landscape of the sector and the industry should be on notice for further upheaval.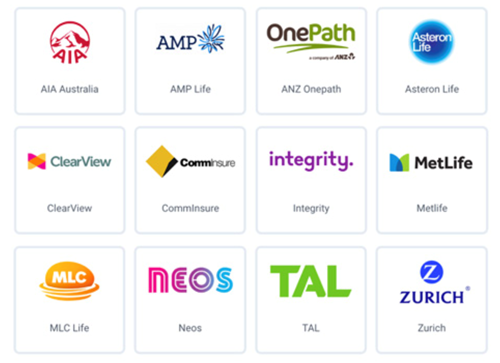 Change in the life insurance industry in recent times is illustrated by the additions of new insurers including NEOS and Integrity, as well as a concerted push by Metlife to venture beyond group life with the appointment of key retail executives including former NAB's Richard Nunn to CEO. In the last 12 months we have seen substantial consolidation in the industry with the acquisitions of CommInsure (AIA), Onepath (Zurich), and Asteron (TAL), following the earlier sale of Macquarie Life to Zurich, and the very recent blocking by RBNZ of AMP's attempted sale of its life business to Resolution Life.
Change Is Here
The trend in Australia's big banks to exit wealth and rationalise their businesses to concentrate more on "traditional" banking services has led to much of this consolidation. The success or otherwise of this consolidation will impact right through the distribution chain to advisers and consumers themselves. The continued and significant noise about the future of commissions, most recently from the Royal Commission, has placed massive downward pressure on life insurance sales and the future of life insurance-focused advice businesses. 
New entrants like Integrity, NEOS, Metlife and even MLC Life are all attempting to re-position life insurance through innovation, using custom-solutions and the substantial use of data-analytics to drive efficiencies. This data driven approach will facilitate smarter targeting of client / adviser cohorts. While this may make good business sense as a new strategy for these firms, the new Design & Distribution Obligations Act (DDO) laws mean it is also incumbent on the traditional players to know more about the advisers selling their products and the consumers using them. New technologies will help enable the adoption of alternative customer engagement strategies like wearable devices, and health programs like AIA's Vitality to improve take-up and/or loyalty.
Challenges Ahead
The potential for the partial unwinding of commissions from pricing structures, which already has some businesses positioning for future legislation around wind-back of commissions, is one massive uncertainty facing the sector. Another legislative change that will require negotiation are the Protecting Your Super reforms related to Group Life. The shutdown of life insurance for members whose accounts have been inactive for 16 months will be placing substantial financial burden on life insurers heavily exposed to group life due to revenue attrition. How will they respond in group life & how will this impact their commitment to retail life distribution - at a time when they will need to replace revenues from one market with another?
In terms of product, we also see huge legacy issues in regard to older insurance products which did not price in the massive uptick in mental health issues that would end up getting paid out. This has seen traditional insurance companies re-pricing substantially upwards over the last five years to compensate for this huge increase in mental health claims. Newer insurance companies such as Neos or Integrity have been built with this mental health response in mind, and thus will not be caught up with 'surprise' payouts many years from now. The effect may be that over the long term, newer insurance companies could have more stable premiums than older insurance companies.
Into the Future
The ramifications of themajor business / product integrations that will come from recent industry consolidation will provide further challenges for these firms and the people employed by them. There is undoubtably substantial overlap within these large merged entities in terms of products, distribution teams, claims teams and so on. 2019/2020 may be the year of redundancies in the life insurance sector as these overlaps are unwound.
In terms of offerings - what products will be retained, and what will be sunsetted? Advisers will continue to face a range of challenges and choice as a result of the instability and unrest in the sector. Brand loyalties will be tested through the rationalisation process and adviser-BDM relationships may be even more important, as the industry and its people try to negotiate the way to a new normal.  
Article by:
Adviser Ratings
Was this helpful content?
Let others know - share and vote-up