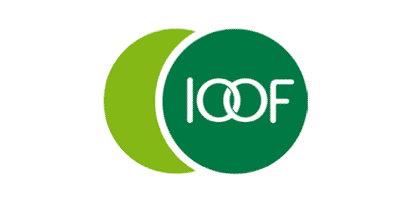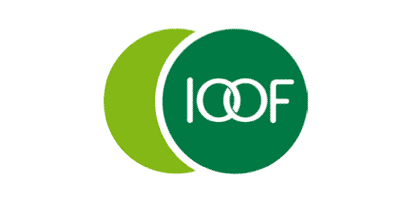 By Rodney Lester
The Royal commission hearings that continued yesterday contained some intriguing comments from IOOF managing director Chris Kelaher, who was in a combative mood, determined it seems to give no quarter to counsel assisting the commission Michael Hodge QC. NAB responded to its horror week with its chief executive issuing a public apology and Australian Super seemed to negotiate it's time in the dock with apparent ease, at least when compared to other participants this week.
IOOF – Culture Problems?
The commission heard that for years, APRA had been voicing its concerns about "a number and range of prudential matters" and "governance and transparency issues" including regarding its wholly-owned investment management arm, known as IIML, which was also a superannuation trustee. APRA had "legitimate concerns" about the structure of IIML - which took money out of superannuation customers who invested in its platform products and sent it back to the parent company. These apprehensions were exemplified with 3 letters that were sent to IOOF which were produced at the hearings from 2015.
These concerns were contrasted to a witness statement produced on behalf of IOOF general manager of distribution Mark Oliver stated "no material concerns had been raised by APRA in respect of IIML since January 2013" and an industry-wide APRA review in 2016.
It seemed as though IOOF were not overly concerned with the attention from APRA at the time, but just one week prior to these hearings, they dissolved a structure where IIML poses as both investment management arm and superannuation trustee.
Far from admitting any guilt over the matter, IOOF MD Chris Kelaher said the move was not made in response to APRA's concerns, but that it was just the case that it was "easier" to get the regulator off its back! So regulation works – sort of?!
Admin Gold Medalists
APRA had concerns about the "overall culture" of IOOF. It might be seen that these concerns were epitomised when IOOF were asked to produce board documents to the commission and they handed over "hand written notes on scraps of paper – many of which were illegible". When the assisting QC asked "Do you regard it as common practice in this day and age to take meeting minutes in handwriting," Mr Kelaher responded: "It's been our practice." When asked who had written the notes, Kelaher responded "It looks like the handwriting of our company secretary. It looks like them," Mr Kelaher said. "I'm not a handwriting expert."
Reading the transcripts from the testimony, it sounded like maybe Mr Kelaher just didn't really want to be there.
The royal commission also heard how IOOF decided not to move customers from one super fund (paying now-banned trailing commissions) to a new lower-fee product after working out it would cost about $8m a year in lost revenue to do so. Apparently one of the justifications for not doing so was that MLC had recently done the same thing.
Because the whole industry always puts the client interest first.
NAB APOLOGY
IOOF weren't the only ones having issues producing documents for the commission. On Thursday morning, the commission was told how, after providing lawyers for NAB and Nulis (a super trustee owned by NAB/MLC) a notice to produce documents before 4pm on 9 July, they had been provided a grand total of 31documents by 20 July. Another 3,000 documents were then supplied in the week before the hearings commenced which was topped off with the announcement that they would seek a non-publication order for some documents on Friday.
Commissioner Hayne duly refused the non-publication order and the public learned about more than 100 potentially criminal counts of breaches of its licence regarding charging fees for no service.
The upshot from this public embarrassment was Andrew Thorburn, the NAB Chief posting an apology on video via Twitter on Thursday afternoon saying he was committed to learning from the experience "so we can once again be a bank you respect and trust".
Australian Super
Many were hoping that the royal commission would take Australian Super to task for its role in founding the left wing political mouthpiece "The New Daily" and its funding of the infamous "fox and hen house" ad.
The industry fund sunk $2 million into the New Daily in 2013 and held a 30% stake (along with 2 other industry funds), but sold it's stake 3 years later to Industry Super Holdings for nothing after being asked for additional funding.
Australian Super Chief Executive Ian Silk justified the cost, saying the New Daily would increase the fund's engagement with its members, and boost financial literacy as 20% to 30% of its stories were dedicated to issues in the superannuation and financial industries.
"It was our best judgment that it was worth trying this, because heaven knows most techniques that we've used and the industry at large have used have not been successful, if you look at the level of disengagement."
Regarding the television advertising campaign run by Industry Super Australia, called "Fox and Henhouse" which attacked Australia's major banks, Silk said it was a public policy issue and it served the interests of members. He said the ad was aimed at crossbenchers and was warning about the influence of lobbyists in Canberra and about the major banks' attempts to overhaul the default super fund system to make it easier for retail super funds to get more members by default.
The campaign cost Australian Super $500,000 – and you might ask, if was aimed at the crossbenchers, you'd think they'd get a lot of lovely lunches and other opportunities to see the crossbenchers in Canberra for a lot less than $500K if they just went to visit them, sort of like a lobbyist…
The hearings continue on Monday.
Article by:
Adviser Ratings
Was this helpful content?
Let others know - share and vote-up