It's a key measure of an individual's financial well-being, at least as far as credit providers are concerned, but how often does it feature in financial advice documents?
It is your credit score, a number between 0-1200 which indicates your creditworthiness and increasingly determines  your access to and the pricing of various credit products.
Adviser Ratings is teaming up with a new initiative called GetCreditScore to encourage both consumers and advisers to find and make good use of their credit score.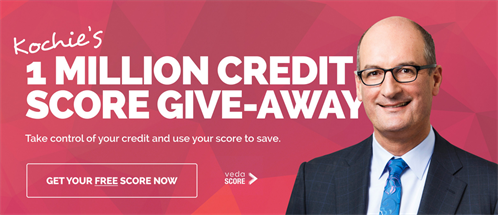 Knowing your credit score, which can now be found for free and in less than a minute at www.GetCreditScore.com.au , not only helps consumers know where they stand but can also empower them to make better decisions.
Research by GCS found 85% of Australians have no idea of their credit score. Even less would appreciate how the law changed last year allowing them to take actions to improve it. Risk-based pricing, which is more established overseas around loans, insurance and credit cards, is arriving in Australia.
Amongst others Peer-to-Peer lender SocietyOne is already offering lower priced personal loans to those with better scores. SocietyOne has partnered with credit reporting agency Veda to give away one million scores as part of the GetCreditScore campaign.
To find out more, find your own score and encourage others to do likewise simply go to www.GetCreditScore.com.au. Simply and safely enter a few identifying details and within 60 seconds get your own score and information on how to use it to get better offers from financial services.
There's no cost and no catches. You have to agree to be contacted by SocietyOne or Veda but can opt out at any time. And Adviser Ratings has no financial incentive – we want to empower consumers on their finances. 
Article by:
Christopher Zinn
Was this helpful content?
Let others know - share and vote-up