It's a new year and here at Adviser ratings we've hit the ground running. We're all set to continue bringing you the interesting and informative news, insights and commentary around the Financial Advice space, as you've come to expect. Being big believers in the benefits of sound financial advice, we'll keep promoting those advisers and companies that are adopting and fostering trust and transparency at the core of their businesses, because this ultimately serves their clients best interests, and will benefit the industry as a whole.
Since the GFC there has been a steady stream of negative media coverage regarding dubious, immoral and sometimes downright corrupt behavior in many parts of the finance industry. Much of this has been thoroughly deserved. It is unfortunate that this has undeniably left many members of the public suspicious and wary of financial advice. However, aside from the anomalous "bad apple", the vast majority of financial advice practitioners themselves are rarely deserving of contempt. In our view, we think that the wider financial advice community has been maligned by an unfortunate confluence of guilt by association.
Suspect behavior and cultural deficiencies on a personal, and at an institutional level, often involving sectors with nothing to do with advice have negatively impacted financial advice. It is one of the most highly regulated and legislated industries in the country. The truth is that despite the negative perception many people have about financial advice, you simply have to take a look at the thousands of positive reviews on our site. Each one of these is from an individual and the overwhelming majority of these are glowing testimonials to  
With this in mind, we'd like to let you know about some businesses and their advisers who, though the pro-active engagement across their business with Adviser Ratings, have shown a commitment to trust and transparency across their organizations. They're out and proud and getting reviews from their clients which will showcase their services to others and give them feedback on what they can do better!
Sydney Financial Planning (7 advisers - 212 reviews)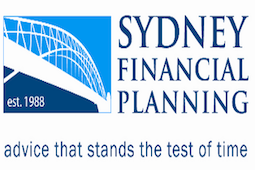 Bill Bracey (Principal) started Sydney Financial Planning back in 1988. Their Planners come from a variety of backgrounds and have differing passions and specialties, but they all share a strong commitment to their clients, a solid sense of professionalism and, perhaps most importantly, they are all 'real people' with the same concerns as many of their clients.
Evalesco Financial Services (7 advisers - 44 reviews)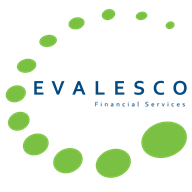 "Evalesco" is a Latin word that means "to grow strong, prevail or to have value". The driving force and co-founder Marshall Brentnall wanted more impact and control of his clients destiny, and works with clients to help them achieve their life goals, not just financial goals. They see it as their role to ensure you enjoy the fun stuff whilst they support you around the hard stuff.
Tribeca Financial Management (5 advisers - 46 reviews)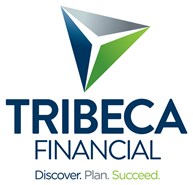 Tribeca Financial is a financial planning firm situated in inner Melbourne. They have countless financial services, products and resources at their fingertips and are adept in selecting and executing them in an extremely tailored way. They are passionate about simplifying the financial world to ensure you are not bombarded with jargon you simply don't have time to understand, so can relax and get on with life, leaving behind the stress and worry of your finances.
Pursue Wealth (2 advisers - 42 reviews)
Sam Robinson and Josh Wingrove at Pursue Wealth believe that smart financial planning is the first step in setting up your future, so you can live the life you want. Before investing your time and money, you need to have a complete understanding of your current financial position and a clear vision of what you want to achieve. This is where your financial planning strategy begins. 
Main Street Financial Solutions (2 advisers - 29 reviews)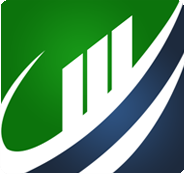 Main Street Financial Solutions is a financial advisory business in Hobart which was founded by award winning advisers Charles Badenach and Rebecca Fergusson.  The business was established through a shared desire to create a financial planning business that was aligned with the founder's goals and values. They stress that as a privately owned business they make decisions that are not influenced by third party relationships, in house products, or other conflicts of interest. They offer personalised, professional, accessible, holistic financial planning to busy professionals, small business owners, families, charitable foundations, pre retirees and retirees.
Haywood Financial Management and Partners (1 adviser - 106 reviews)
Scott Haywood aka "the Finance Guru" leads the team at Haywood Financial Management in Richmond in Melbourne and is a regular financial commentator and both radio and TV. They provide financial advice and wealth management services to a diverse group of clients ranging from company executives and employees to first home buyers, new entrants to the workforce, self-employed people and retirees. Voted one of Adviser Ratings top 5 influencers in Financial Advice last year, Haywood specialises in dealing with professional business people and their families in areas of financial planning.
Franc Mark Sterling (1 adviser - 75 reviews)

Whether you want to increase your assets and income, or simply preserve and protect them, Lachlan Baker and the team at Franc Mark Sterling in Sydney's CBD can help. A financial planner for over 20 years, Lachlan understands the importance of providing his clients with holistic financial advice, which is why Franc Mark Sterling brings you a totally integrated financial management service. Together with a network of professional partners in tax, accounting, property, legal and risk, they manage all the complexities of your finances so that you don't have to.
Aspire Planning (1 adviser - 55 reviews)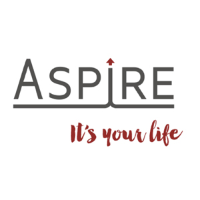 Tim Henry heads up the team at Aspire Planning – operating out of Cheltenham in Victoria. Their aim is to "flip financial advice from the old mantra of "robotic" financial strategies to one that puts your Life Vision where it should be, at the centre." Their core values include being personal and accessible to clients, letting clients retain control of the financial decisions, and always providing high quality and appropriate advice that is in the client's best interests. They believe that dreams and aspirations, if achieved, give us great happiness and that our financial plans need to support this objective.
Smythe Financial Management (1 adviser - 47 reviews)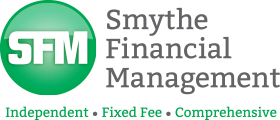 Smythe Financial Management in Sydney bills itself as one of Australia's truly independent financial advice firms. They provide clients with independent, transparent and comprehensive financial advice to help them build their wealth, and achieve what's important to them. Their key adviser is Ben Smythe. Ben is passionate about drawing a line in the sand in the financial advice industry, and delivering advice to clients that is completely without influence, and solely focused on putting clients in the best possible position to achieve what is important to them.
KWA Financial Services (1 adviser - 31 reviews)

KWA Financial Services is a fee for service planning practice that aims to de-mystify financial planning for its clients, based in Canterbury in Melbourne. The principal Kevin Witham promotes understanding the needs of clients when it comes to matters financial, having over twenty-five years' experience in public accounting and financial services. Retirement planning through superannuation is a large part of the practice's work and this is facilitated through both managed and self-managed funds, but no client is too big or too small to consider taking advice and KWA welcomes any enquiry.
CDN Financial (1 adviser - 29 reviews)

Colin de la Nougerede is the Principal of CDN Financial Services in Midland, Perth. He believes that good financial advice starts with being a good listener and prides himself on listening in order to better understand your personal situation and deliver the best outcome. A believer in good old fashioned service and advice that is communicated so it is easy to understand, Colin worked as a planner for a Major Bank for numerous years, but decided to start his own business - to provide the service and impartial advice that best suits his client's needs. The best interests of his clients is his priority and he strives to achieve outcomes in a professional, friendly and trust worthy manner.
Ascent Wealth Management (1 adviser - 23 reviews)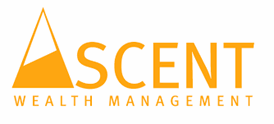 At Ascent Wealth Management in Brisbane, the principal Steve Nielsen says they are absolutely committed to assisting their clients see through the short term noise of newspaper headlines and other media hype to ensure a focus on the big picture and the long term goals of his clients. Steve has over twenty-five years' experience in the financial services industry, in financial planning both as a financial planner himself, and also running the management and development of Financial Planners and others.
AA Financial Planning (1 adviser - 21 reviews)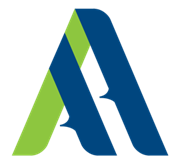 Kane Jiang heads up financial advice at AA Financial Planning in Canning Vale in Perth. They operate on a fee for service basis (no commission) and place honesty and clients' best interest at the heart of their business practice. Kane defines his mission as finding and taking advantage of any financial opportunities, and helping you achieve clarity, peace of mind and financial security. His says his ultimate aim is to help you find your purpose and self-fulfillment, allowing you a freedom of self-expression in life.
Prudentia Financial Planning (1 adviser - 20 reviews)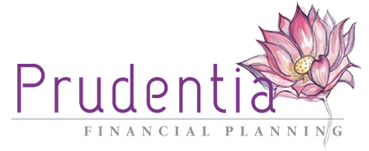 In Latin, Prudentia stands for "Foresight, Wisdom, Discretion". These are the key tenets of the Sydney based business according to its Principal Sofie Korac. Sofie has been developing and implementing financial plans for 12 years and has 20 years of personal investment experience. She has helped individuals and families from all walks of life to build and protect their wealth and assisted others to transition into a comfortable retirement. Specialising in advice for women, Sofie understands the multiple roles they play including the need to juggle family and career and tailor's financial advice for women with these concerns in mind. Their first aim is "to do no harm". That is, making sure they preserve and protect what you have already accumulated.
Warrington Scott (2 advisers - 15 reviews)

Warrington Scott provides financial and investment advice to individuals and businesses throughout Australia and internationally. A Principal financial consultant with Warrington Scott, Daniel Sharp says they aim to assist and empower their clients in financial matters. "In order to provide clients with appropriate strategies and services we must first understand their financial and personal circumstances, their needs and objectives, and their risk profile. This knowledge underpins all our advice." They are dedicated to assisting clients to create, manage and protect their wealth and, when the need arises, ensure the most effective transfer of their wealth. Warrington Scott have offices located in Bondi Junction, Sydney and Goulburn. 
Financial Lifetime Strategies (1 adviser - 14 reviews)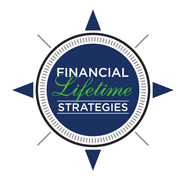 Nicholas Gyngell of Lifetime Financial Strategies believes that to help clients achieve their goals, a partnership approach, one that that will help ensure financial wellbeing remains on track, both now and into the future is the key method. They view the approach as a partnership along a journey of mutual collaboration, working to maximise the probability of you achieving your goals and objectives.  They find that this approach provides their clients with security, clarity and confidence over where they are heading.
Libertas Wealth Consulting (1 Adviser – 12 Reviews)

The Director of Libertas Wealth Consulting, Michael Rees-Evans has a passion for improvement, beginning his career focused on businesses but now helping individuals achieve their aspirations over time. Michael says he aspires to help clients gain freedom through independent financial advice focused purely on their best interests.  Based in Lane Cove and the Sydney CBD, their fixed fee service aims to manage the financial complexity in your life, help you achieve peace of mind through greater certainty that you will achieve your objectives, and help in making wise financial decisions that help achieve your personal goals.
PennyWise Investments (1 adviser - 9 reviews)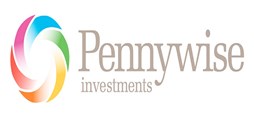 The Mission Statement of Pennywise is to build impartial strategies around their clients' individual circumstances to empower them to make informed decisions for long-term wealth creation. Senior adviser for over 14 years, Jeff Glossip has extensive knowledge and experience in assisting people to reach their financial goals. Jeff has a strong sense of community and believes his job is to understand where you are today and where you want to be in 1, 5, 10 or more years. After starting out in Bunbury in 1998, Pennywise has expanded to now include servicing Perth as well.
Cullinvest – Cullen Private Wealth (1 adviser - 5 reviews)

Founder, owner and responsible manager for Cullinvest, Damian Cullen believes what makes them a little unusual and special is that they hold their own Australian Financial Services Licence and are also 100% independently owned. Cullen believes that's significant, because it means that they can provide advice that is in the client's best interests without fear of outside interest influencing advice or recommendations that they make to our clients. We work with clients to help them to identify their current circumstances and what they would like to achieve over the next 3 to 10 years.  
Wealth Peak Financial Advice (1 adviser - 5 reviews)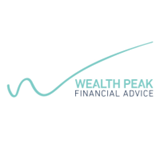 Wealth Peak Financial Advice we specialise in working with and educating professionals to find the right balance between their incomes and daily expenses in order to maintain their current lifestyle for today and also ensure that they can create wealth for financial freedom tomorrow. MD and Adviser, Andrew Akuoko believes using data and analytics to help strategise advice that is structured around the critical life events, takes the focus away from selling a product and places the focus on finding solutions to the needs of our clients at whatever stage of their lives. Wealth Peak is an Independent Financial Advice firm that believes client needs always come first, and is located in Pyrmont in Sydney.
Yes Wealth (1 adviser - 5 reviews)

Yosha Steeghs, senior adviser at Yes Wealth, believes that wealth is an individual, personal thing, is really about lifestyle and can mean different things to different people. Yosha will work with you to define, plan and achieve your personal goals through a coordinated approach to wealth creation. Yes Wealth is a full service advisory business operating out of North Sydney.
Article by:
Adviser Ratings
Was this helpful content?
Let others know - share and vote-up