The latest research from Adviser Ratings 2018 landscape report has identified areas where there could be significant growth for the advice community – both in terms of the actual locations around the country that are under serviced by advisers as well as the specialisation of skills for future needs of the community.
In evaluating any product or service proposition as an industry participant it is important to understand the demographic and economic landscape of the geographical region you are operating in. In the landscape report, Adviser Ratings overlays the Australian population with the density of advisers and affluence of client segments based on socio-economic data within different regions. This information is distilled into different market opportunities by considering factors such as labour mobility and adviser types.
As the market fragments, it is important for adviser groups and licensees to understand how to target particular regions via, for example, the optimum deployment of advisers to those regions.
Location
The centres of major cities have large numbers of advisers available to service clients which reflects labour mobility – that is, large numbers of people regularly travelling to these areas due to their employment. The report found that adviser coverage per capita and the penetration within the community (number of clients per adviser) was high in the central areas of major cities, as one might expect. Outside these areas, the report identifies a number of regions that are particularly under serviced by advisers. These under serviced areas include (but are not limited to) the fringes of West Melbourne, South Perth, Western Sydney including the Blue Mountains, Coffs Harbour and Cairns.
The graph below is a visual representation of this information, with the size of the "bubble" representing the population of the region.
Chart 1. Population and Clients per Adviser by Region
Adviser Skills
Research from the Landscape Report also established that the key reason for clients to see an adviser is to build their superannuation.
Chart 2, below represents the areas of advice most sought after by clients (in a clockwise direction) from their advisers, with superannuation as the benchmark at 100%.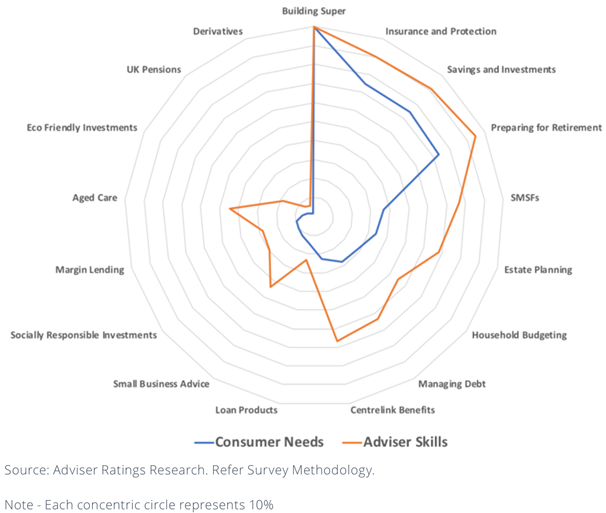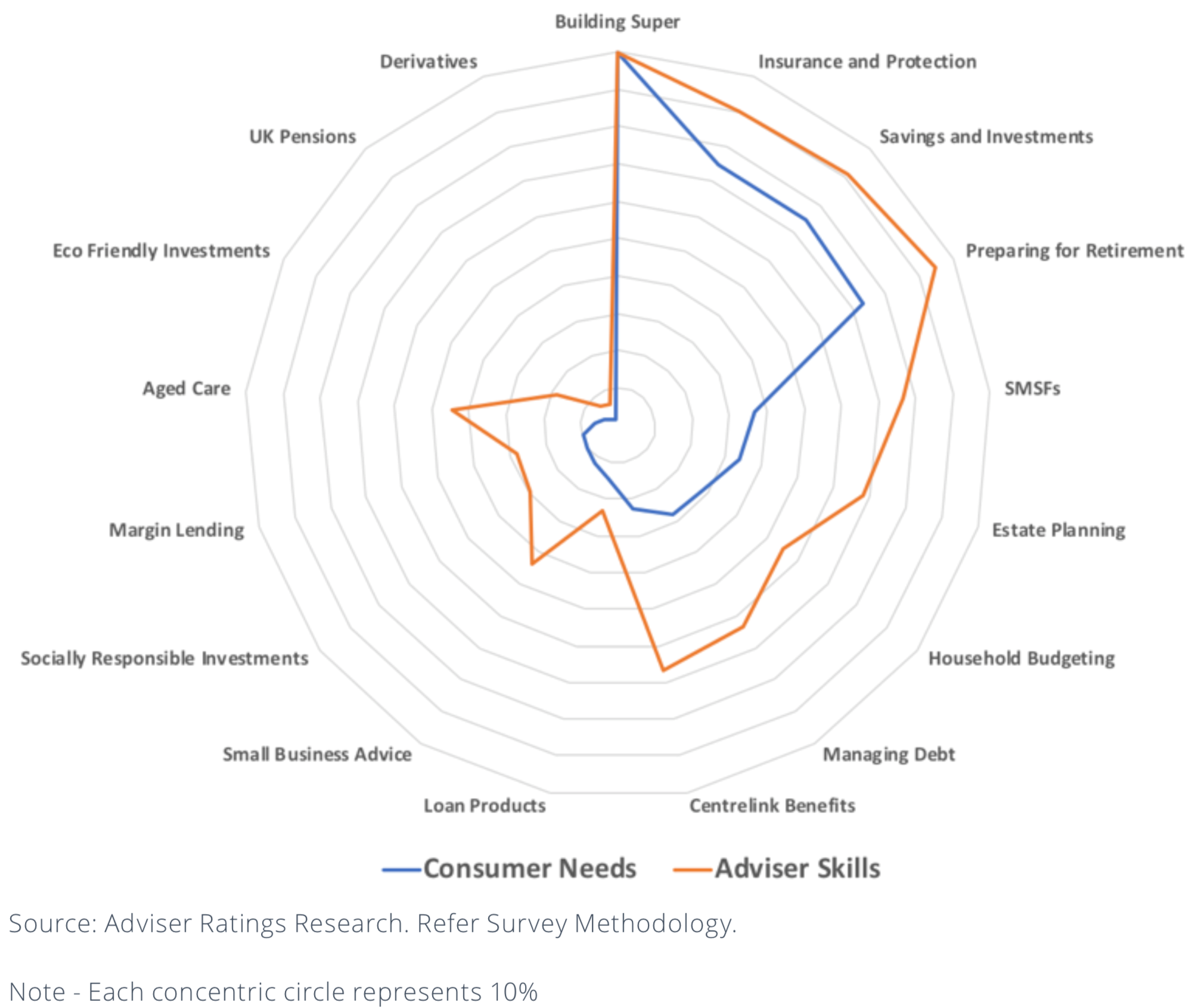 Chart 2. Client Needs v Adviser Skillsets
Generally, the average adviser believes their skillsets more than cover the needs of the average client. This chart allows advisers and licensees to understand the needs of their clients more fully and identify whether adviser skills and capacity are adequately matched to current and potential future demand.
Equally, current expressed demand for aged care and younger client needs around budgeting and managing debt are both likely to grow substantially off very low bases, and the advice industry may need to re-adjust its focus and capability to accommodate. This may also lead to the emergence of practices specialised in such areas, in much the same way advisers have previously specialised in risk and investments.
Identifying the types of advice areas that will see expansion in the future is a key requirement for advice firms and groups interested not only in growth, but also maintenance of revenue in a rapidly changing advice environment. Those advisers and firms that introduce service offerings that best attend to particular growth areas will be best placed to sustain and grow their businesses into the future.
Full analysis and in depth coverage of 59 different regions around Australia is available. If you are interested in the 2018 Australian Financial Advice Landscape Report produced by Adviser Ratings, contact our CEO Wealth, Mark Hoven at  mark@adviserratings.com.au
Article by:
Adviser Ratings Research
Was this helpful content?
Let others know - share and vote-up