At Adviser Ratings, we like to showcase how financial advice can help ordinary Australians. It's wrong to think it is just for the wealthy. Seeking competent, professional financial advice can be beneficial for most regular Australians, and can offer you more than just financial security.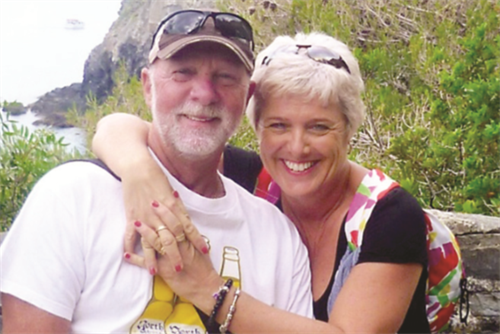 Bob and Carol Low (pictured above) from Mooloolaba on Queensland's Sunshine Coast first met with their adviser, Brendan Stone of Finnest Financial in Brisbane in 2013, soon after Bob had retired. Although Bob was receiving an allocated pension through his super, unfortunately his super savings had been impacted by the Global Financial Crisis. Even when his super started to recover in the years that followed, it wasn't performing nearly as well as Bob had hoped.  Now in his late 60s, Bob had also recently suffered some health problems, and was wondering if he'll be eligible for a Centrelink pension and health card when Carol eventually retires. There was also the question of how the Lows' could get the best financial outcome from their investment property in Brisbane.
Although Bob and Carol felt confident and secure (Bob and Carol had previously sought financial advice from Bob's super fund provider), the advice they received focused on Bob's super alone.  They decided to get in touch with Brendan for some much-needed financial advice. "In the short term, we needed to find the right investment strategy for my super so I wouldn't lose any more money and could get back to a stronger position," Bob said. "In the longer term, we wanted advice on how to make the most of our assets and what to do with Carol's super when she retires."
Brendan could see that in order to strengthen their retirement savings, the Lows' would have to look at their financial situation holistically. This meant creating a complete financial strategy that would meet the specific needs of both of them.
First up, the priority was to make sure Bob's super was invested conservatively in a way that would meet the Lows' long-term objectives, as well as giving them greater peace of mind. Next, Brendan explained their options for boosting their retirement savings further, such as selling their investment property and contributing the proceeds to super. He also explained how this could be done so as to reduce the couple's Centrelink-assessable assets – potentially making Bob eligible for a pension once Carol stops working.
Throughout the advice process, Brendan was able to clearly show Bob and Carol how the strategy would see them through their retirement years. Now that they're in a stronger financial position, the Lows' feel even more confident about the future. They also know that if things change, their financial strategy can be updated to suit their lifestyle needs. "It's a relief to know that Brendan has a handle on our situation and is managing it day to day – if I'm concerned about anything, I can just pick up the phone and talk to him about it," said Bob. "But the main thing is that now we can feel secure about the future without having to worry about money."
Once again we can see that engaging with a quality adviser has both tangible and intangible benefits. Getting great, professional financial advice can not only give you increased financial security. It can also give you the benefit of peace of mind regarding your financial situation and allow you the headspace to concentrate on and enjoy all the other things that are important in your life – an often underrated outcome!
If you have a Good News Story about Financial Advice we'd love to hear it! Send your story or idea to admin@adviserratings.com.au with the subject line Good News Story to help us spread the good oil on Financial Advice!
Article by:
Brendan Stone with Adviser Ratings
Was this helpful content?
Let others know - share and vote-up