At Adviser Ratings, we like to showcase how financial advice can help ordinary Australians. It's wrong to think it is just for the wealthy. Seeking competent, professional financial advice can be beneficial for most regular Australians as the following example of Lilian Olszewski (pictured), who met with Brendan Stone of FinNest Financial in Brisbane, shows.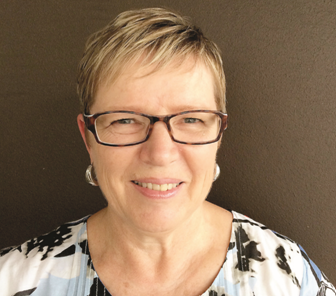 A Nurse In Need...
Lilian Olszewski, a nurse from Red Hill in Brisbane, first met with Brendan in 2010. At the time, a debt recycling strategy had left Lilian with a portfolio of underperforming investments and far more debt than she could manage. What's more, a few weeks earlier Lilian had been diagnosed with Parkinson's disease, which meant she was also facing an uncertain future in terms of her health.
So, when some of Lilian's colleagues recommended that she contact Brendan for advice, she decided it was worth a shot. And it didn't take long before she felt confident that she'd made the right decision.
"Since I first met Brendan, he's always had my best interests at heart," Lilian said. "I'm really happy with how he's taken the time to understand my needs and what my lifestyle's all about."
Although the immediate priority was to get Lilian out of debt, Brendan made sure his financial advice took her health into account as well. This has meant preparing her financially for whatever the future may bring.
Lilian commented: "Being diagnosed with Parkinson's meant my focus had to change in terms of my life and career. Brendan took that into consideration to come up with a strategy that works well from a health perspective, so I can retire earlier if I need to."
According to Lilian, her finances are now "wonderful" – all thanks to her hard work and the guidance of her financial adviser. First up, Brendan restructured her investment portfolio to maximise her dividends, which were used to service her debt. By devising a household budget and proposing a salary sacrifice arrangement, Brendan was able to help Lilian find extra cash to slash her debt further.
After two years, Lilian's finances were in much better shape, and Brendan was able to focus on building her financial security for the future. As part of a transition-to-retirement strategy he developed for Lilian, she's now investing more in super – even though she's reduced her working hours. And when she was unsure whether to retain her stock portfolio or invest that money in property, Brendan researched her options and came up with a solution that made the most financial sense for Lilian's situation.
Looking ahead, Lilian also takes comfort in knowing that her adviser will be there to assist her with whatever she may need down the track – whether it's arranging a disability pension or helping her to reassess her living arrangements.
"Brendan has completely turned my life around," Lilian said. "When you're secure financially, everything else flows from that. I'm now more relaxed about everything else in my life, and I don't need to worry about my financial situation because I know we've got it under control."
This last point is key. It's about being confident and secure in your financial future. Making the most of what you have and finding out ways to improve your situation. You don't need to be a millionaire.
Lillian's is a great example of how making the decision to seek competent professional financial advice can make a real difference, not only to your financial situation, but also in giving you confidence and peace of mind - even when life throws up potentially difficult situations.
This piece was forwarded to us by Brendan Stone as an example of Financial Advice making a real difference in someones life. If you have an example of a story that showcases the value of advice, we'd love to hear about it - just click on the button at the left hand side on this article to let us know.
Article by:
Brendan Stone with Adviser Ratings
Was this helpful content?
Let others know - share and vote-up