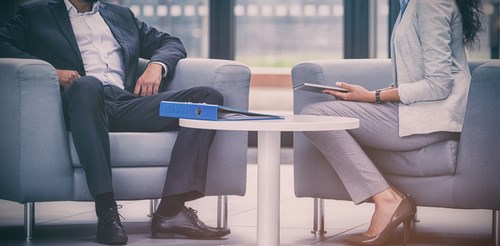 February and June are traditionally very busy times in the advice industry, when advisers, and their old and new clients, are busy planning practical approaches to achieve the goals that might have been brewing in their clients' minds for quite some time. Regardless of the time of year, it's useful to see how financial advisers compare, across Australia, on key metrics such as fees, number of clients per adviser, and other metrics.
With this in mind, we thought it might be useful to provide you with some facts and figures in a quick snapshot of some parts of the Australian advice industry, to help give you a rough baseline of what's "normal". The majority of this information represents some of the initial findings from Adviser Ratings' recent survey of over 1000 Australian financial advisers. Please bear in mind that much of this analysis is based on averages and that there may be much divergence between individual advisers and their clients.
Number of Clients
Advisers and their practices come in all shapes and sizes. Some are individuals plying their trade by themselves or with a small support staff, others are part of large institutional organisations. Some advisers cap the number of clients they will service based on their capability to provide the level service they want to deliver to their clients. This could be based on many factors including specialisation of advice, experience, size of the advice practice and level of support the advisers receive.
Across Australia, on average Advisers service well over 100 clients each. Advisers from the ACT have the lowest average number of clients with 122, while Tasmania advisers service the highest number of clients on average – 164.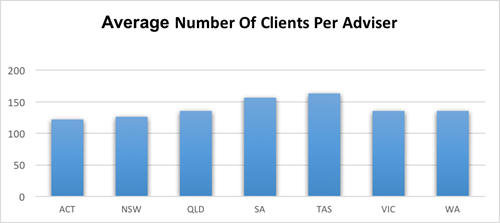 Client Age Range
For any of you thinking that advice is only for those nearing retirement, you may be surprised to learn that fully half of financial advice clients are under 55 years of age.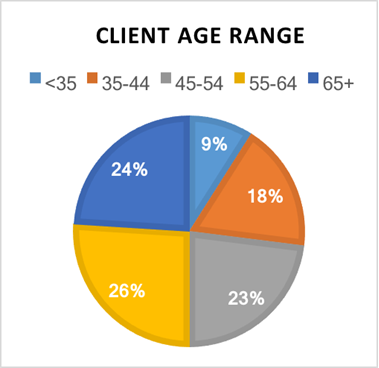 Many people already receiving advice will know the value of setting goals and putting in place a plan for their financial future. The earlier you can do this, the better as the benefits of savings will be compounded over time.
Pending Retirement
Doing this sooner rather than later will enable some to retire earlier than they had initially planned to. Our research also indicates that for those people receiving financial advice, 28% are retired, 29% plan to retire within 5 years and for 43% of clients, retirement is more than 5 years into the future.
Fee Structure
An important aspect to consider when seeking a financial adviser is how the adviser will be remunerated. Fee structures can be different for different advisers. Advisers can be paid by taking asset based fees (typically a fraction of a percentage of funds under their management) or by having a fee for service model where you pay a fixed fee for a particular service that you want. Many advisers will accept a combination of these two types of payment, depending on the services you require. A state by state breakdown of the differing fee structures of advisers is below.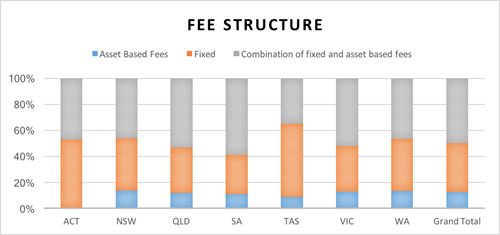 Minimum Income Threshold
While our research indicates that the vast majority of advisers are happy to offer their services to anyone seeking advice, some advisers have minimum thresholds regarding the type of client they are willing to service. For example, a small number of advisers cater to wealthy individuals known in the industry as "High Net Worth" (HNW) clients. Advisers who specialise in these clients will sometimes have a "minimum income threshold" that a client must meet prior to taking them on as a client.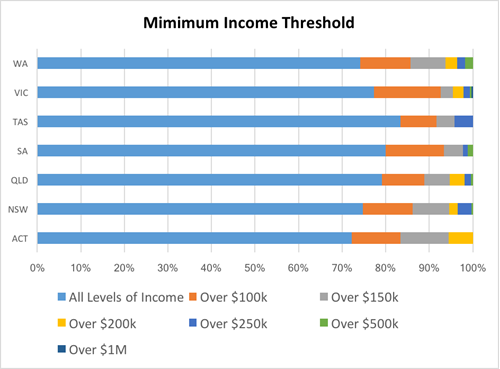 Minimum Investment Threshold
Similarly, advisers may specialise in different aspects of wealth generation and investment – as opposed to insurance and protection for example. These advisers may have a policy of a minimum investment threshold that their potential clients must meet, prior to them offering their services.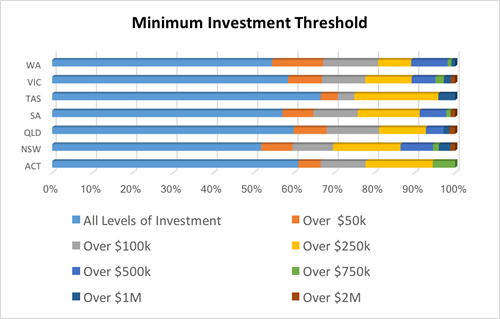 The key point for anyone to remember when they are looking for a financial adviser is to make sure you ask questions in your initial meeting. Be clear about what you are paying for and how the adviser is getting paid. Talk to the adviser about your financial goals what you want to achieve. Don't be afraid of asking what you think might be "silly" questions. Advisers are at pains to point out that there are NO silly questions. They exist because they are experts at what they do and have the qualifications, experience and support that many people do not.
It is important that you are comfortable with your adviser because in many cases you will be talking to them about most aspects of your financial life and you need to feel secure enough in the relationship with your adviser to be able to do so.
Article by:
Adviser Ratings Research
Was this helpful content?
Let others know - share and vote-up