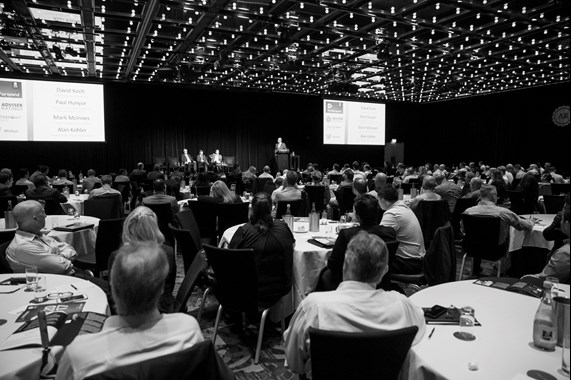 FULL PHOTO LIBRARY HERE
Last Monday, 20th March saw the Adviser Ratings FinForward event held at the Sofitel Wentworth in the Sydney CBD. The event saw a team of industry leaders brought together to help navigate the changing landscape of financial services and to discuss with attendees what they must do to be ready for the change.
FinForward 2017 kicked off with Adviser Ratings Campaigns and Communications Director, and co-founder Christopher Zinn welcoming a packed room of delegates to the event and introducing our MD Angus Woods, who thanked everybody, gave his initial insights into the state of the industry. On finishing his Sunrise shift David Koch took over emceeing duties as well as taking the lectern and talking about the ongoing transfer of wealth from the Baby Boomer generation to the Gen Xers and Millennials.
Speaker Highlights
John Eales AM
World Cup winning former Wallaby Captain John Eales, was the opening guest speaker. Eales spoke about real leadership, moving past rudimentary platitudes that so often accompany the topic, and challenged the audience to think deeper about what true leadership and "winning" entails. Commitment to defining and having faith in your strategy, the people you bring in to help you achieve your objectives, having composure through hard times and celebrating your successes were some of the things Eales covered in what was an insightful and very popular opening gambit for the event.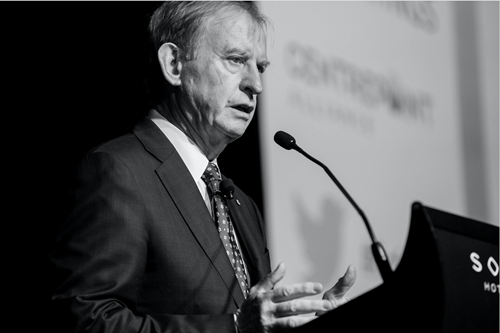 David Murray AO
The author of the 2014 Financial System Inquiry (FSI) and former CEO of the Commonwealth Bank David Murray gave an incisive presentation on the outcomes of the Murray Inquiry for the advice industry and also the macro-economic impact of the inquiry. The fascinating address also charted the several previous Royal Commissions into the finance and banking industries and their outcomes over the last century. Tellingly, Murray indicated that in his opinion, the proposed new Royal Commission into Banking and Finance most likely would go ahead sometime either prior to or just after the next federal election. He said the proposed RC however, was not warranted, and that if previous Royal Commissions are anything to go by, that it would present extreme dangers to Australia's financial system.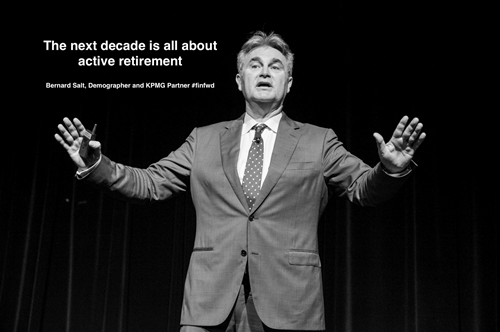 Bernard Salt
As most people who see Bernard Salt in full flight during one of his presentations could attest, his insights into demographic shifts and his superior knowledge combined with an infectious enthusiasm for the work results in a presentation that is in equal parts mesmerising, absorbing and entertaining. His presentation on this occasion proved to be just that and covered diverse subjects such as the changing nature of Australian's working lives (including extended adolescence and retirement) and the economic rise of China and how it might impact Australia's future.
Adviser Ratings would like to thank the event major sponsor, Centrepoint Alliance and their CEO John De Zwart along with TAL and Small Business First.
We would also like to thank all the speakers and of course the delegates themselves, without which, such a great and engaging event would not have been possible. Thanks also to the support of the FPA and AFA for awarding 8 CPD Hours and 8 CPD Points respectively, and CEOs Dante De Gori and Philip Kewin for their valuable contribution on the day.
You can view the photo library HERE
 Feedback on the Day So We Can Improve for Fin Forward 2018
How do you rate Fin Forward 2017?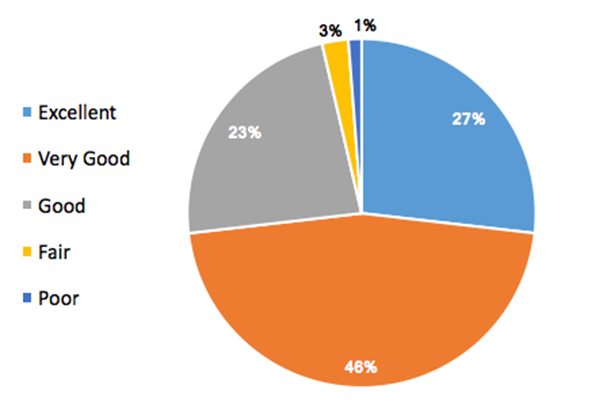 How likely are you to attend Fin Forward 2018?
If you are interested in being involved as a sponsor in FinForward 2018, please contact Alexandra Lyus on alex@finforward.com.au
Article by:
Rodney Lester
Was this helpful content?
Let others know - share and vote-up