At the end of today, it is likely we will have a change of government with Bill Shorten becoming our 31st Prime Minister and Chris Bowen in charge of the world's 13th largest purse-strings of $2.1 trillion (GDP). The polls have always pointed to a Shorten government with the bookies even more confident, pricing a Shorten Government at $1.14 v a Morrison Government at $5.50.
Financial advisers have tended to be far more right-leaning than other industries, as evidenced by a poll we ran in the 2016 election, which showed over 70% were going to vote for the then Turnbull Government. It is often thought financial advisers tend to be more influenced by economic management, so whilst this was a key theme we were a little surprised with some of the responses from advisers in 6 key marginal seats. It reflects sentiment that is being reflected in the wider polls.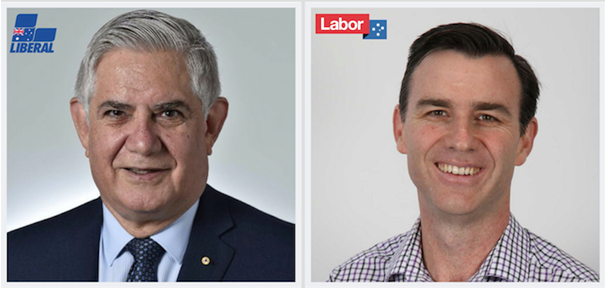 Hasluck (WA)
Held by Liberal with a 2.10% margin
Ken Wyatt (Liberal) - $3.10
James Martin (Labor) - $1.33
An historical swinging seat, James Martin is looking to wrest Hasluck back into the Labor Party fold after losing it in 2010. Emma Oliver of Complete Financial Planning in Midland, however "does not agree with Labor's franking credit proposal", so will be ticking the box next to Ken Wyatt's name.
Not all feel like Emma though with 2 other advisers leaning towards James Martin, both of whom wished to remain anonymous with another adviser undecided, but erring towards Ken Wyatt. The key messages from these advisers were the franking credit proposal will not be as impactful to their clients or in general for that matter. In saying that, there was clear hesitancy in supporting Labor, given the perception around economic mismanagement.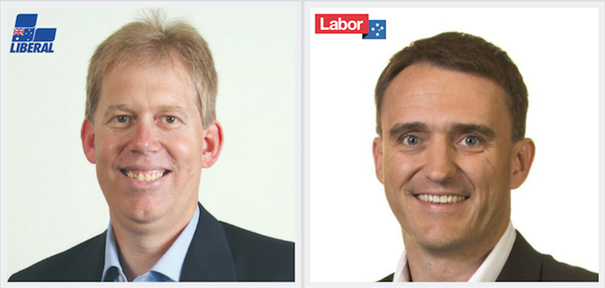 Forde (QLD)
Held by Liberal with a 0.60% margin
Bert Van Manen (Liberal) - $3.25
Des Hardman (Labor) - $1.33
"Bert a is a big advocate of financial planning and during his time as MP he has done a lot for our community and sporting clubs." Cori Fisher of Altitude Wealth Solutions in Beenleigh was resolute in his praise of Bert. This was a sentiment shared by every adviser we reached out to in the Forde electorate. The rest of the electorate looks like they share a different view to Cori with the pollsters tipping this seat to fall into Labor's hands by day's end.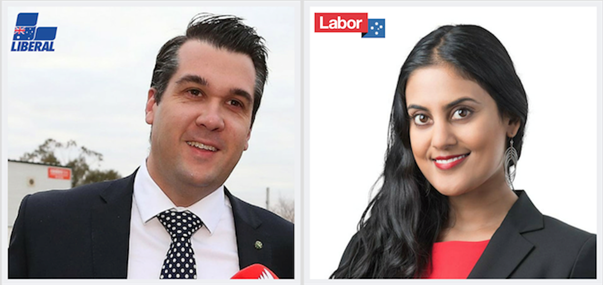 Deakin (VIC)
Held by Liberal with a 6.40% margin
Michael Sukkar (Liberal) - $1.81
Shireen Morris (Labor) - $1.90
A seat that's predominantly been in Liberal hands has been impacted in recent elections with redistributions of its boundary. Michael Sukkar, a member of the Liberal's far right faction and an instrumental player in last year's leadership spill, is facing a stern test from up-and-comer Shireen Morris.
Geoff Trewarn of Acacia Financial Services is adamant that Labor's economic credentials are more than sound. In referencing the bailout in the GFC, Geoff stated "The LNP has said that they would not have implemented that internationally-lauded strategy and has continued to blame Labor for the debt that Nobel Laureate Economist Joe Stiglitz has said would have been higher if the LNP had been in power and not implemented those strategies..." and when it came to franking credits, "the proposed change to the refund of franking credits returns the system to the principle brought in by Keating of only taxing profits once instead of twice."
In fact, all advisers who chose to share their thoughts were going to be voting for Shireen Morris. Pamela Anderson of Beyond IWealth, has been passionately volunteering for Shireen to get a seat at the table so "she can represent her constituents" and has changed her allegiance from Liberal by becoming a full fledged ALP member. It seems that the Libs and Michael Sukkar have a tough fight on their hand with the size of his margin from his last campaign looking shaky.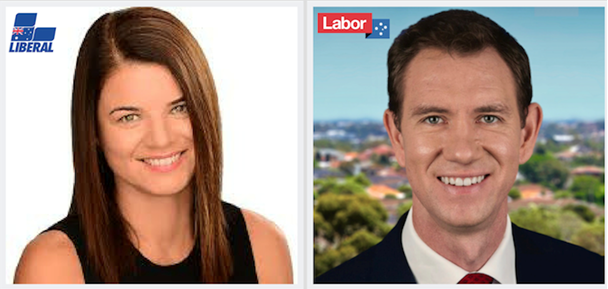 Reid (NSW)
Held by Liberal with a 4.70% margin
Fiona Martin (Liberal) - $1.80
Sam Crosby (Labor) - $1.90
With a new Liberal candidate, following Craig Laundy's departure from parliament, Scott Morrison's pick in Dr Fiona Martin, would be happy to hear that advisers in Reid tended to be quite focused on the negative gearing impacts of Labor's policy. Of the four advisers, three identified this as the major issue in how they will vote.
On the other side of the coin, it was clear from another adviser that there was one overarching concern that made every other policy irrelevant - "if we don't make a stand for the environment, then all the economic stuff is meaningless. This is the biggest economic issue facing every country at the moment."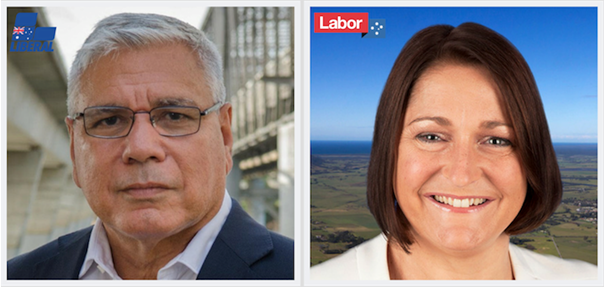 Gilmore (NSW)
Held by Liberal with a 0.70% margin
Warren Mundine (Liberal) - $3.00
Fiona Phillips (Labor) - $1.26
"Why are they tinkering with superannuation?", "The franking credit proposal is a debacle" and "house prices will collapse under Labor". Of the handful of advisers in Gilmore we reached out to, there was unanimous condemnation of Labor's policies.
Despite this, it seems following the departure of Ann Sudmalis, the seat is likely to go to Nowra-born local, Fiona Phillips; a seat the Labor party hasn't held since 1993.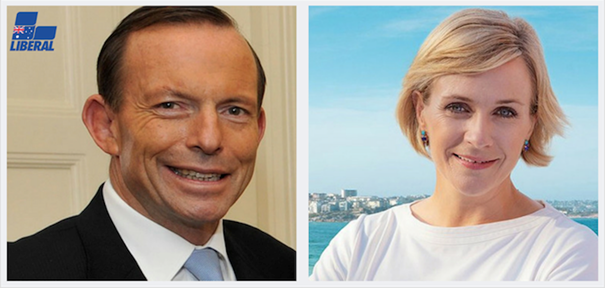 Warringah (NSW)
Held by Liberal with a 11.10% margin
Tony Abbott (Liberal) - $2.40
Zali Steggall (Independent) - $1.44
Well, this is the cliffhanger seat that's been getting plenty of media coverage lately. Unlike Gilmore where advisers seemed to be staunchly in the blue corner, the Steggall campaign seems to be working (at least amongst financial advisers). Tony Abbott, the ex PM and 25 year veteran of the lifelong-held Liberal seat, had a comfortable poll lead when Zali Steggall first announced her campaign only to see him now behind. Whilst all advisers who were asked wanted to remain anonymous, I believe the sentiment is best summed up by one adviser's response -
"I have voted for Zali Steggall because I believe climate change is an important issue and Abbott is a block on meaningful action. I also don't believe he represents the views of the majority of the electorate on many issues. If Steggall prevails it will send a clear message to the broader liberal party." 
So, who gets your vote today and why?
Article by:
Adviser Ratings
Was this helpful content?
Let others know - share and vote-up