Well, well, well.
You might say "three holes in the ground" or just sit there slightly nodding your head in dismay. You knew it was going to happen.
Paraphrasing a former PM; "The Australian people have spoken – we just don't know exactly what they've said yet"
Who would have thought our (partly) tongue in cheek piece prior to the election would have been seized upon by Labor party strategists and used as the underlying principle for the mediscare campaign. Our opening gambit included the obvious – "Years of experience has taught us all to be sceptical of particular commitments from politicians". We were referring to something promised, yet not delivered. The genius of the Labor campaign was to flip it and argue that the PM promised not to – but actually would (privatise Medicare). Big Mal, (some say) to his credit tried to run a positive campaign and refrained from negative electioneering. Labor, (rightly or wrongly) ended up remembering the campaigning dictum that people react to negative messaging. Fear is a powerful driver.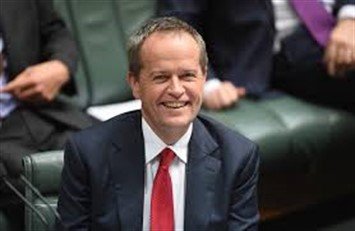 Bill Shorten knows how hard it is to govern in a minority government
In all seriousness, there seems to be a consensus amongst the punditry that the reason the scare campaign worked was because of the underlying distrust of politicians in the general community. The PM acknowledged this discontent saying "…there is no doubt that there is a level of disillusionment with politics, with government, and with the major parties" and talked about rebuilding damaged trust in the Coalition after the broken promises of the Abbott government. The major parties are currently reaping what they sowed and have belatedly realised there is a diminished market for their harvest.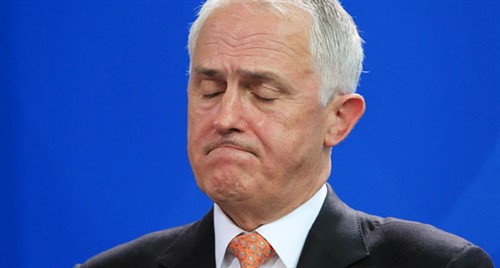 Malcolm Turnbull knows how hard it is to govern in a minority government
Of course, one could argue that politicians have always been viewed with scepticism. It could be that these days there is a lot of noise in the 24/7 media cycle that means stories are recycled and grow to have a life of their own – becoming bigger than they otherwise would have.
Or it could be that with so much information available, more and more people believe that they are not experiencing the promised benefits of decades of continual economic growth. We always want to keep up with the Joneses – and now we are constantly reminded through advertising and social media what the "haves" have and what the "have not's" are "missing out" on. 
Maybe decades of welfare state policies have made us fat and lazy, resulting in us expecting something for nothing. Take your pick. I think I'll blame advertising…
A large part of advertising promises satisfaction from consumption. Economically this works fine – we are encouraged to buy certain products to fulfil certain desires. When the desire is not sated we are encouraged to buy the next thing to satisfy it, ad infinitum. This is consumer capitalism, and it keeps the modern economy ticking over nicely thank you very much (like most economists – we won't mention environmental limits). But this dynamic seems to have spilled over from economics into politics. Now, when we're not satisfied with the two main players, we elect a bunch of fringe dwellers and independents, thinking they will satisfy our desires. We've forgotten that politicians are just politicians – they've always been over promising and under delivering.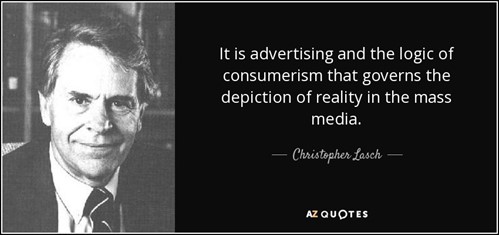 Did you think we were just making this up as we went along?
Who would have thought that advertising, which has primed us to never be satisfied and continually want more would result in political stalemate and even calls from an Australian retail billionaire for a Chinese style dictatorship and an end to democracy! Seriously...can you spell IRONY Gerry!?! *drops the microphone and departs*
So what does this election cliff hanger mean in the financial space? Assuming the coalition froms government, I think it is safe to say that most things are up for negotiation. Regardless if the coalition has a tiny majority in the lower house or if they have to do deals with some riff raff and form a minority government, they will face a pretty hostile senate full of the aforementioned riff raff. Of these groups, the Greens, Bob Katter, Nick Xenophon, Jacqui Lambie AND Pauline Hanson have all intimated they are up for a Royal commission into the banking industry. Credit agencies have flagged that Australia's AAA rating may be jeopardised by a dysfunctional parliament that can't effectively pass legislation, with S&P already putting Australia on negative watch. Is that a recession I sniff or a repeat of 2008?
On top of this, many Liberal's are still gnashing their teeth about proposed super changes and I'm just not sure where Derryn Hinch stands on anything, but I'm sure we'll all know soon enough, as long as he gets a new proof reader...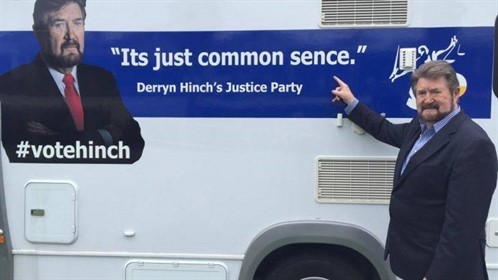 In short, it's all up for grabs, strap in for the ride.
by Rodney Lester, Adviser Ratings
Article by:
Rodney Lester
Was this helpful content?
Let others know - share and vote-up