We are nearing 500 adviser responses since our Marketplace opened just over a week ago. Advisers can currently rate and comment their platforms, software, insurance providers, research houses and investment consultants.
In the Life Insurance Marketplace - there has been significant consolidation going on in the market of late. TAL Australia recently purchased Asteron Life, Zurich Financial Services Australia took over OnePath and Macquarie Life, AIA Australia now runs and licenses the CommInsure brand.
We've seen new entrants with Integrity Life and NEOS Lifeand incumbent MetLife pushing into the retail space. Life insurers are now facing the same challenges when it comes to knowing where advisers are going in a rapidly changing fragmented adviser market.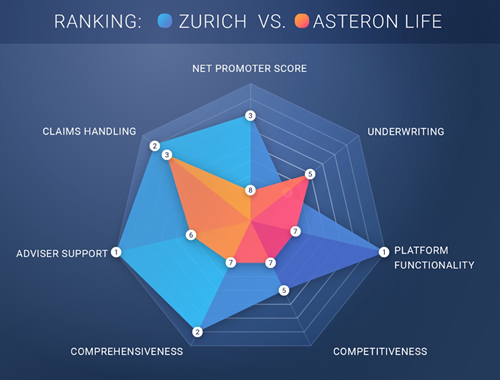 Hundreds of advisers have already had their say on a raft of metrics – it's early days, but when comparing two insurers, Zurich seems to have a strong, broad offering.Asteron Lifetopped our 2016 claims survey, and it seems they remain strong in this area 3 years on currently ranking 3rd of the 13 insurance brands. This is a ranking of all insurers based on the feedback of advisers after one week of the Marketplace (launching to advisers and vendors in September).
Meanwhile, there continues to be angst from advisers about how current advice software is helping them in their business.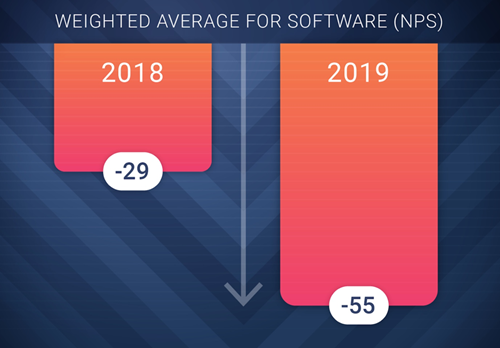 Early result from our marketplace indicate a deterioration in the Net Promoter Score across the entire advice software industry when compared to last year. This is creating opportunities for the new players and putting incumbents on notice, especially as the industry fragments and advisers now have more choice as they go it alone or are re-homed in new licensees
The key areas we cover in the Software Marketplace include:
adviser support
client experience
value for money
functionality
comprehensiveness of modules offered
accuracy of data feeds
All advisers – you can leave your feedback in the marketplace here. The marketplace will be free for advisers.
Article by:
Adviser Ratings
Was this helpful content?
Let others know - share and vote-up