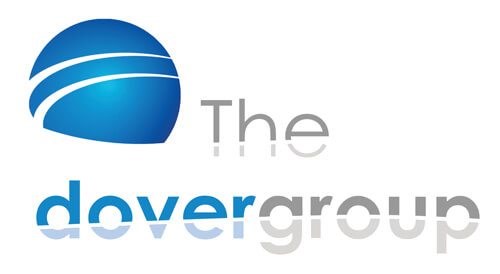 The fallout from the shock announcement regarding Dover Financial Group last Friday continues, with the latest reports indicating Dover is calling for immediate payments of debts that it originally agreed with advisers to postpone – in some cases for a year or more.
This latest development comes after more than 400 advisers licensed by Dover were sent an email from the head of Dover, Terry McMaster, who famously collapsed in the dock while giving evidence at the royal commission in April. The email, sent last Friday at 4pm, notified Advisers that Dover had agreed with ASIC on an "orderly" way to remove the company's licence and that advisers could not offer new advice from Friday June 8 and that all service must cease by July 6, less than a month later.
ASIC had previously told the company it's licence was likely to be suspended or cancelled and rejected requests from McMaster to delay the cancelation till the end of the year, prompting the dramatic closure by McMaster which leaves 400 adviser scrambling for an alternative licensee and around 20,000 or more clients potentially unadvised within a month.
Advisers Debt
According to reports, deferred payment of fees was one on the "appealing aspects" of working under the company's licence. The so-called "deferred licence fee" arrangement, enabled new planners to push back the more than $20,000 they paid in fees each year to the firm, for 365 days from their starting date – in some cases even longer.
Adviser Ratings modelling suggests that up to 40% of Dover planners could owe up to $2.5 million to the group. These figures are based on the rapid recent growth of Dover adviser numbers that show around 150 advisers are new to, or have recently transferred to Dover.
The extraordinary collapse of Dover has led some advisers to contemplate legal action against the group, with the managing director of law firm Hamilton Blackstone confirming they are "investigating potential legal action on behalf of affected clients".
Heightened Oversight
Dover advisers trying to find a new licensee were also confronted with the news that ASIC will have heightened oversight for licensees taking on ex-dover planners and said it would "vet all advice" given by these planners for a period of time. Dover advisers face the obvious problem of guilt by association and a potential licensee may fear their brand would be tarnished by taking on a Dover adviser. This is understandable, although at this stage it would appear that the issue ASIC has is not with advisers en-masse at Dover, rather the particular processes Dover had in place with their advisers.
Why Was The License Cancelled?
Speculation is rife as to the reason for Dover's closure. One theory doing the rounds is that McMaster simply pulled the pin because he was not prepared to accede to the regulatory demands ASIC required. It has been said that every SOA produced by a Dover adviser was checked by three managers, including McMaster himself. On the surface this would seem to be improbable, just through sheer weight of numbers and this point was actually made to McMaster when he was giving evidence to the royal commission.  If one runs the numbers, assuming each Dover adviser did 10-15 SOA's a year, and assuming a 40 hour working week for the managers checking the SOA's, each manager would spend their entire working life on SOA validation (around 15 minutes per SOA), allowing no time for any other work such as servicing personal clients, other administration or just generally running a business.
If this were the case and ASIC directed Dover to engage in a more robust procedural method that it was not prepared to participate in, there would have been little alternative to cancelling Dover's license.
Whatever the issue – that will come out in the wash – affected advisers are telling us, it is what it is, and are concentrating their efforts on next steps, namely getting licensed or putting arrangements in place to help ensure their clients are looked after as best they can in these difficult times.
Article by:
Adviser Ratings
Was this helpful content?
Let others know - share and vote-up