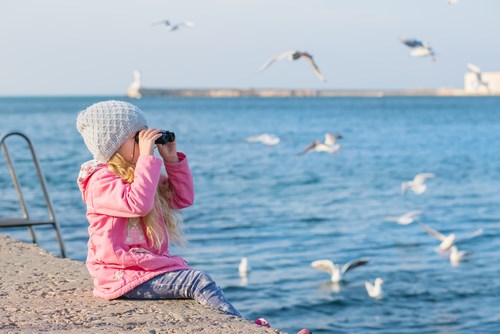 Protecting our loved ones is something we all care about, but when it comes to financial security, your family may not be as safe as you think. Chris Browne From Rising Tide highlights the importance of nominating your superannuation beneficiary.
What is a Will?
A Will is defined as a legal document that indicates how a person wants their finances, property and possessions to be distributed after their death. With that in mind, it's easy to assume a Will is all that's needed to ensure your estate is divided up exactly as you want.
However, what's not always covered under a Will is superannuation – the account where many Australian's hold the majority of their savings. As we've seen in the news recently, things can take a seriously wrong turn when super isn't taken into account.
What can happen?
Daniel Laverton was a dedicated Royal Australian Air Force mechanic who passed away unexpectedly at just 40 years old, tragically leaving behind two young daughters aged 7 and 9.
Like many, Laverton had built up a healthy amount of retirement savings and life insurance in his superannuation fund. So, after years of service paired with the fact that he chose to keep his ex-partner and mother of his children the executor and sole beneficiary of his Will even after their separation, Laverton's family was confident that his girls would be looked after.
To their disbelief, a woman who Laverton had been living with in a relatively new defacto relationship won a claim with Military Super and was awarded three quarters of the soldier's estate – despite no mention of the woman in his Will.
Can this happen to me?
Daniel Laverton believed he had his ducks in a row. He had taken steps he believed would ensure the financial future of his children, and kept his ex-partner listed as the sole beneficiary because he knew that all of the money would be put towards their upbringing.
The fact that this could happen to him, even with a legally binding Will in place, highlights that it really can happen to anyone who doesn't have a sound understanding of the relevant legislation – or advice from someone who does.
How can I protect my family?
Firstly, it's imperative that you have a clear and up to date Will. Secondly, you need to contact your superannuation fund to make a binding nomination of a beneficiary.
A binding nomination means that the superannuation trustee must distribute your funds exactly as you have requested. Most super funds will require you to list these requests in writing and renew them every three years.
Tread with caution when it comes to non-binding nominations, as these are only considered "preferred" beneficiaries. This means that ultimately the trustees will still make the final decision.
Chris Browne is founder and MD of Rising Tide in Melbourne's CBD. He has appeared in this capacity in various media including The Project, The Today Show and can also be heard regularly on ABC radio.
Was this helpful content?
Let others know - share and vote-up