Today, we welcome David Koch (of TV's Sunrise fame, and Kochie's Business Builders) into the fold at Adviser Ratings. David is a pioneer in the financial planning space, having created Money Management and Personal Investment magazines in the late 1980's and is now a shareholder in Adviser Ratings.

David said "Over the last few years, the financial planning industry has faced a torrid time, plagued by numerous financial planning scandals. Adviser Ratings is an important initiative to rebuild consumer confidence in the industry.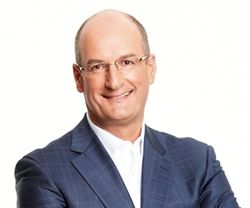 "I am especially excited to be involved in Adviser Ratings' foray into the financial literacy space and educating consumers about how to maximise the benefits of using a financial adviser and investment. It is effectively the Trip Advisor for the financial advice sector, where consumers can share their investment experiences and recommend advisers to others", he added.

"I'm constantly asked by consumers what I think is the best investment, and I always reply 'good advice'. The follow up is always 'where do I find good advice'. Adviser Ratings is the perfect solution to that query," he added.

As part of this expansion into education, Adviser Ratings with the support of the Association of Financial Advisers (AFA) and Big Splash Media, will produce a new publication, "The Really Simple Guide to Financial Advice".
Article by:
Media Release
Was this helpful content?
Let others know - share and vote-up