While many of us have returned to the office after quite a fractured 2020, there's no doubt the COVID-19 pandemic has permanently changed patterns of work.
The traditional 9-5 office day has been replaced by bespoke routines, first guided by public health advice to avoid peak hour and later by client, business and personal demands.
Many people who never worked from home previously have also incorporated remote work into their week. A survey from the Australian Bureau of Statistics in February found 41 per cent of people were working from home at least once a week, compared to 24 per cent before the pandemic.
Markets with high adviser departures and growing populations
For some, it raises the question of whether capital cities are best suited to new work habits. Could you effectively service clients remotely or tap into new markets elsewhere in Australia?
As a consequence of the mass exodus of advisers, some cities and towns are losing advisers at a quicker pace than others and will need new advisers to meet client demand.
While some of these regions are small and experiencing slower growth, the below table shows some of the regions with the highest adviser exits also have burgeoning populations. Such insights could be useful for prospective sea or treechangers and new advisers looking to get a foothold in the market.
Excluding capital cities, here are the Australian regions that have lost the largest proportion of their adviser workforce between 2018 and 2020.
The regions with the highest proportion adviser exits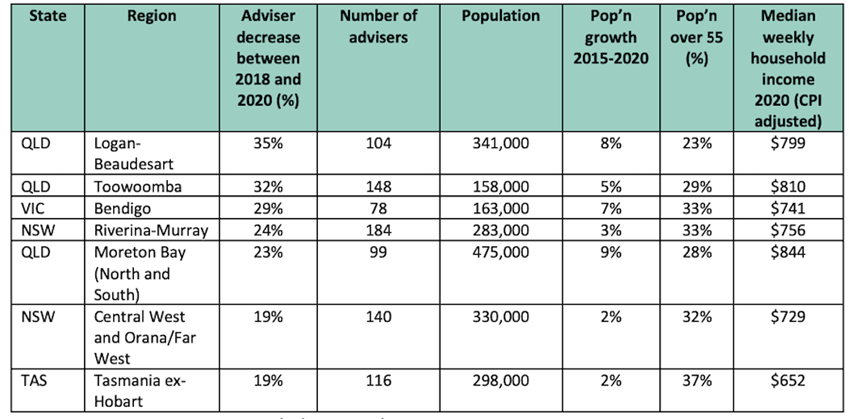 Source: AR Data; ABS, 2020. Excludes capital cities.
Of course, there are many factors that determine where prospective sea and treechangers choose to move to. The cost of living, availability of housing, transport options, schools and personal preference are among the considerations.
However, looking at the above figures alone, Moreton Bay stands out with a high population and a reasonable number of pre-retirees and retirees. The Queensland region is growing quickly, but the volume of advisers is not meeting its growth.
As professional standards deadlines approach, more opportunities will present for advisers to practice where they wish to. Some advisers are continuing to carry out their business operations completely remotely, which also creates the opportunity to turn a holiday destination into a permanent home.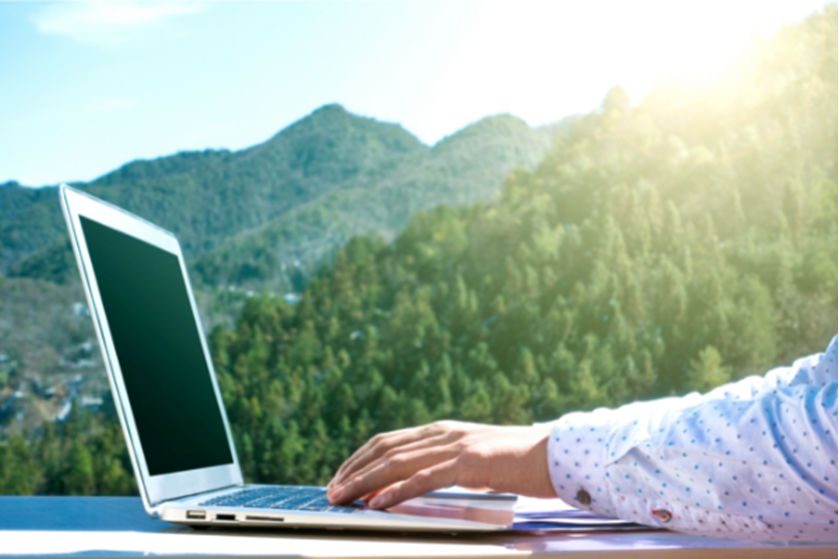 Article by:
Adviser Ratings
Was this helpful content?
Let others know - share and vote-up