The Financial Services Council (FSC) has proposed making scalable advice easier to offer by removing the requirement of producing an SOA with some advice. While the idea of making "scaled" or "single Issue" advice a reality has long been on the radar of the financial advice industry, the feasibility of implementing such advice have been hampered by an uncertain regulatory environment. Such regulatory and compliance issues have become what many believe is the ungainly and clumsy Achilles heel of the advice industry. The lived experience of advisers and licensees has made them wary of coming into conflict with the legislative requirements such as best interest duty, and fear of further compliance "lookback" has resulted in a much more conservative approach amongst compliance managers.
Regarding the FSC proposal, as reported in Money Management, FSC policy manager, Zach Castles, has suggested a two-year trial of the scalable advice arrangement which would only require a less costly Record of Advice (ROA), and would dispense with the need for SOA's in certain cases. Castles said "The FSC wants to make first time engagements less costly. A key proposal in the FSC's Accelerating Australia's Economic Recovery report, is a two-year trial to make it easier to access scalable advice and less costly for businesses to provide it. Scalable advice would be documented through a Record of Advice (ROA) allowing clients to seek advice on a specific subject."
Unwieldly Compliance Creates Problems
Castles lamented the amount of work required to produce - and the length of SOA's, saying "Despite an expectation to be concise and clear, SOAs are unwieldy and often almost incomprehensible because of the legal detail. They require a substantial amount of research and in-depth fact-finds about the client as a legal requirement… which offers the most value for developing strategies that service complex client needs and objectives."
Many advisers would concur with these criticisms and the cumbersome nature of SOA's, but they are the product of a compliance regime that has forced practitioners in the industry to be ultra conservative. In a recent industry panel, ASIC Commissioner Danielle Press said it was hard to measure whether practitioners are being overly conservative when it comes to compliance around scaled advice. Press questioned whether licensees and their compliance divisions were playing it too safe regarding scaled advice - to the detriment of advisers and their clients.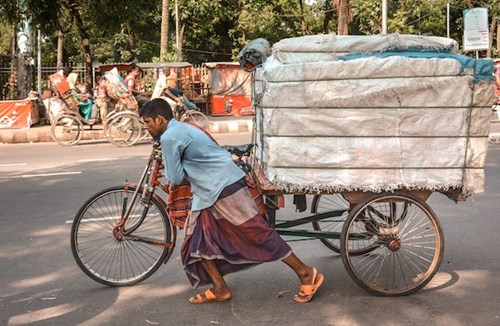 Press said that scaled advice was actually a key part of the plan to make advice more affordable and accessible for consumers and (if compliance concern is impeding scaled advice being offered) that ASIC needed to address the disparity between the compliance standards they set and the application of them by the advice community - If ASIC's advice isn't clear, she said, "then maybe we need to look at our guidance".
Clarity, it would seem, is needed. Commenting of potential conflicts, compliance manager Craig Meldrum writes that "ASIC's explanatory statement around the Best Interest Duty has two specific warnings that may apply with regard to scaled advice. "You are not relieved of the ethical duty merely because the client does not provide enough information, even when asked" and "you should take into account your client's express wishes but these do not override your duty to give advice that is in the client's best interests." This could mean that advisers have a "broader requirement to explore all the explicit and implicit needs of the client before satisfying themselves that a scaled advice engagement is in the client's best interest." Does that mean that basically an adviser would have to do all the work that would produce an SOA – even if they didn't "produce" one?
The way forward for scaled advice would seem rocky, to say the least, until issues such as these are resolved, but the compliance issues around scaled advice are just one aspect of the overall compliance burden that many are saying is strangling the industry and helping drive the cost of advice higher.
Issues With Lookback
ASIC has been accused of being disconnected from the real compliance burden facing advisers and faced criticism of their ongoing "lookback" program. In a recent Professional Planner article Anne Graham, from Story Wealth said "All that lookback stuff with ASIC has meant that advisers are looking over their shoulder," While broadly supportive of ASIC, Graham believes talk about reducing the cost of advice doesn't hold water when ASIC's regulatory process involves systematically raking advisers over the coals. Advisers won't make their SOAs shorter and simpler when they are terrified of being investigated, she explains, so the cost to serve is going nowhere.
Adviser Ratings spoke to several advisers regarding the compliance burden they face from their licensees. The "conservative" nature of compliance was apparent. One adviser said, "it's like we should take three steps in a particular area to be compliant, but the licensee will say, "why not take ten steps, just to make sure everything is covered and there is no chance of any blowback". In addition, advisers we spoke to who are licensed, or were formally licenced by the larger institutions, seem to be paying a hefty price for the detrimental findings on the big players in the Royal Commission. One said compliance at AMP is a "disaster (for advisers), driving advisers out because the cost of compliance was going through the roof", while another former CBA aligned adviser said compliance had become a "nightmare" since the Royal Commission.
There is no doubt many licensees would be justifiably wary of incurring any further wrath from breaching compliance rules, but when asked about the increased conservative nature being displayed by licensees, particularly those "wielding compliance at a higher level than may be required", Commissioner Press had a theory. "I think some businesses and their compliance groups use the legislation to stop what they think are maybe less qualified advisers…I don't know, that seems to be my view, but at the end of the day the way they interpret the law and the risk is their choice."
Getting It Right
A fair and valid compliance regime is a necessity for a flourishing advice industry that both serves consumers and protects them from unscrupulous actors. But getting it wrong can have suffocating consequences – our conversations with advisers have borne that out. Unfortunately for advisers, it doesn't seem to matter whether regulation is aimed at stopping corporate malfeasance or the proverbial dodgy individual, it would seem individual advisers are the ones ultimately left carrying the can. Whichever way you look at it, compliance, whether imposed by ASIC or at a licensee level, is wreaking havoc with the advice community and there is no doubt it is a major contributing factor to both the increasing cost of advice, and the continuing decline in adviser numbers.
Article by:
Adviser Ratings
Was this helpful content?
Let others know - share and vote-up