Claiming Your Adviser Ratings Profile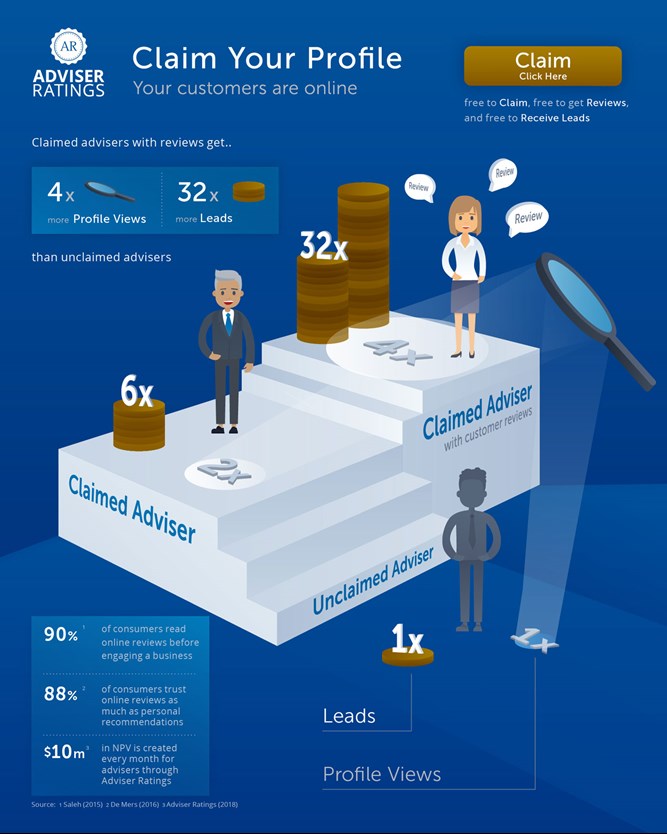 All advisers who are listed on the ASIC Financial Advisers Register have profiles on www.adviserratings.com.au
Advisers are able to "Claim" their own profile on our site, which enables the adviser to upload their profile picture, company logo, address and other details.
Advisers are then also able to use the many free features available inside their profile.
Our research indicates that "claimed" advisers receive twice as many profile views and six times as many leads as unclaimed advisers.
Further, claimed advisers who have received client reviews on their profile receive four times the number of profile views and 32 times the number of leads that unclaimed advisers do.
Claim your free profile HERE
For more information on claiming and enhancing your adviser profile, click HERE
Article by:
Adviser Ratings
Was this helpful content?
Let others know - share and vote-up