My Husband is 66. I am 65. He stopped work and I still work. If he gets a small Pension and a Concession Card, do I also get a card? How do you qualify for a card?
Jenny in Sunshine Coast, Qld
Top answer provided by:
Craig Phillips
Dear Jenny,
Thank you for your inquiry regarding your eligibility for a concession card.
I have assumed you are referring the Age Pension in your question and that you are not yet entitled to any income support due to your work income and qualifying age but your husband does and you meet the assets & income threshold tests.  As a guide to the age and dates for eligibility:
Pension age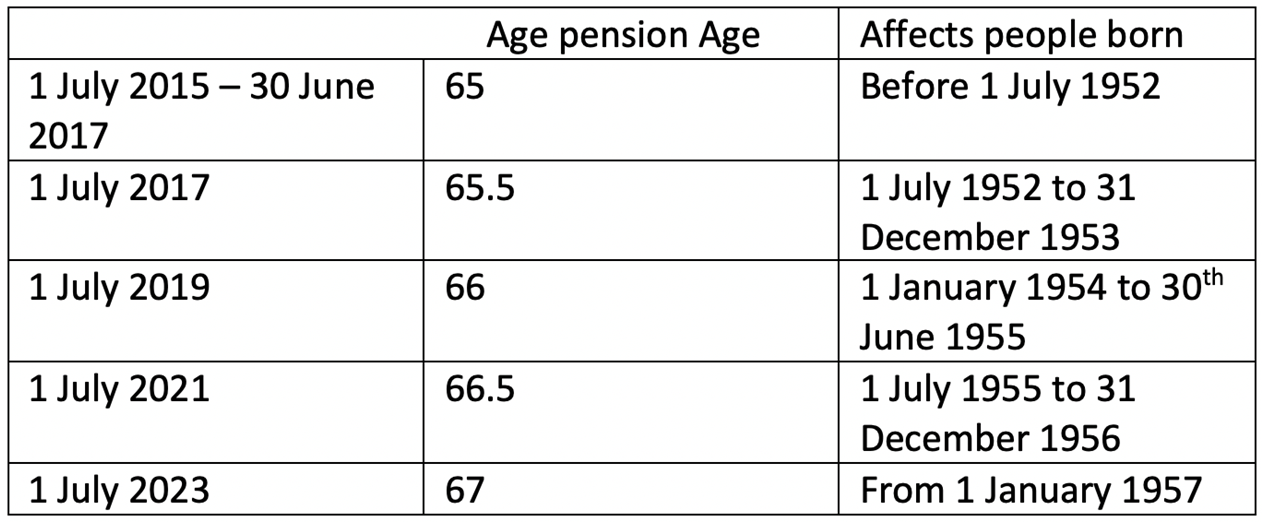 As a quick recap:
Pensioner concession card are automatically issued to:  All Centrelink pensioners and DVA service pensioners, and war widows who receive an income support supplement.
Whilst I don't believe you are entitled to a Pensioner Concession card ( PCC) you are possibly eligible  to apply for a Seniors Card or Seniors Card+go as you live in Queensland. To be eligible you must mee the Residency requirements as listed below
1. be a permanent resident of Queensland.
2. live in Queensland for at least 6 months of the year and your home address must be shown on your driver licence, or be registered as your home address with (at least) 1 of the following:
Electoral Commission of Queensland
Centrelink
Commonwealth Department of Veterans' Affairs.
Plus be 65 years or older and working less than 35 hours a week in paid employment.
You can apply by:
1. phoning 13 74 68
2. online here
3. Or By post to
Card Services 
Smart Service Queensland
Reply Paid 10817
Brisbane Adelaide Street QLD  4000
You can print the application form here: Seniors Card application (PDF, 222KB)  
"The information supplied, is of a general nature only and does not constitute personal advice.
We recommend that you book an appointment with your local Centrelink office to determine your eligibility based on your personal circumstances".
While the Adviser Ratings Website facilitates the question and answer functionality, all such communications are between users and authorised financial advisers, of which Adviser Ratings has no affiliation. Adviser Ratings is not the advice provider and does not provide financial product advice and only provides information that is general in nature.
Article by:
Craig Phillips
Was this helpful content?
Let others know - share and vote-up