Jennifer of Cheltenham asked quite simply whether $1M is really needed to fund her retirement. Check out our advisers responses
Top answer provided by:
Fergus Hardingham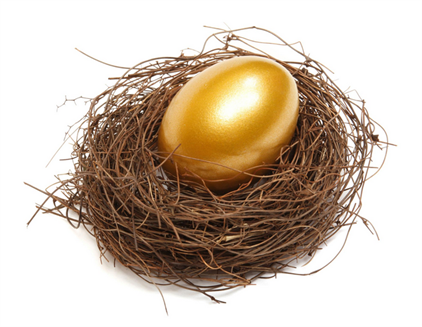 Note - All advisers responses are general advice only and does not take into account personal circumstances
Fergus Hardingham Responds:
This is one of those questions which is best answered by starting off with - "It depends".  For some clients $1m will be more than sufficient, especially when you take into account the future receipt of the Age Pension, to over time supplement the income generated by their declining asset base.  For others with much larger life-style expense needs (noting that a comfortable retirement is a very subjective and individual thing) $1m may not be nearly enough, and they will need to either work on or accept what for them is a lower standard of living.
The other important consideration is how the $1m will be invested. For example based on current prices & rental yields, $1m locked up in Sydney real estate asset (eg. Residential property) is very likely to NOT come close to generating you with sufficient income to fund a comfortable life-style, regardless of how you define comfortable.  How the $1m is structured, i.e. Inside or outside of superannuation, how invested and thus the return profile of the portfolio are nearly as important as the starting amount to have at retirement.
In Summary: We believe that clients should aim to have the largest amount of money they possibly can accumulate prior to retirement and that clients should seek the advice of an Independent Financial Planner and thoroughly discuss with them their specific individual needs and objectives and financial resources.  Part of this process should also include preparing long term projections – using a program able to take into account inflation / social security and tax etc – and using realistic andconservative assumptions, including spending objectives.  This will provide the client with, at the very least a guide, and possibly some reassurance how they will be able to fund an enjoyable and hopefully worry free retirement.  
We would also encourage clients preparing for retirement to attend to their contingency arrangements – that is not life insurance for them, but for their children.  As an under-insured adult child, possibly with a family and liabilities (a Sydney Mortgage for example), could again become dependent on the client and thus compromise the client's retirement plans regardless if they have $1M or not.
While the Adviser Ratings Website facilitates the question and answer functionality, all such communications are between users and authorised financial advisers, of which Adviser Ratings has no affiliation. Adviser Ratings is not the advice provider and does not provide financial product advice and only provides information that is general in nature.
Article by:
Fergus Hardingham
Was this helpful content?
Let others know - share and vote-up