We are about to place my 95 year old mother into a home. My father is deceased. Her home is worth over $2m due to location. There are 4 siblings. Can we transfer the house into our names or sell it and split the money? Or are we required to just leave all the money in her account until she passes away. She doesn't have a lot of cash in the bank or other assets. One of the siblings lives overseas so isn't a resident of Australia for tax purposes.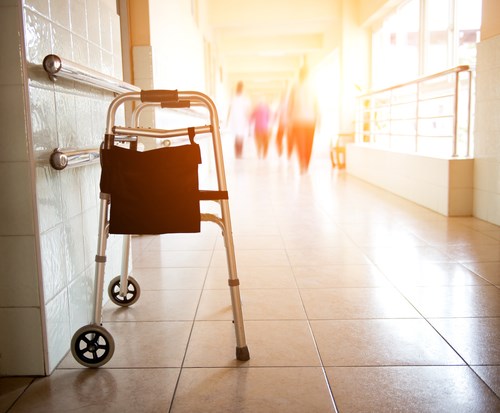 Top answer provided by:
Ursula Boorman
Hi Deb,
Moving parents into aged care can be an emotional and stressful experience, but taking the time to get the financial decisions right can make life easier for everyone over the coming years.
Making the wrong decisions could result in your mother paying much more for aged care, and losing income from the Government.
I assume your mother is on a single Centrelink Age Pension since you mention she doesn't have a lot of cash or other assets. Someone who owns their own home can have $253,750 in assets outside of the family home and receive a full pension (around $23,095 per year).
There are many things to consider before selling and distributing assets - too many to cover here - but some of the key issues are listed below.
Does your mother still have the capacity to make her own decisions about selling the family home?
If yes - she can gift her assets to her family. If your mother gifts the family home she will lose her Centrelink benefit for five years.

If no - then her financial decisions fall to whoever has the power of attorney. The power of attorney must check the document to see if they are legally allowed to gift the assets, and should act in your mother's best interest.
How will you pay your mother's aged care fees?
There are three main types of aged care fees:
Cost of Accommodation:

Refundable Accommodation Deposit (RAD)

Daily Accommodation Payment (DAP)

Cost of Care: the Basic Daily Care Fee is currently $49.07 per day

Means Tested Care Fee: this is extra money towards the cost of care if you have money to do so. Currently it is capped at $26,380.51 per year or $72.28 per day, and there is also a lifetime limit.
Will the sale affect aged care fees and the pension?
If you sell the family home too soon, the market value of the home will count as an asset for the aged care fees (transferring to family is treated as a sale or disposal). Your mother would be paying the maximum care fees and lose the pension.
The family home doesn't always count as an asset for aged care fees (it depends on who still lives in the home), and it will not be counted as an asset for Centrelink for the first two years that your mother is in care.
You may be able to rent the home and use the funds to meet the cost of care. Note that the rental income may have an impact on the pension.
What about those overseas?
For your sibling who lives overseas, the tax consequences of the sale of the home have recently changed and you should consult an accountant about the new Capital Gains Tax rules for non-residents.
Get help to make an informed decision
I strongly recommend that you have a look at the website www.myagedcare.gov.au and seek financial advice from someone who specialises in this area.
While the Adviser Ratings Website facilitates the question and answer functionality, all such communications are between users and authorised financial advisers, of which Adviser Ratings has no affiliation. Adviser Ratings is not the advice provider and does not provide financial product advice and only provides information that is general in nature.
Article by:
Deb from Tugun in Qld
Was this helpful content?
Let others know - share and vote-up