Cosmic snowballs of dust, rock and gas have hurtled towards the life insurance industry for a good part of the last decade. And much like the movie Greenland, there needs to be a massive reset that is likely to have potential casualties along the way.
The Australian life insurance industry appears to face structural and legislative changes year after year. A wave of regulatory reform, with the Life Insurance Framework, Code of Practice, claims reviews and the Financial Adviser Standards and Ethics Authority, a swathe of Royal Commission recommendations and a pandemic that has effectively thwarted any "comeback".
In Australia and globally, insurers and reinsurers have relied on very strong capital adequacy, but the massive increase in claims, investment volatility and perpetually low-interest rate environment has effectively eroded any buffers. Whilst they continue to dodge such cosmic snowballs, their capital is now fully exposed to any and all risks. Meanwhile, the Australian insurance market is diminishing at a rapid rate, with 2020 inflows down drastically.
None of this is new, it has been highlighted by insurance researchers across the globe, from Oliver Wyman to NMG Consulting to the Big Four and most importantly, APRA itself (that is more nervous than ever).
In this year's Adviser Ratings' Landscape report into the retail life insurance industry, there is significant detail:
1. on the potential ruin that may be laid bare with the massive exodus of advisers, and which insurers are likely to be impacted most.
2. the significant shift in sentiment amongst advisers and licensees and how they "feel" they have been treated by insurers
3. the willingness to shift loyalties based on a new range of criteria
This year we had the most comprehensive feedback of any other advice category and it was sobering reading for life insurers. 1,527 advisers left close to 3,300 detailed comments and reviews on all the life insurers in Australia. To put this in context, it represents 10% of the active adviser market, but given the total number of practices answering the survey, it's more representative of ~40% of advisers.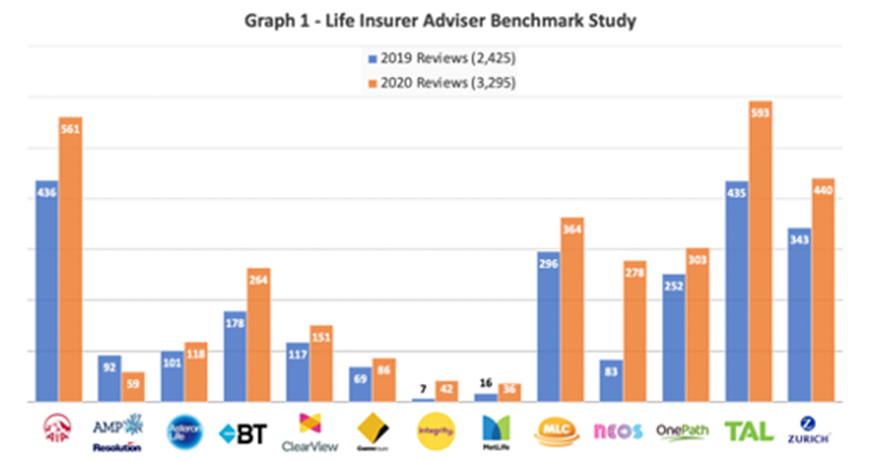 Graph 2 below, illustrates quantitatively the decline in sentiment across the board effectively for the entire life insurance industry. There are sparks of support and willingness for both new insurers and some incumbents, given some of the market conditions are not of the insurers' doing.
But given mispricing, lack of investment in technology and data, and a perpetual race for market share, there has been little forgiveness by advisers or, more recently the regulator. It has taken an event like the pandemic for structural change to happen. And if any catastrophe happens…..well…..mmmm.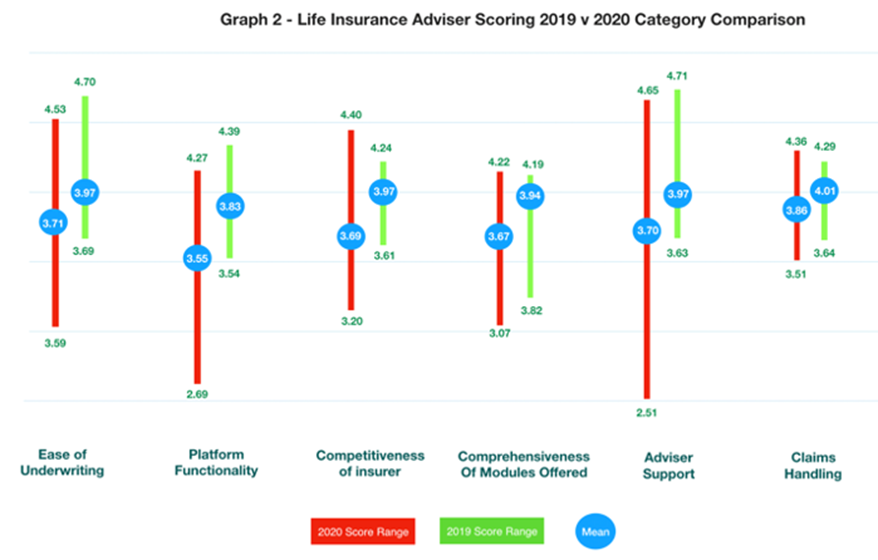 Life insurers have always been perceived as quite a commoditised solution. As one Life Insurer CEO so aptly put in conversation with me recently, if you get your pricing right we are now effectively in the "service" business, not the insurance business. Net promoter scores for retail life insurers in general have always been relatively positive, unlike other advice stakeholders in the battle for the adviser. 2020 changed all that!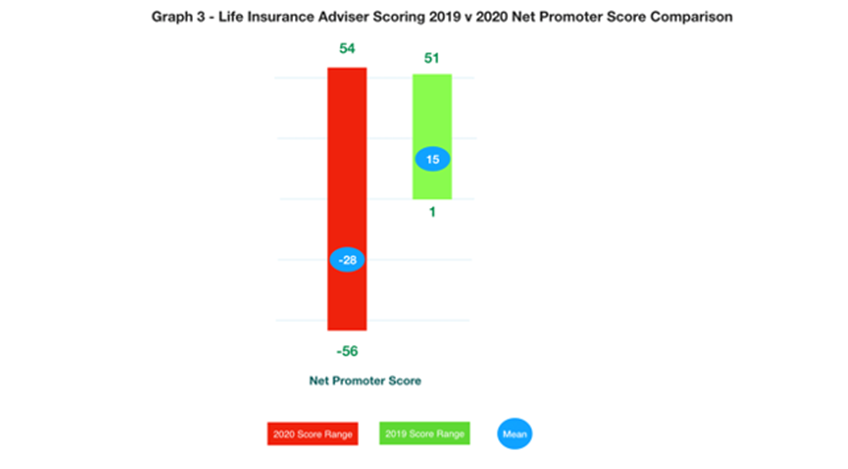 Life insurers have a significant economic and social role to play, so the existential threats they are facing can only be described as troublesome.
This is a time for the industry to come together as a collective (not unlike the industry funds did so successfully well over the last decade) to ensure more Australians are seeking retail life insurance. The top of the funnel needs to be filled – from there, insurers need to foster a culture of innovation built on data and understanding of the end client/adviser.
Whilst product design, technology and pricing will be at the core of many insurers' strategies in 2021 with BDMs having to painfully justify premium increases to advisers, a core component for insurers will be combining data and EQ. Winning back advisers' hearts and sentiments and understanding which advisers are switching their insurer allegiances or exiting the advice industry entirely will make strategies far more complex. Our unique data delves into this in our upcoming Landscape report.
Unfortunately, 2021 is likely to inflict more pain on life insurers – with no Gerard Butler in sight for a Hollywood "happy" ending.
PS I'm trying to bookend the "Greenland" movie reference ;-)
Was this helpful content?
Let others know - share and vote-up