AMP Have confirmed that a class action has been filed against it by advisers who were affected by their decision to reduce the terms of their Buyer of Last Resort (BOLR) scheme. In an announcement to the Australian Securities Exchange (ASX) today, AMP advised that that a class action had been filed against AMP Financial Planning Pty Ltd and that the "proceeding had been brought on behalf of certain financial advisers who are or had been authorised by AMP Financial Planning."
Last year, AMP controversially amended their BOLR scheme without notice, changing the amount they were willing to pay for their aligned advice businesses from 4 times recurring revenue to a maximum of 2.5 times. One adviser we spoke to said it devalued their business by around one and a half million dollars overnight.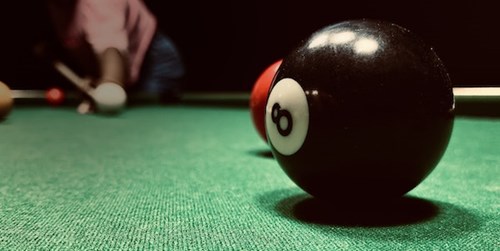 The class action, which has been telegraphed since last year, comes after over 100 complaints were made to the The Australian Small Business and Family Enterprise Ombudsman in relation to the BOLR changes.  The ombudsman has referred over 60 BOLR-related cases for mediation and Labor ALP Senator Deborah O'Neill has called for a review of AMP's behaviour in regard to the matter.
Shortly after the announcement was made, The Advisers Association (TAA) representing AMP Financial Planning advisers chief executive Neil Macdonald said that many members, both those exiting and those staying, had joined the class action.
"We would have preferred, and we continue to prefer, that AMPFP work with the association to negotiate fair and reasonable outcomes for all members," he said. "This is obviously imperative for those who are exiting, but it is just as important to those who are staying, so that they can continue to provide Australians with affordable access to financial advice." 
"These are businesses that were valued by AMPFP for lending purposes at four times recurring revenue and in most cases were funded by AMP Bank loans or via another tripartite banking arrangement, again at four times recurring revenue," Mr Macdonald said.
Macdonald also talked about the emotional drain advisers had been put through following the decision and the protracted negotiations, "A lot of our members are just shattered, essentially. It's taken a long time, they were hoping that the Small Business Ombudsman would be able to assist, and that AMP would be reasonable," he said. "In many cases advisers had to put up their family homes as security and are now at risk of losing them. Many of our members stated they had little choice but to join the class action."
Macdonald said that they hoped the proceedings would take only 12-18 months but said TAA members were aware and prepared that it could take up to two years or more. "Unfortunately, the reality is any legal action takes time and that's problematic for small business owners."
In response to the action, AMP said it is confident in the actions it took in 2019 and will defend the proceeding accordingly, a statement to which Macdonald replied "They're confident they're right, we're confident they're wrong. The law will decide…You don't take legal action unless you think you can win."
Calls To Release Retirement Review
After treasury confirmed Treasurer Josh Frydenberg was due to receive the much-anticipated report by Friday, it could not confirm when it would be released to the public. There have been calls from Labor front benchers and other groups, notably Industry Super Australia for the immediate release on the report to the public.
There are fears within these groups that the report will be used to delay the legislated increase to the super rate of 12%, particularly after some government members came out vocally against the legislation recently.
ISA said in a formal statement "In the interests of transparency, it is critical this report is immediately released to the public so its findings can be tested and verified."
"More than 2.5 million Australians have accessed the government's early release of super scheme and at least 560,000 Australian have emptied their super accounts forcing them to start saving for retirement again."
"If (the review is to be) used as a stalking horse to erode the policies that underpin the system - compulsion, preservation, universality and a strong default system – workers' retirement savings and the economy will suffer," it said.
"The only way to deliver a dignified retirement is to stick to the legislated increase to the super rate to 12%." It said the report should not be used as a stalking horse to erode superannuation.
Whenever it is released, it will be interesting what is in the report and how it will be used politically. We'll just have to wait and see.
Article by:
Adviser Ratings
Was this helpful content?
Let others know - share and vote-up