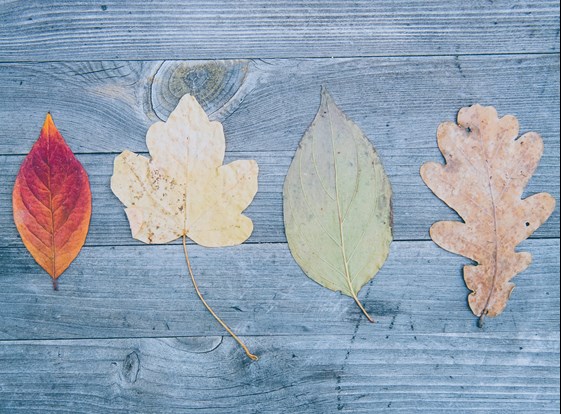 Our industry is currently undergoing a massive state of change. FASEA and the Royal Commission are two key agents leading to much anxiety in the world of financial advisers. Everything from fee structures and remuneration to "structural separation" to deal with the problems of vertical integration to educational and qualification standards is under consideration, with the potential for change. Some advisers have accepted they will have to conform whatever change is delivered, hoping their industry associations and other can negotiate on their behalf and trusting in the process. Other advisers have brought forward their plans to leave the industry. Yet others are actively lobbying politicians against mooted changes in moves that are sure to be supported and condemned by various different industry stakeholders. We take a brief look at some of the arguments here...
What sort of industry do we want – and what will we end up with? Opinions about what the landscape and structure of the financial advice industry will look like after the Royal Commission and the FASEA changes are finalised (and the benefits or otherwise of mooted changes) are like backsides - everybody has one. The conclusion of the commission leaves us to now wait for Commissioner Hayne's final report in February. However, anyone believing the inquisition is over would do well to note that there are already calls for a "Royal Commission 2.0", in particular to hear from more victims of the finance sectors malfeasance.
FASEA
Adviser Ratings strongly supports FASEA in principle. FASEA's draft Code of Ethics is a statement of high level principles to which no one could possibly object, but will industry take it seriously? We support moves toward higher qualification standards which are intended to move financial advice to a more 'professional' grounding. Even though higher standards do not guarantee good behaviour, they will be seen only as a positive in the court of public opinion, a place where our industry is struggling for positive authority.
We also understand there are challenges in the details, and that drawing the demarcation lines on what will and will not be considered recognised prior learning (RPL) for example, are very contentious. These decisions will have major impacts on many advisers, particularly for more experienced advisers, including whether they remain active in the industry. The potential loss of these advisers would no doubt contribute to an unintended "advice gap", as occurred in the UK when similar reforms were introduced.
Royal Commission Recommendations
Probably the biggest issue to come out of the Royal Commission is that of "conflicted remuneration". Sales targets, conflicted commissions resulting in part from vertical integration, as well as grandfathering, have been thrust into the public spotlight by the commissions hearings.
Robert Brown has argued in 'Professional Planner' for 'the removal of all forms of conflicted remuneration and sales incentives, without regard to ownership.' He recognised that, although it's usually the big bank models of vertical integration that come under scrutiny amid calls for "structural separation", many smaller dealer groups and participants in the 'non-institutional' sector 'have conflicted remuneration at the centre of their so-called 'independent' (or similarly described) business structures.' Regarding any positive change for consumers, he notes 'Nothing would change for the benefit of consumers when (if) new 'independent', non-aligned and independently owned firms of financial planners continued to receive commissions and asset fees and promoted their own in-house products through white labelling arrangements with institutions.'
Adviser Ratings also supports the removal of grandfathering and conflicted commissions, again in principle. In a consumer's mind, there would be no other way to ensure that advice being received was conflict free. Of course, how these potential changes might be implemented remains the major concern.
Activated Advisers
Which brings us to the coalface of change. In October, a group of concerned advisers wrote a submission about the unintended consequences of the FASEA qualifications regime on the financial planning industry, and how the current timeframe discriminates against women and older advisers. They are lobbying for an equitable, responsible framework to achieve this standard 'in a realistic timeframe based on common sense and within the constraints of running a business and family life.' Without changes, they believe up to 25,000 staff redundancies could occur as a result of thousands of advisers leaving the industry.
It is their belief that making this argument direct to politicians is the only course of action after being, on the whole, disillusioned by various industry representation up to this point.
In efforts likely to put them into conflict with more reformist sections of the industry, they are also seeking real life factual examples and case studies regarding the impacts of many of the mooted changes - including the potential drawbacks of ending grandfathering and implications for CGT, Protected Guarantee's, Centrelink aged pensions, and business valuations – directly from advisers facing these issues including how their clients will be effected. To this end, they have set up a Facebook group which will also act as a support group for advisers providing a safe place and space for advisers to post and share their concerns, get assistance from other advisers, and share information.
Fallout
The deadline for advisers to be considered "current", thus qualifying for extra time to meet FASEA's education requirements is fast approaching on December 31st. We have seen a 25% jump in the number of new advisers registered with ASIC in November compared to the average and expect similar figures in December as advisers and accountants engage in a scramble to meet the deadline. More broadly, there is no doubt that financial advice and the finance industry in general is in flux. The Royal Commission has displayed an obvious need for structural and regulatory changes to be made to the industry to better protect and service the community. Playing the waiting game till the Commission's recommendations in February unfortunately adds to uncertainty. Similarly - who knows what recommendations will be taken up by government and when - especially with a Federal election due within months.
This uncertainty around changes will undoubtedly take a toll on the industry and its participants. And when any changes are finally enacted, like any reform upheaval, there will be collateral damage and unintended or unavoidable consequences as a result. As well as making different cases for change, stakeholders would do well to recognise the potential costs, and to plan for and mitigate as much damage as they can.
Article by:
Adviser Ratings
Was this helpful content?
Let others know - share and vote-up