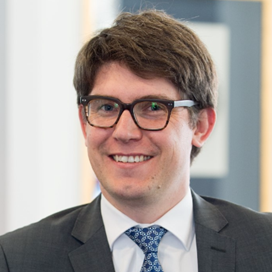 Our Adviser Profile this week is Yosha Steeghs, a Platinum adviser with 8 reviews and an average customer rating of 100%. Yosha is a Director and Wealth Adviser with Yes Wealth, in North Sydney.
Best thing about being a financial adviser?
The most satisfying aspect of my role is working with people to identify and work toward their lifestyle goals. I enjoy delivering strategic solutions and working alongside clients in a coaching capacity to take ownership and control of their financial circumstances.
It is incredibly rewarding to see the impact, both in terms of freedom now and reduced financial stress, as well as the longer-term outcomes that can be achieved through a committed and proactive approach to their financial lives.  
The single most satisfying aspect of the role would certainly be the gratitude from clients when they recognise the impact of the advice relationship toward achieving their goals.
One thing you would like to see improved or changed in the industry?
Financial advice is very personal and trust is at the core of everything we do for our clients. As an industry there is more work needed in building this trust.
A lot has been done in recent times to lift education standards and address potential conflicts between advice and product but unfortunately the headlines still paint a negative picture.
One thing I feel is important is separation between advice and product. Running my own business and operating under a privately owned licence, I am free to recommend products that best suit my client's needs without influence from a product manufacturer.
The areas on their finances or economy that worry your clients the most?
Many people can be overwhelmed by the range of options in regard to their finances. People can worry about making a change, feeling that what they know or are currently doing is the safest (and easiest) option.
This can lead to inaction which in my view is one of the most wealth-destructive issues impacting people.
While there can always be plenty to worry about when focussed on the headlines, with a sound financial plan that clearly defines my client's personal goals and path to achieving them, these worries around markets and the economy in the short term can be reduced significantly.
What's the strangest question a client has ever asked you?
Whilst not particularly strange, people often form a strong idea on what they want to do without having all of the information or understanding how it 'fits in' with the lifestyle they desire. Whether it be an idea to setup an SMSF, the 'next big thing' to invest in or rushed decisions around housing and debt. It is always important to bring it back to 'what is the outcome you are seeking?' and then to assess the best path forward. There is no one-size-fits all solution but there can be real risks by diving into investments or structures without fully understanding them.
If you could get three things into consumers' heads about what advisers do or don't do what would they be?
a) Advice is personal: It is really important to understand that we provide personal advice and coaching to our clients. A financial plan is not simply a super or insurance product, it is tailored and personal. Your goals are not the same as everybody else's and a holistic financial plan will have your lifestyle goals at its core.
b) It takes work: As with any other plan, a financial plan takes work and commitment – if you have a health and fitness goal with a personal trainer it is not likely to succeed if you do not commit to the plan. This is not to say your plan is inflexible- your financial plan will be dynamic and your planner will work with you to adapt it as things change in your life.
c) It's more than money: Having a financial plan is about lifestyle and encapsulates all of life's decisions. What you will find in working with a financial planner is that -in time- you will share many of life's big decisions and moments. Sometimes having a professional sounding board can be of great value in itself!
       6. How do you describe your job at BBQs?
At BBQ's I tend to get asked something along the lines of 'where should I put my money'. My response is that to create wealth is not simply to speculate on the next investment idea, it is to establish a framework and behaviour to continue to invest and build wealth over time.
I work with my clients to define, plan and achieve their personal goals through a holistic approach to wealth creation.
Article by:
Yosha Steeghs
Was this helpful content?
Let others know - share and vote-up