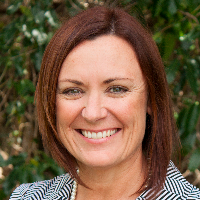 Our Adviser Profile this week is Tracey Ferguson, a Platinum Adviser with 22 client reviews and an average customer rating of 96%. Tracey is a Director of Ferguson Financial Planning in Maroochydore, Qld.
1. Best thing about being a financial adviser?  
I've learned over the years, that people are what is important. I love to meet new and interesting people, whether it be in a social context, or as a new client. I am lucky that my role as a trusted adviser to my clients allows me to not just be a part of their lives, but to be a part of improving their lifestyles. In many cases, my clients have become my friends.  I love what I do, and love helping my clients achieve all the things they have dreamed of doing too!
2. One thing you would like to see improved or changed in the industry?  
Higher standard of qualifications for financial planners is high on the current industry agenda.  Our industry must work toward all financial planners holding the CFP® accreditation, which includes not just the qualification itself, but professional development commitments and continued adherance to an ethical charter.  
3. The areas on their finances or economy that worry your clients the most?  
New clients come to me with many and varied worries, and commonly these worries relate to investment performance.  By spending time educating my clients about the reality of market volatility and how this relates to expected investment performance, they gain a greater  understanding of these issues, subsequently alleviating their worries.
4. What's the strangest question a client has ever asked you?  
What can I do to make sure my money does not go to my husband when I die?
5. If you could get three things into consumers' heads about what advisers do or don't do what would they be?  
As a financial adviser
a) my approach with my clients is one of honesty and authenticity.  In other words, I will tell it like it is…;
b) I have a deep understanding of the complex issues and legislation surrounding the financial advice business.  My aim is to negotiate these issues and deliver relevant solutions to my clients in a simple format…;
c) the ongoing relationships I have with my clients are what really makes the difference.  It's one thing to provide initial advice to a client, but the real long term value comes when we continue to work together.
6. How do you describe your job at BBQs? 
I say I am a financial planner, which means I ask my client lots of questions about lots of things, so that I have an absolute understanding of their financial position, fears, frustrations and aspirations.  With that knowledge, I then work with that client on an ongoing basis to connect all the pieces of their puzzle together, helping them to achieve their most important goals.
Article by:
Adviser Ratings
Was this helpful content?
Let others know - share and vote-up