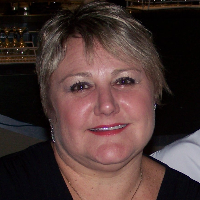 Our Adviser Profile this week is Tarnia Gurney, a Platinum adviser with 17 client reviews and an average customer rating of 96%. Tarnia founded Gurney Financial Services in 2005 on the NSW Central Coast.
1. Best thing about being a financial adviser?
Being able to be of service to someone else, and giving back to others in need in my community.
Helping others, by educating them to manage their money better through budgeting, protecting their families, lifestyles and income, through insurance and helping them to plan for their future and retirement.
Seeing your clients get ahead in life. Whether it is debt free, getting financial, getting married, or adding children to the family. It's nice.
2. One thing you would like to see improved or changed in the industry?
I have two.
Firstly, the Media to start reporting on the positive things financial planners do for the community, instead of negative things.
And secondly, the Government to leave the financial planning industry alone and stop chopping and changing laws/rulings for superannuation, insurances and pensions. At the end of the day, there are 15,000+ other financial advisers that do the right thing.
3. The areas on their finances or economy that worry your clients the most?
The main concern with a lot of my clients, would be their budgeting and debts. I assist a lot of clients with setting a budget, teaching them to save, and helping them with a debt reduction plan, completing a debt plan and setting goals. This shows them where they can see the light at the end of the tunnel.
It is so rewarding when you go out for their annual reviews and they say "we paid off that credit card or personal loan." And I start high fiving them. It's a sense of achievement for them, and it comforting to know we can do this together.
4. What's the strangest question a client has ever asked you?
Do you think the markets going to fall this year? My response is "Let me look into my crystal ball". No! but seriously, I think clients think you/we advisers, have an insight to the performance of the markets, when really, we have our education, market history and knowledge behind us to make rationally decisions about investing.
 5. If you could get three things into consumers' heads about what advisers do or don't do what would they be?
a) We work with you to ensure you and your families are protected.
b) The majority of advisers are actually honest and diligent, and have your best interests at heart.
c) We don't get paid as much as you think.
6. How do you describe your job at BBQs?
I am a financial planner, who assists the local community in budgeting, debt reduction, super consolidation and management, and mainly and most importantly, protection of the family, lifestyle and income.
But why do I do it? My response - I love it!  It's my passion – being of service to someone else.
Article by:
Tarnia Gurney
Was this helpful content?
Let others know - share and vote-up