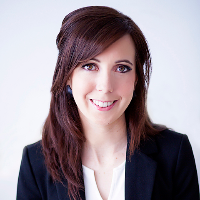 Our Adviser Profile this week is Tara Walder. Tara has 12 client reviews with an average client rating of 96%. Tara has been working in financial services for 13 years and works at Captivate Wealth in Box Hill in Melbourne.
Best thing about being a financial adviser?
Seeing the relief on clients faces when I get to tell them that their insurance claim has been approved and the money will be in the bank in the next couple of days.
I recently assisted a client with a total and permanent disability claim as at the age of 40 he had a stroke and is never going to work again.  When I called to tell him the good news that the claim was paid and the money on the way into his bank account he started to cry and said "you don't know how much this means to me".
Personal insurance gives people freedom of choice and options when they need it most and this is what I love.
One thing you would like to see improved or changed in the industry?
An awareness of what a financial adviser actually does and that they are not just for 'rich people' as what was once thought.  Financial Advisers can help everybody from those people that are looking to save for their first house deposit or overseas holiday right through to the elderly looking to move into a retirement home.
The areas on their finances or economy that worry your clients the most?
One of the main concerns is that the government will keep changing the rules on when they can access their superannuation upon retirement.
What's the strangest question a client has ever asked you?
I received a call from a lady whose house had recently burnt down.  She told me that the claims accessor was going out the following week and she wanted a financial adviser to be there as well in case she felt the value the assessor was putting on the house was not enough.  I explained to her that this is definitely not what a financial adviser does.
It goes to show that a lot more awareness needs to be made about what we actually do.
If you could get three things into consumers' heads about what advisers do or don't do what would they be?
I look at it like we do 3 essential things:
a) We make a plan for 'how to make it'. For example we work with clients to determine their goals and then we put in place a plan for how to reach them;
b) We then make a plan for when clients have made it. For example if their goal is to retire on an income of $50,000 we show them how best to maintain this income;
c) Finally, we make a plan incase 'you don't make it'. We put in place strategies so that if something happens that may hinder them reaching their goals (i.e sickness or injury) we have insurance available to make sure they can still get to as close as possible to their goals.
      6. How do you describe your job at BBQs?
I provide piece of mind and security that if a client ever gets sick or injured whether this is for a short time or permanently all they need to concentrate on is getting better.  Money is the last thing they need to worry about if they are protected.
Have you won any awards?
Runner-up for Financial Services Partners 'Rising Star of the Year' in 2014 in Shanghai
Finalist for Financial Services Partners 'Rising Star of the Year' in 2015 in Auckland
Was this helpful content?
Let others know - share and vote-up